1947 Brunswick Anniversary Pool Table For Sale in Erie, PA
---
1/13/2010 10:49:01 AM
1947 Brunswick Anniversary Pool Table For Sale in Erie, PA
I have a 1946 - 1948 un-restored 9' Brunswick Anniversary pool table for sale in Erie, PA for $2750.
This is an early Brunswick Anniversary Pool Table (1946-1948) Model-C, 9 foot pool table. It was received from it's original owner and is and in fair condition. The original cushions were replaced and the table was re-felted in 2007. The pool table is complete, playable and an excellent candidate for restoration. One corner casting was aluminum welded to repair a fractured corner. All corner castings need to be sanded and re-enameled, and some minor work is required in some areas on the pool table legs.
Items included with Brunswick Anniversary pool table:
1 - Aramith Premium 2 1/4" Balls Set
1 - Box of Master Chalk
1 - Table Brush
1 - Maple Triangle Rack
1 - Maple 9-Ball Rack
1 - 9' Convertible Pool Table Cover
1 - 9' Vinyl Fitted Cover
1 - 19oz One-Piece House Cue
1 - 20oz One-Piece House Cue
1 - 21oz One-Piece House Cue
1 - 36" One-Piece House Cue
Brunswick Anniversary Model C Features:
antiquetables.brunswickbilliards.com/our_rich_history/antique_tables/anniversary.html
Located near Erie, PA
Asking $ 2,750.00 - You must pick up the pool table
Contact Jim at (814) 572-0225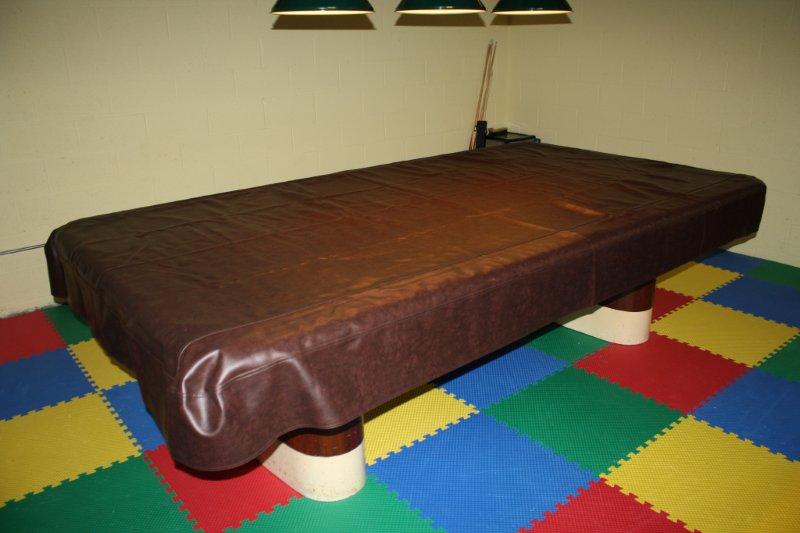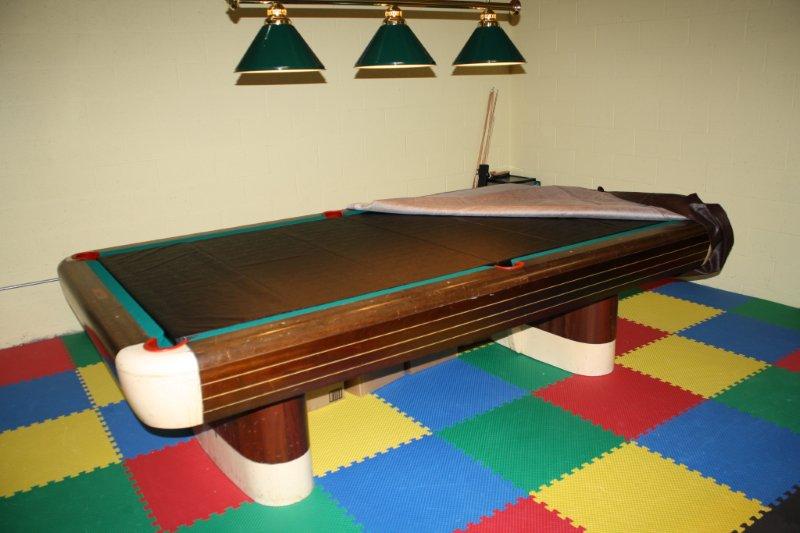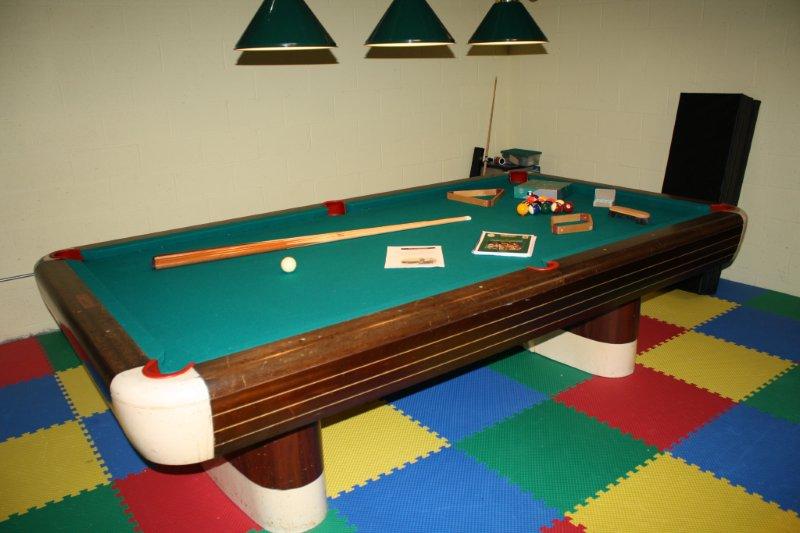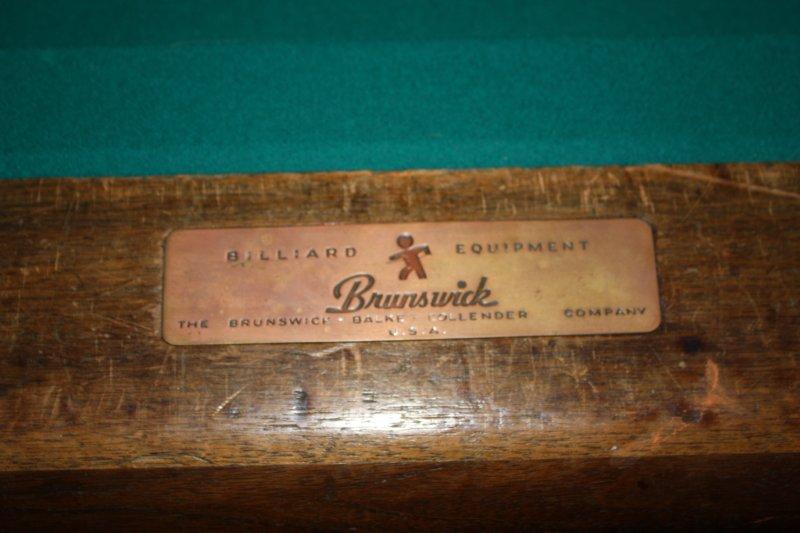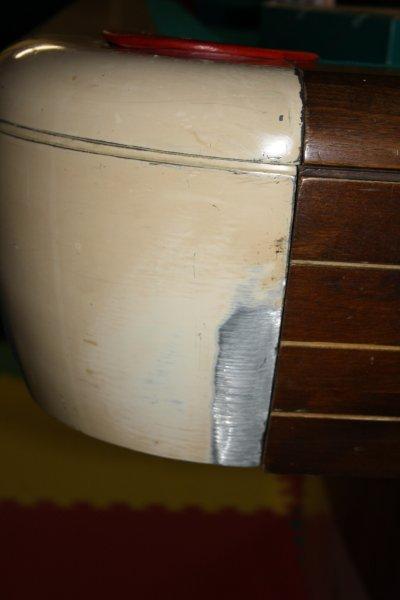 An error occurred on the server when processing the URL. Please contact the system administrator. If you are the system administrator please click
here
to find out more about this error.