10' Brunswick 3 Cushion Carom Table for Sale Phoenix, AZ
---
3/26/2016 12:34:42 PM
10' Brunswick 3 Cushion Carom Table for Sale Phoenix, AZ
I have a 1963 10 Ft Brunswick carom table for sale.
It needs cloth on the playing surface only. The rails are fine.
The legs have been sanded and are ready for lacquer or stain. The Brunswick carom table is located in Phoenix, AZ.
PS. I'm not a billiards retailer looking for free advertisement! This is a private party sale.
First $1500 takes it! Call Dean at (949) 445-9112.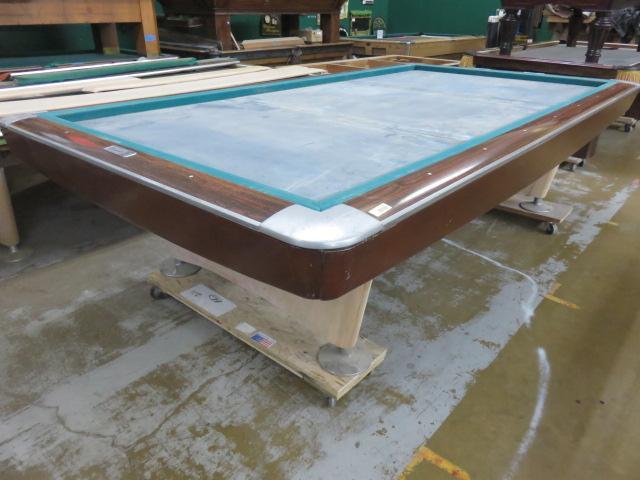 deansworld
10' Brunswick 3 Cushion Carom Table for Sale Phoenix, AZ
10' Brunswick 3 Cushion Carom Table for Sale Phoenix, AZ
Title: 10' Brunswick 3 Cushion Carom Table for Sale Phoenix, AZ
Author: deansworld (Dean Kaiserman)
Published: 3/26/2016 12:34:42 PM