Pool Table (whats it worth)
---
9/23/2007 12:34:56 AM
Pool Table (whats it worth)
I have a pool table I acquired from a family member and I don't have room for it in this house. What do you think its worth. I was in the process of putting new felt on it but never got around to ordering it so it is all apart waiting on new felt. Would it be wise to buy some felt ($50) and install it or just sell it as is? It has a ball return and overall is in pretty good condition. What would you ask for it in its current (unfelted) condition? and what about with fresh new felt installed? Thanks for all your help.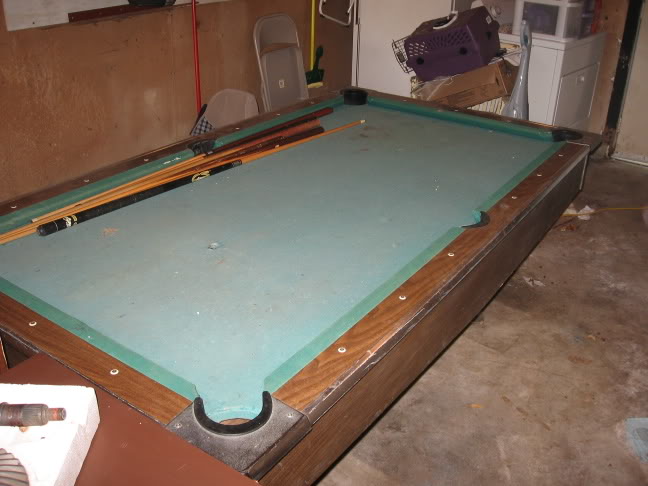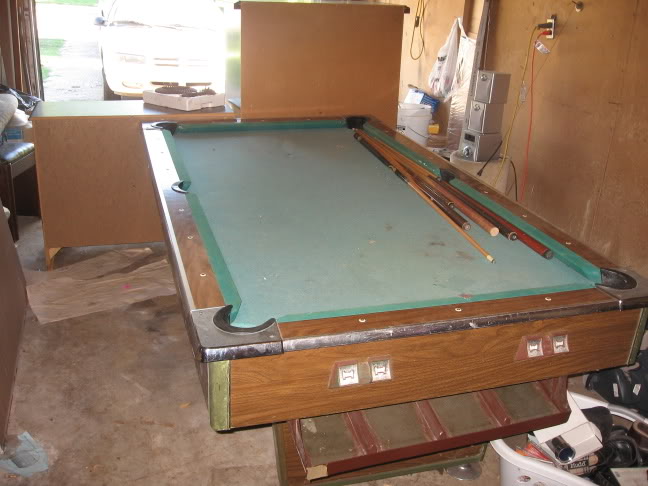 guest
Pool Table (whats it worth)
Replies & Comments
---
ShotCaller on 9/25/2007 4:37:13 AM

I don't think you should even bother putting new felt on it, if your just getting rid of it. Unless there are bad marks or cuts. Just clean it up some. I think you could get around $300 the way it is, but thats just my opinion.
Pool Table (whats it worth)
Title: Pool Table (whats it worth)
Author: guest
Published: 9/23/2007 12:34:56 AM