My Olhausen Man Cave
---
1/7/2011 3:19:14 PM
My Olhausen Man Cave
My 8' Olhausen Belmont was delivered today. I've been working my butt off setting porcelain tile, grouting, and painting the 'pool room' to get it ready for delivery of my table.
I still have a few finishing touches to do (like finish the baseboard, add furniture e.g. especially a spectator pool chair, etc.) but for now I'm going to relax a bit and let my aching bones recuperate a bit. And of course shoot some pool!
I've laid some smaller tile before this, the kind you just glue in place with thin grout lines but this was my first attempt at laying larger porcelain tile and it was a lot tougher than I had thought it would be. I still have the other section of the room to tile but now there is no time-line, so I can work on it a little at a time.
I upgraded the pool table cloth to a Simonis 860 cloth in Tournament Blue and ordered a set of Super Aramith Pro balls. The table plays like a dream and I am hoping it was a good Omen that I sunk 2 balls on my very first break!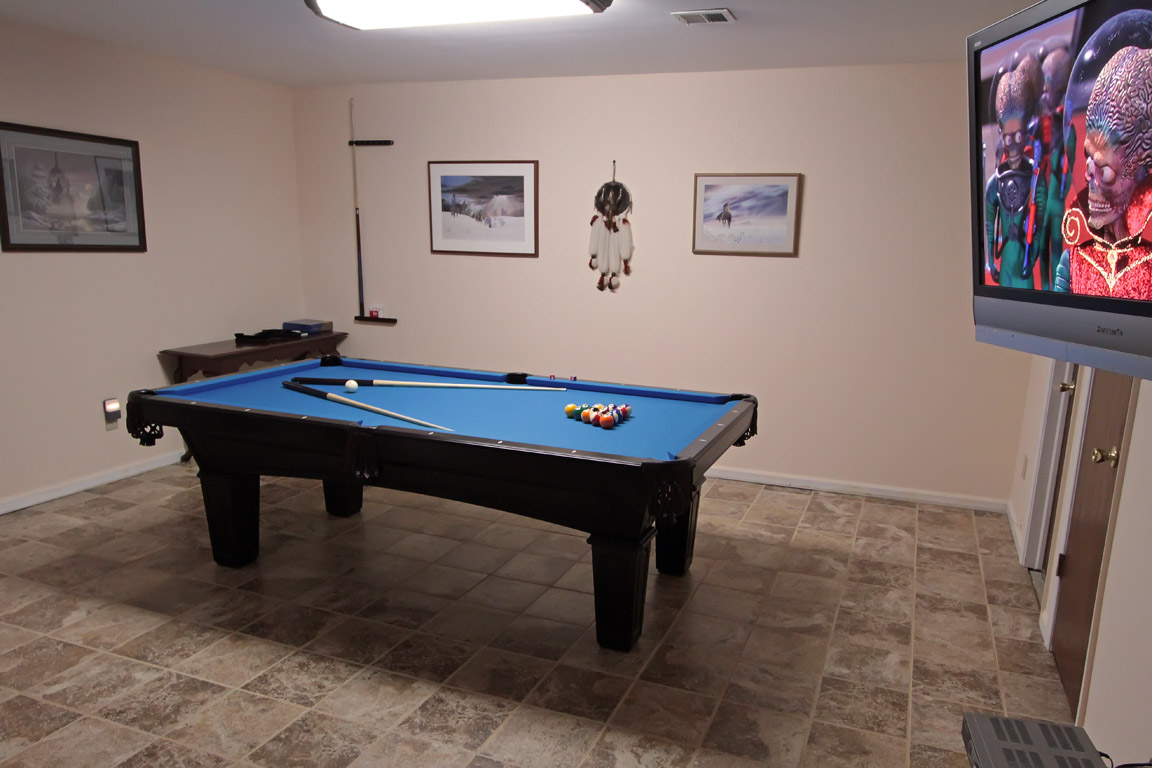 photogbill
My Olhausen Man Cave
Replies & Comments
---
photogbill on 3/29/2012 7:52:58 PM

Thanks! It looks better now that I bought a few more furnishings!

Mitch Alsup on 4/3/2012 3:02:48 PM

Is "Mars Attacks" part of the 'man cave' philosoply?
My Olhausen Man Cave
Title: My Olhausen Man Cave
Author: photogbill (Bill Phillips)
Published: 1/7/2011 3:19:14 PM