Garage Make-Over Conversion Into Pool Table Room
---
3/17/2009 1:54:32 PM
Garage Make-Over Conversion Into Pool Table Room
I belong to the local VNEA league and a dozen or so of us who are retirees get together at various places to shoot pool on gloomy days, so mine is played on quite often.
This is how we stay cool during the hot days and nights while playing.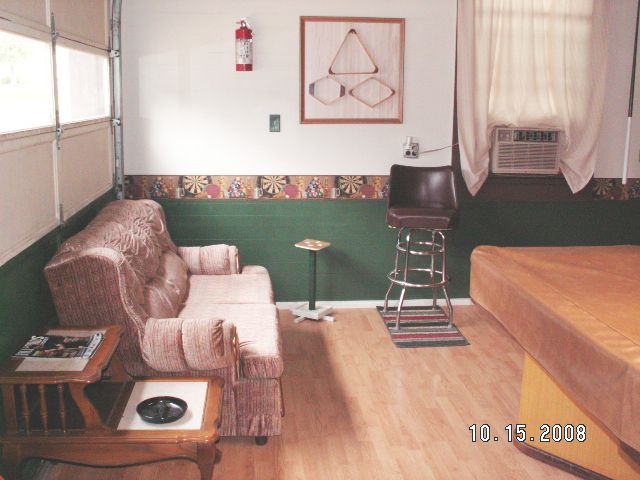 This is what keeps us warm during the cold days and nights while playing.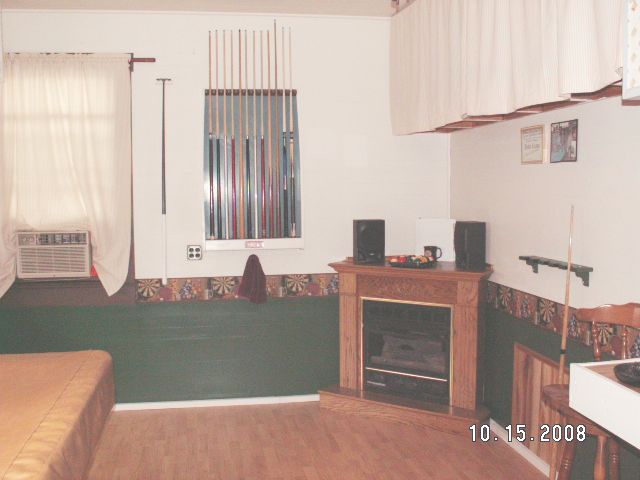 My 9' '44 Brunswick Commander covered.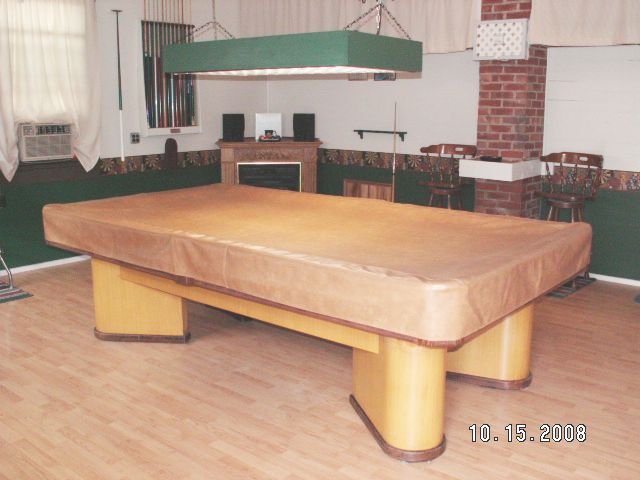 My '44 Brunswick Commander ready for play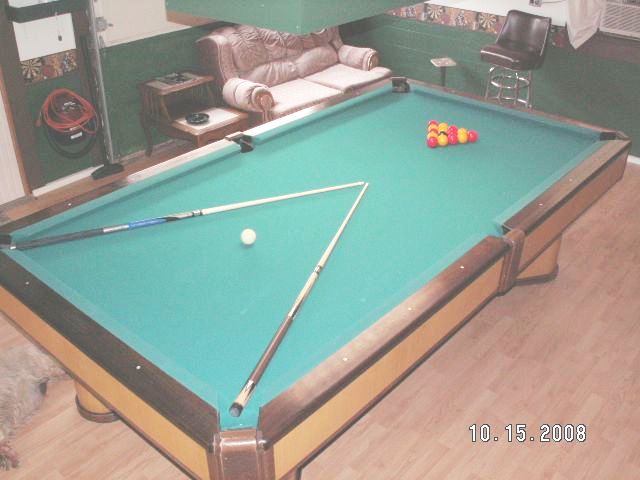 JWAmpK
Garage Make-Over Conversion Into Pool Table Room
Replies & Comments
---
mcdpool on 3/18/2009 7:01:01 PM

That's awesome, I'd love to do that. Of course, to do that I'd need a garage. And a house!
Garage Make-Over Conversion Into Pool Table Room
Title: Garage Make-Over Conversion Into Pool Table Room
Author: JWAmpK (John Camp)
Published: 3/17/2009 1:54:32 PM