Questions on Moving a 9' table
---
2/17/2015 7:18:53 PM
Questions on Moving a 9' table
When we bought our house I bought and assemble a nice 9 foot, claw foot, 3 slate table pocket table. Its set up in the basement of my ranch home, but doesn't get much use because of the location.
Recently I renovated our living room, and I'd like to put the pool table in this room There's platy of space, that's not one of my questions.
The living room has been re-modeled with new tile floor, there is a steel girder supporting the floor in the middle of the room.
Should I have any concerns about putting a 900 lb pool table here?
Would it be stupid to try to move the pool table without dis-assembling it?
The basement is a walk out to our driveway, I'd have to put on caster for about 300 feet lift it up 2 steps, then another on between rooms. Also the narrowest point is 51" so the table would need to be briefly turned sideways.
Here's the table I plan to move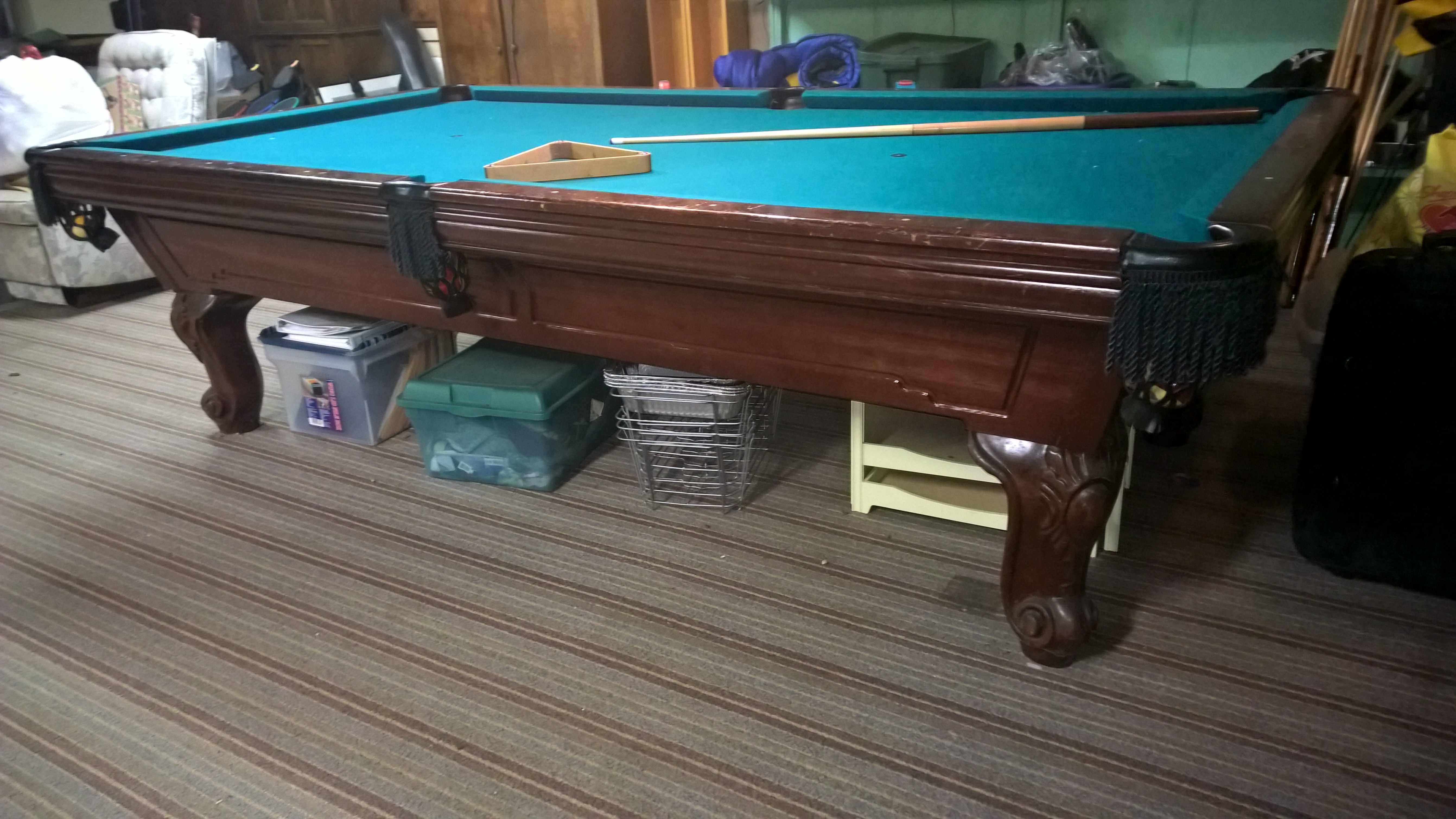 webguynj
Questions on Moving a 9' table
Replies & Comments
---
Questions on Moving a 9' table
Title: Questions on Moving a 9' table
Author: webguynj
Published: 2/17/2015 7:18:53 PM