All-Tech Industries Inc. Sixties Pool Table
---
11/10/2011 9:48:27 AM
All-Tech Industries Inc. Sixties Pool Table
A couple of weeks ago I acquire this "All-Tech industries" 8 foot pool table. Is in great shape for being a coin table from the sixties!
All-Tech is not around anymore as far as I know, maybe under a new name, time will tell. I don't know the value of this table in today's market nor I care. I really like the look of it and that is was made for outdoors, it makes a great conversation piece.
I have never attempted to restore something like this, that is where you guys come in. I'm looking for some direction as to where I may be able to find parts, refinish some parts....etc. for this table. All I was able to find out about this table is that it was made in Hialeah, Florida In the sixties! and most of it was from this article (page 59) http://books.google.com/books?id=zwoEAAAAMBAJ&printsec=frontcover&source=gbs_ge_summary_r&cad=0#v=onepage&q&f=false
Any help on this matter will be greatly appreciated!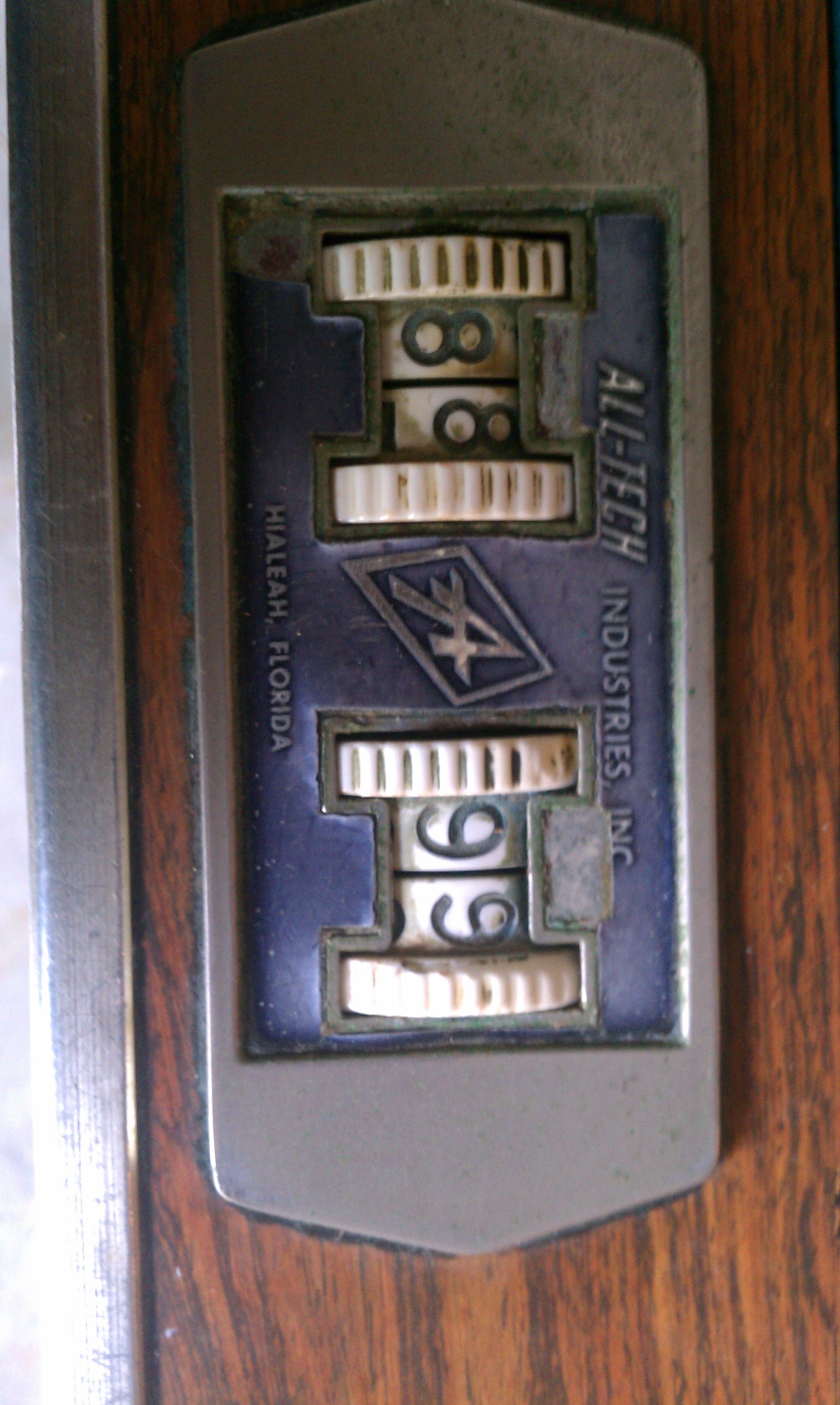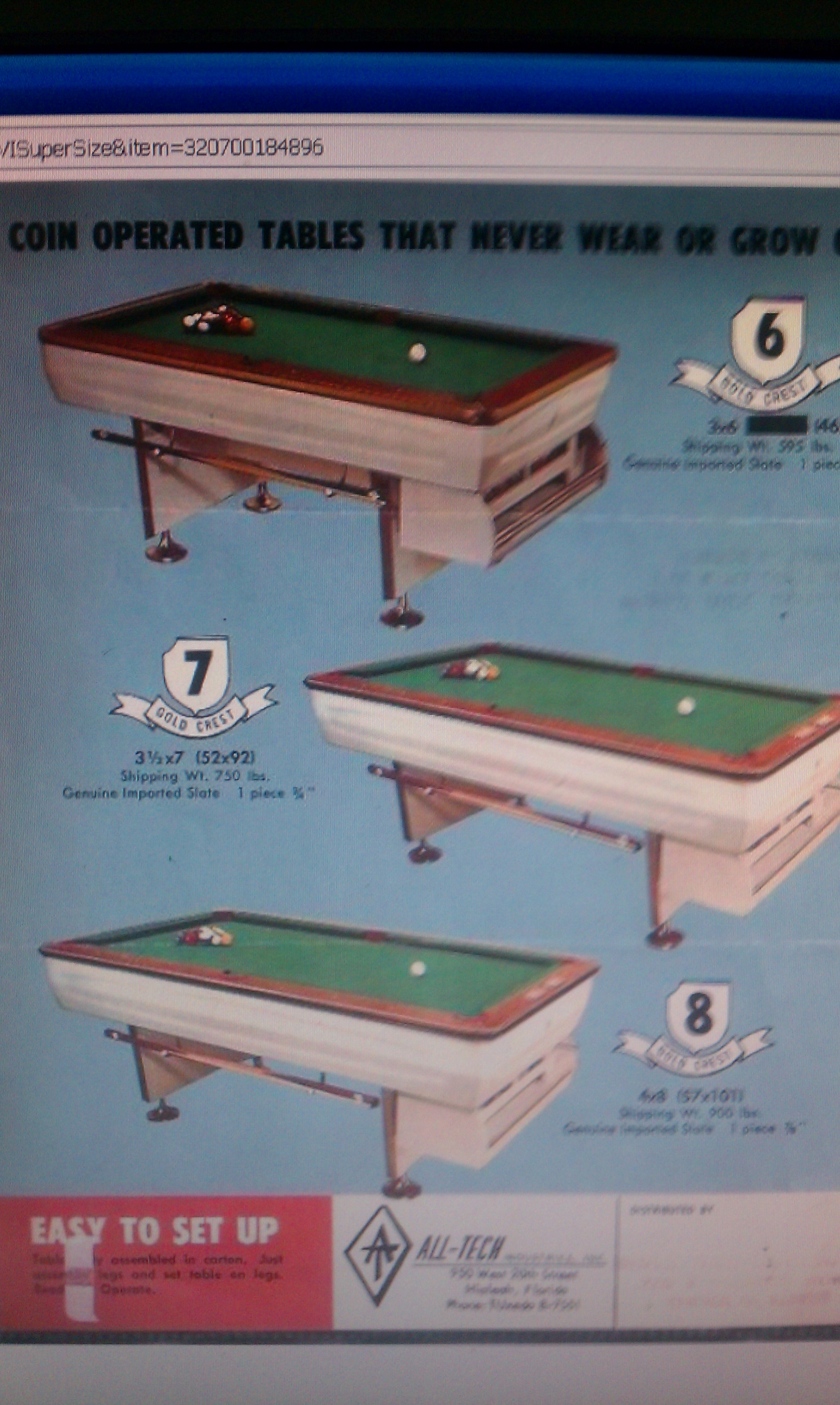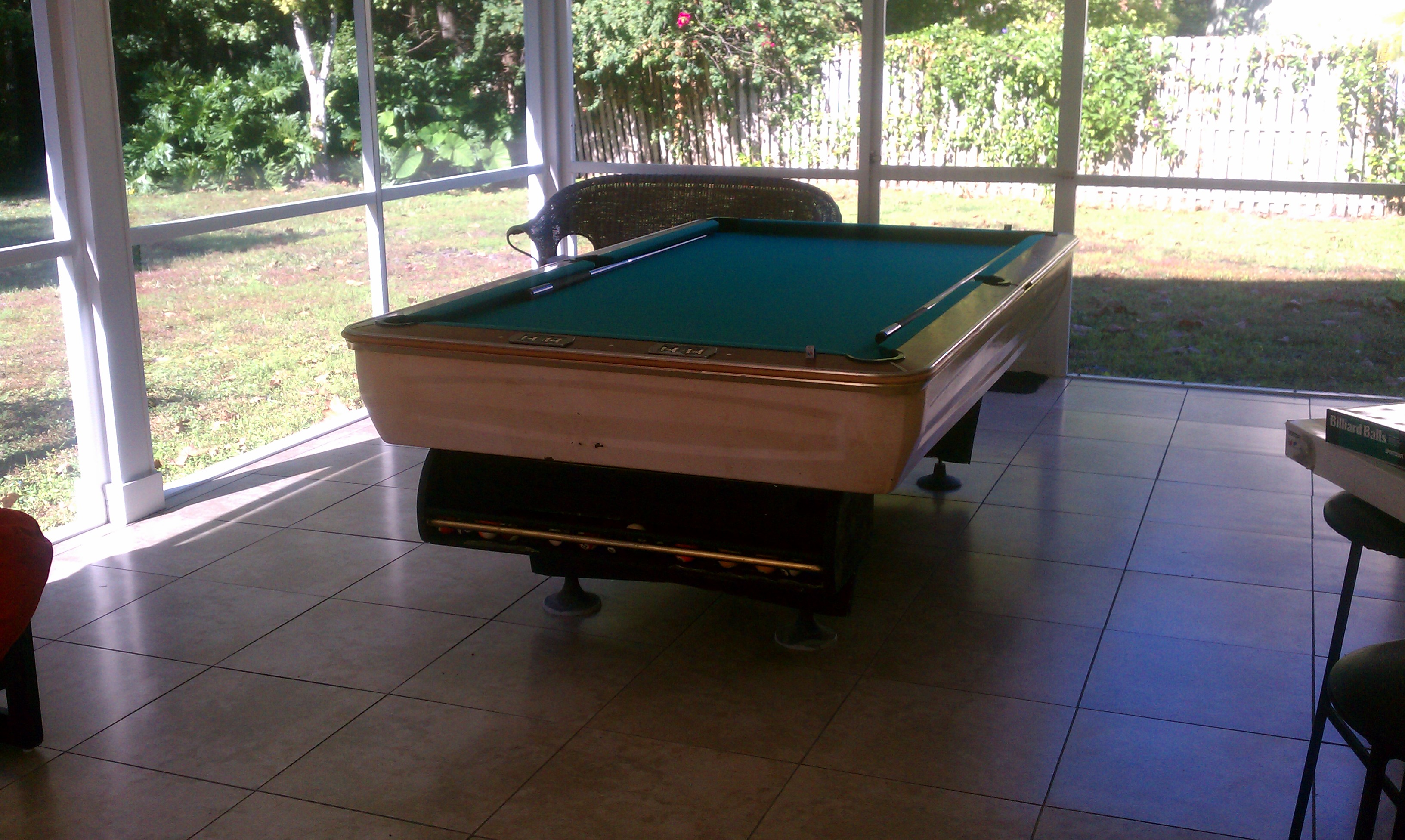 bigk40plus
All-Tech Industries Inc. Sixties Pool Table
Replies & Comments
---
All-Tech Industries Inc. Sixties Pool Table
Title: All-Tech Industries Inc. Sixties Pool Table
Author: bigk40plus
Published: 11/10/2011 9:48:27 AM