1960's Brunswick Celebrity Pool Table Parts Wanted
---
4/19/2014 6:31:59 AM
1960's Brunswick Celebrity Pool Table Parts Wanted
Hi! I am new to this. I just inherited my dad's vintage 1960s Celebrity table and I was looking at pictures and noticed that we are missing a huge section I don't remember ever having had that portion.. I would like to restore it as CLOSE to original as I can.
This is what it SHOULD look like: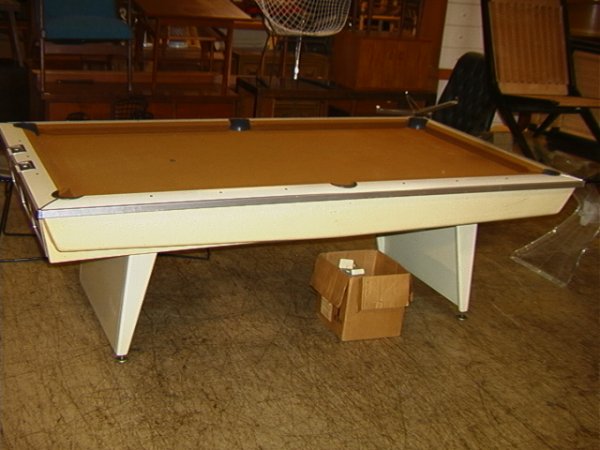 What I am missing is the lower portion of the railing that goes all the way around and covers/hides the pockets. Aside from that it is in amazing shape (has green felt so I am assuming it has been redone)
Does anyone know where I might find this piece?
I also need the ball return area on the counter side.
If I can't find it I will probably just build a fiberglass casing around it and make it look as close to the original as I can which will take a lot of time and effort but I can handle that but would much rather have the original.
PunkinButts
1960's Brunswick Celebrity Pool Table Parts Wanted
Replies & Comments
---
user1510236854 on 11/9/2017 9:14:18 AM

We have the same Brunswick Celebrity pool table and we are wanting to get rid of it. It came with the house.

Our cell is (734) 277-2725
1960's Brunswick Celebrity Pool Table Parts Wanted
Title: 1960's Brunswick Celebrity Pool Table Parts Wanted
Author: PunkinButts
Published: 4/19/2014 6:31:59 AM