What kind of pool table is this ? please help
---
8/15/2012 11:49:53 AM
What kind of pool table is this ? please help
anyone have any idea what kind of pool table this is?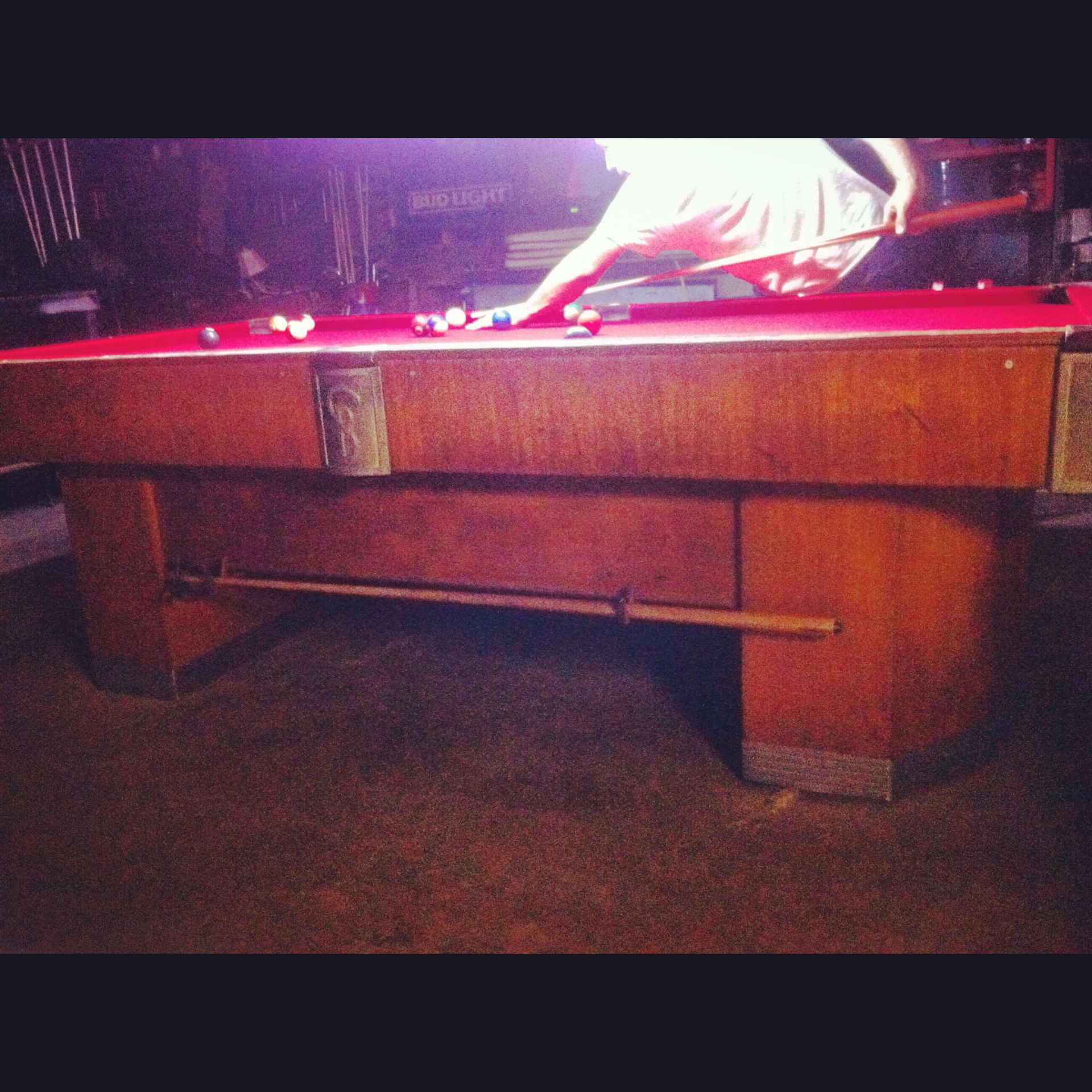 samkhunter
What kind of pool table is this ? please help
Replies & Comments
---
Zeke on 8/16/2012 6:33:48 AM

The side pocket logo looks like a stylized SP, SB, GB, PS - or whatever. It is so grainy, the interpretations possible become too vast to refine into a Google search.

What characters do you think they are?
What kind of pool table is this ? please help
Title: What kind of pool table is this ? please help
Author: samkhunter
Published: 8/15/2012 11:49:53 AM