Rosatto Barry Street Co. Pool Table
---
1/23/2008 1:11:07 PM
Rosatto Barry Street Co. Pool Table
I have a 9' billiard table made by Rosatto Barry Street Co. with square legs and drop pockets with irons that sit on top of the rails much like an old Brunswick Billiards pool table.
I believe it was made around 1900 because of the way the rails are bolted to the side of the slates with caps that cover the bolts.
I am looking for any info on the Rosatto Barry company and this type of pool table.
Thank you for any info you may have.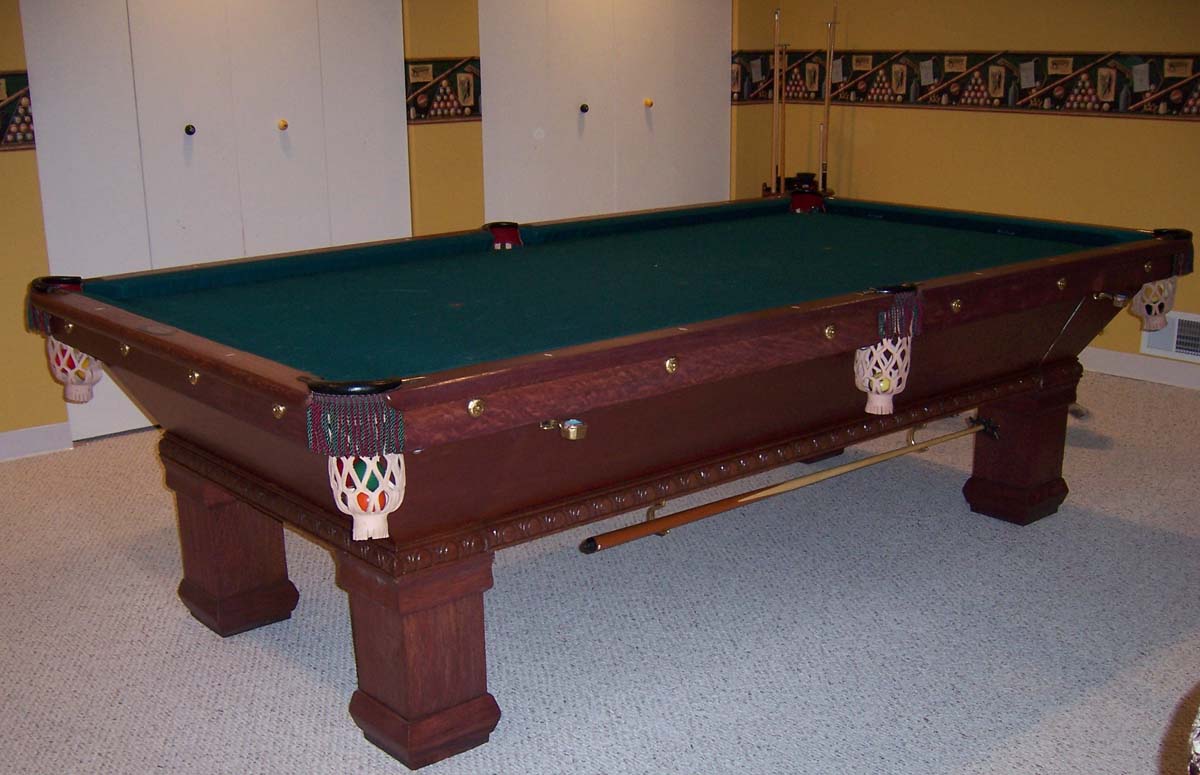 bbuss
Rosatto Barry Street Co. Pool Table
Replies & Comments
---
Rosatto Barry Street Co. Pool Table
Title: Rosatto Barry Street Co. Pool Table
Author: bbuss (Bob Buss)
Published: 1/23/2008 1:11:07 PM