Pool Table ID
---
6/8/2007 4:55:16 PM
Pool Table ID
Does anyone konw who made this table, I am being told it is from the 40s maybe. Thanks for your help.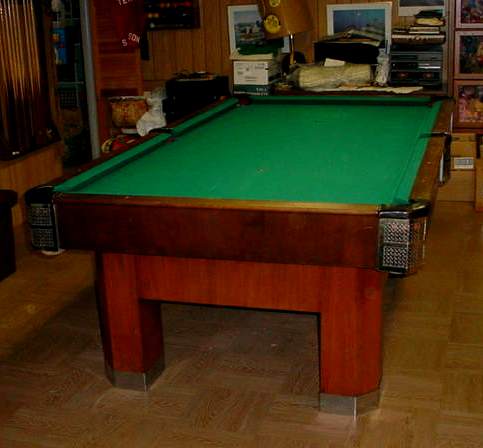 autobot## Fixed Image.
rick2752
Pool Table ID
Replies & Comments
---
rick2752 on 6/8/2007 4:57:20 PM

That didn't work , lets try this way.

rick2752 on 6/27/2007 9:15:01 PM

After alot of digging I would up contacting A.E. Schmidt as I thought it may have been one of their tables. Karen Schmidt returned my email and told me it is a WENDT Company table. The model is called a Hollywood and it was made between 1935 and 1944. Just thought the next guy might find the info useful.
Pool Table ID
Title: Pool Table ID
Author: rick2752
Published: 6/8/2007 4:55:16 PM