Mead Pool Table or Steepleton Pool Table
---
8/8/2010 2:14:29 PM
Mead Pool Table or Steepleton Pool Table
I have run into an old 9 ft pool table from sometime around the 1930's. The sides are a glossed black painted metal. The rails are wood. The corners and side pockets are covered by chromed eagles. The slate may be 1". Could it be an antique Steepleton pool table?
Again, it is a 9 foot pool table of 1930's vintage. The only markings on it are Mead with a serial number 04654 next to it. The name (Mead) is on top of the legs. The legs and sides are made of sheet metal. The legs are belled or flared out at the bottom. It also has leather drop pockets with chrome covers for each pocket. The chrome covers have an eagle stamped into each one.
This is a pic of the legs. Any info will be greatly appreciated. Dennis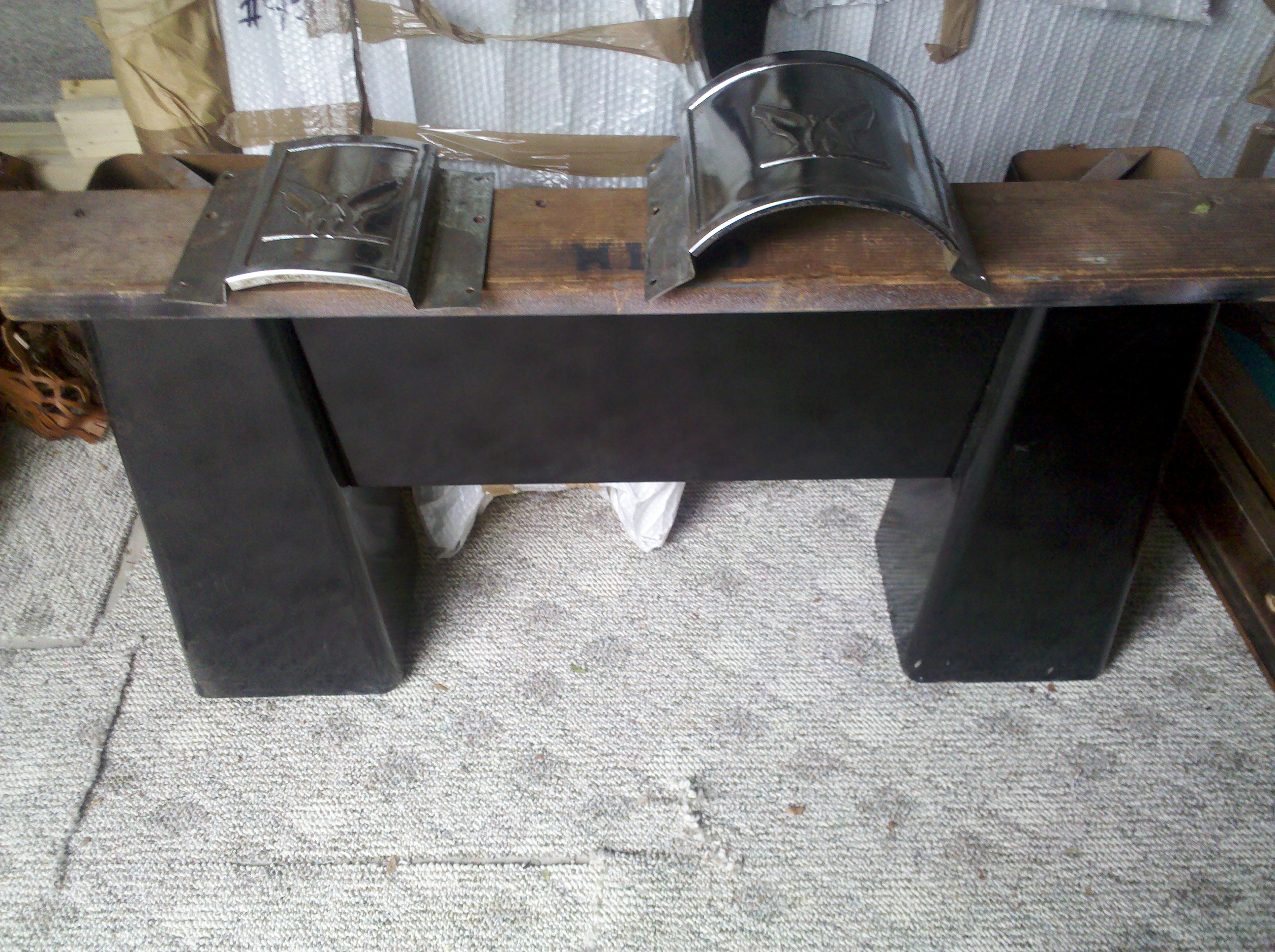 If any one has any information about this Mead pool tables please let me know.
Can anyone help me out on who made this pool table and what it might be worth?
playtymebilliards
Mead Pool Table or Steepleton Pool Table
Mead Pool Table or Steepleton Pool Table
Title: Mead Pool Table or Steepleton Pool Table
Author: playtymebilliards (Dennis Miller)
Published: 8/8/2010 2:14:29 PM
Last Updated: 10/5/2010 7:23:43 PM
Last Updated By: playtymebilliards