Information about my Gandy 6 leg pool table?
---
1/31/2012 1:52:08 PM
Information about my Gandy 6 leg pool table?
Hello,
I need help on getting info about my pool table. I have searched the internet long and wide and can't find anything on it. I know that Gandy went under and American Heirloom took over the table designs but, this table says Gandy. The closest I have come to the look is Golden West's King David pool table. The Gandy table has lion heads instead of gargoyles heads. Take a look at it if anyone can give me any info on what year this table was made. If you could also give me the name of the pool table that would be great! Or if you know someone who worked at Gandy and might know the info for this table. Any help at all would be great. Thanks...
Lee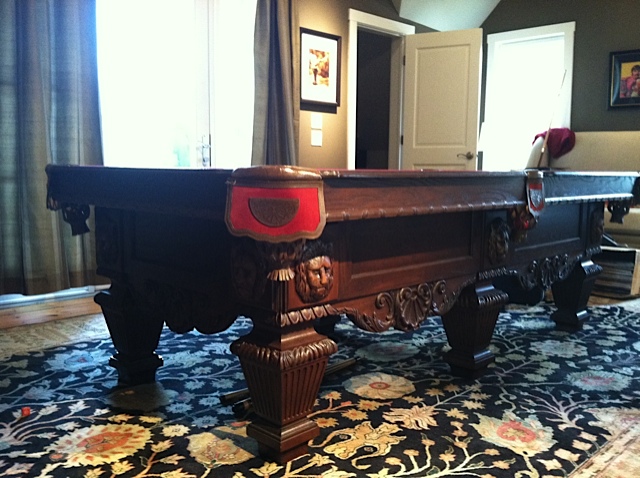 An error occurred on the server when processing the URL. Please contact the system administrator. If you are the system administrator please click
here
to find out more about this error.