Help Identify Billiard Table With Aluminum Corners
---
8/16/2011 3:41:46 AM
Help Identify Billiard Table With Aluminum Corners
My father-in law gave us this pool table 3 years ago and we put it in our dining room. It got played with regularly but now my wife and I need our dining room back.
The pool table is 3'10" x 7'8" inside the bumpers, has 3 pieces of 1" slate, leather pockets, and what looks like mother of pearl circle inlays along the rails.
I can find no manufacturer markings nor a manufacturer plate.
We want to sell the table, but don't want to over-price or under-price it. Can you help us determine the value of this pool table?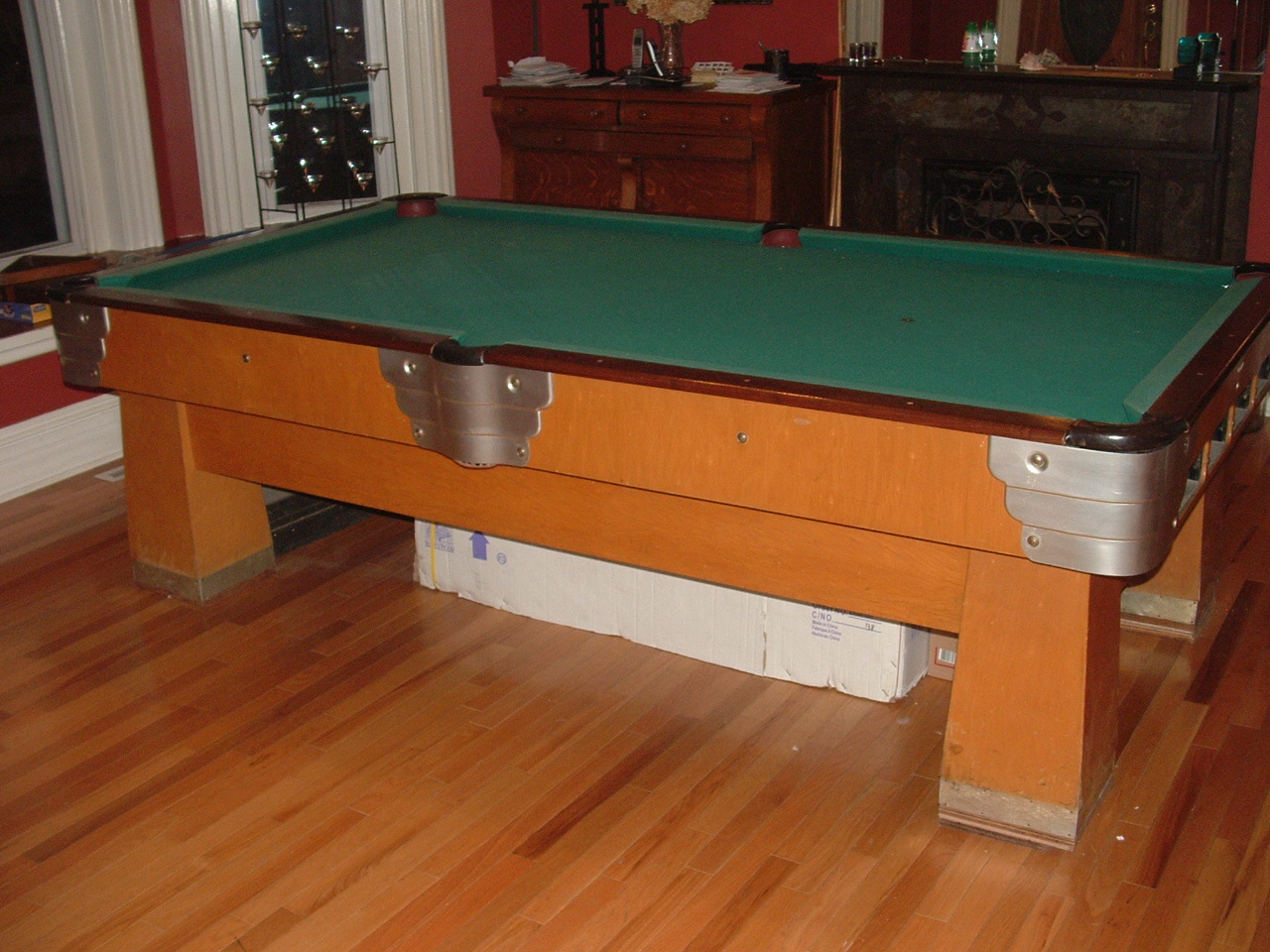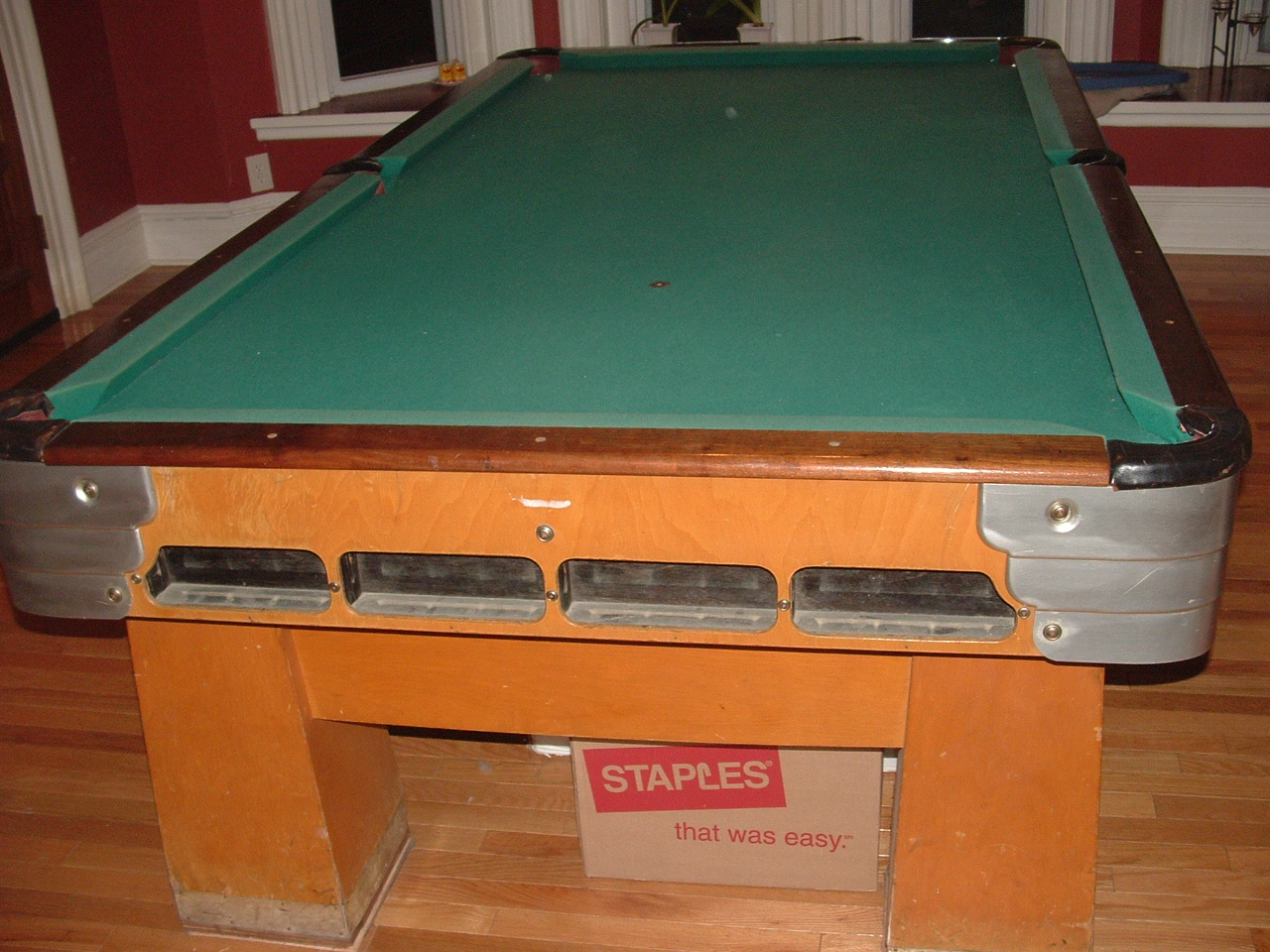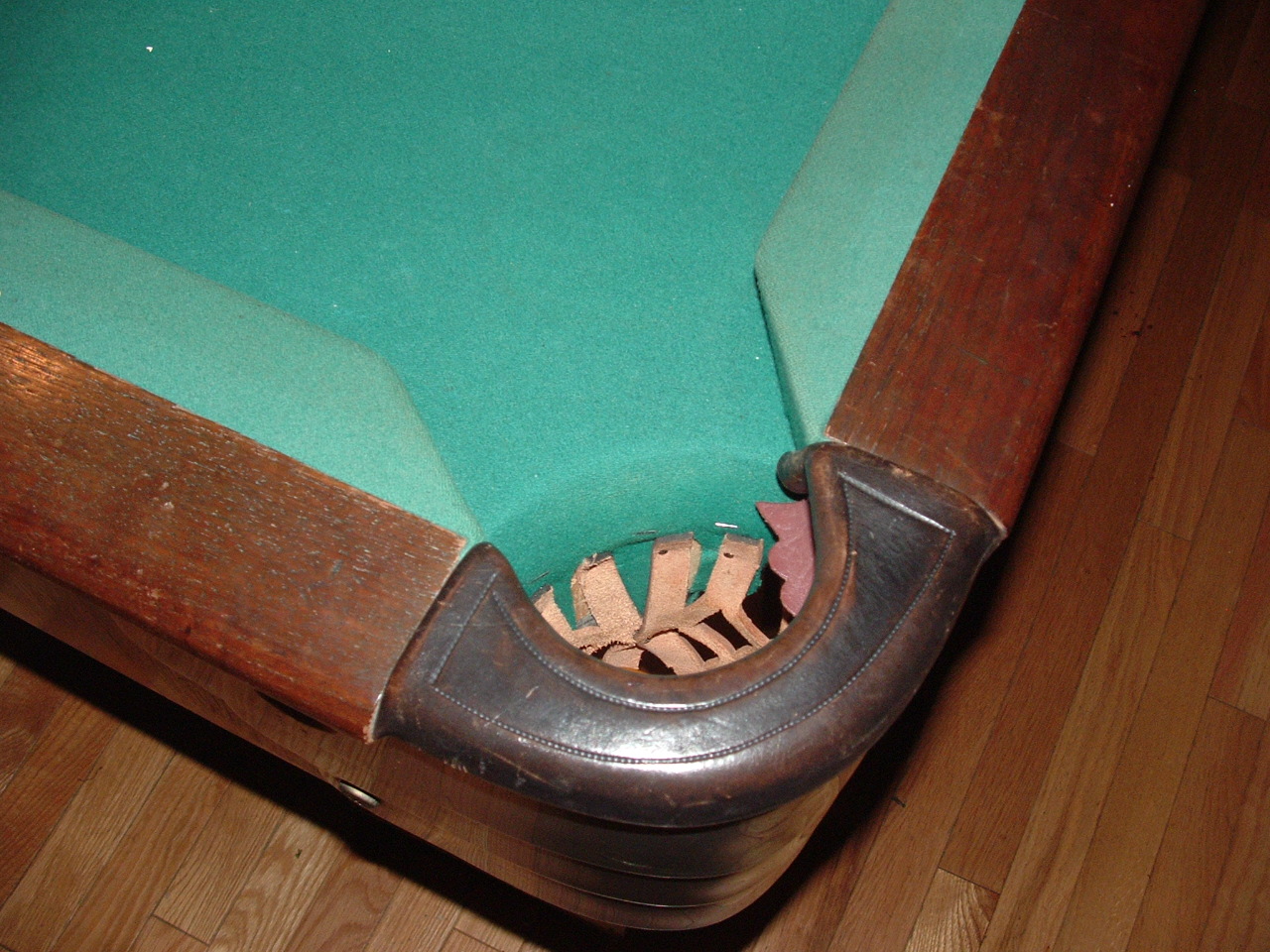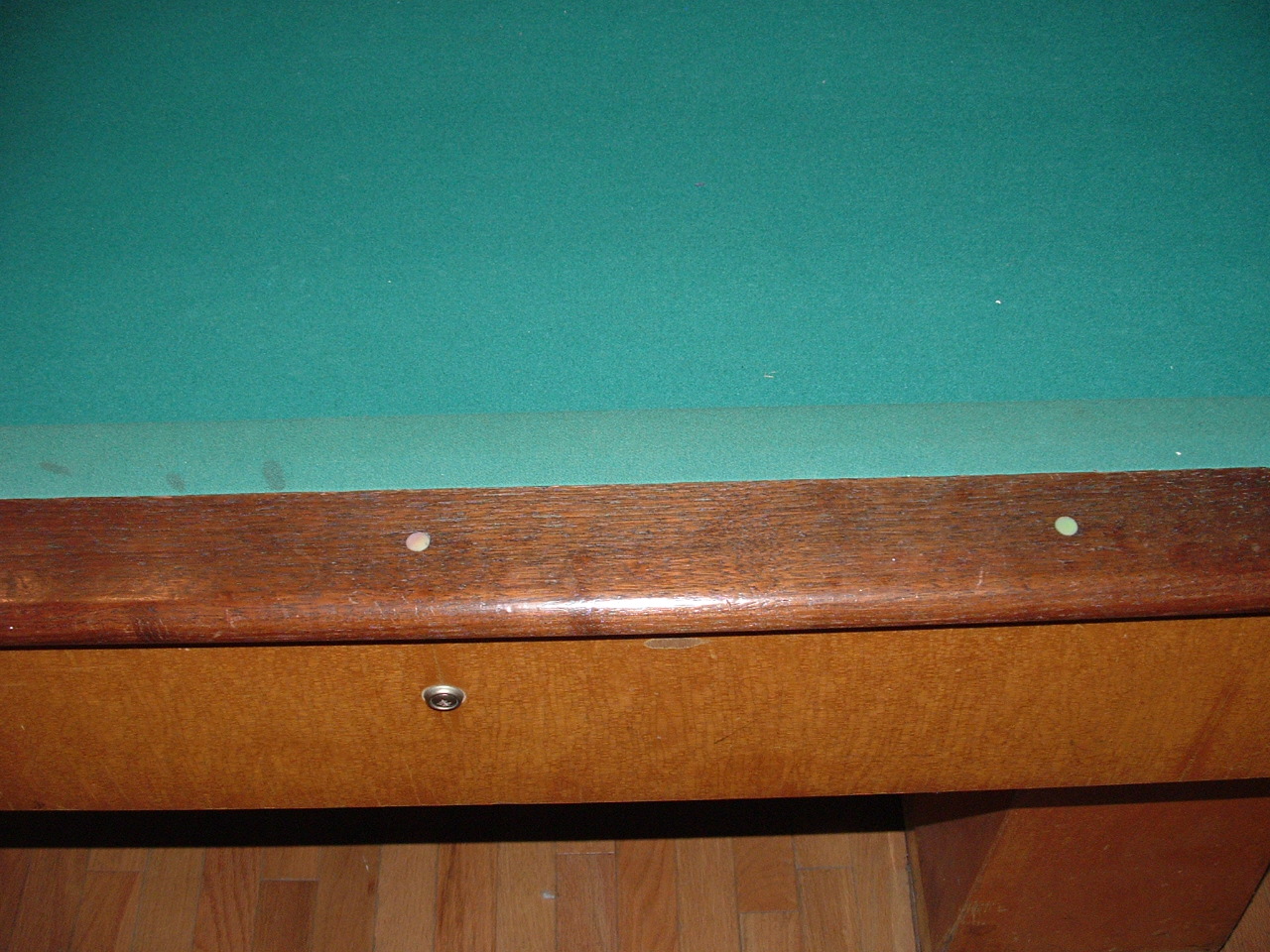 tonyb
Help Identify Billiard Table With Aluminum Corners
Help Identify Billiard Table With Aluminum Corners
Title: Help Identify Billiard Table With Aluminum Corners
Author: tonyb (Tony Brownlee)
Published: 8/16/2011 3:41:46 AM