Scott Zachow Custom Cue 0703 For Sale
---
11/2/2007 10:43:30 AM
Scott Zachow Custom Cue 0703 For Sale
I have A Scott Zachow Custom cue that I am going to be selling on eBay, and thought I would give the pool community a heads up!
I might put it up this weekend, but I have never sold on eBay, so I have to see what its all about first.
Here are the particulars:
58 1/2 inches long
shafts are 12.98mm & 13.9mm
LBM ferruls w/ leyerd tips
3/8-10 joint
weighs 20.25oz with one shaft
weighs 19.40oz with the other shaft
Wood is Rosewood into ebony
veneers are Maple
The craftsmanship is excellent, so you need to look at picture and judge for yourself.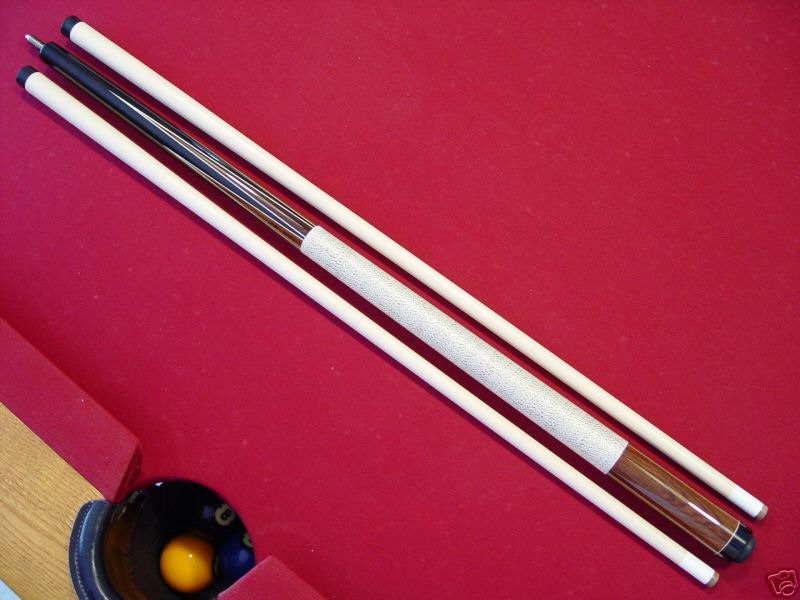 SCOTT ZACHOW is a master cue maker from CANADA, (IN THE THIRD BLUE BOOK OF CUES) and he makes one of the best hitting cue that I have ever played with.
rush1fan
Scott Zachow Custom Cue 0703 For Sale
Scott Zachow Custom Cue 0703 For Sale
Title: Scott Zachow Custom Cue 0703 For Sale
Author: rush1fan
Published: 11/2/2007 10:43:30 AM