Meucci HOF-6D Daytime Road Agent Cue For Sale
---
12/20/2011 8:43:20 AM
Meucci HOF-6D Daytime Road Agent Cue For Sale
I am selling an 18 oz Meucci HOF-6D "Daytime Road Agent" cue from the Meucci "Hall of Fame" HOF series. Cue is being sold with one matching black dot shaft. Selling for $600.00 with one black dot shaft. Spare black dot shaft is $145.00.
Tip is 12.75 +/- mm.
Cue rolls dead straight when rolled together, or apart. This cue was signed and dated by Bob Meucci in February 2010. The cue and shaft appear to be unused. Shipping is $18.00 and includes insurance. I ship only within the USA.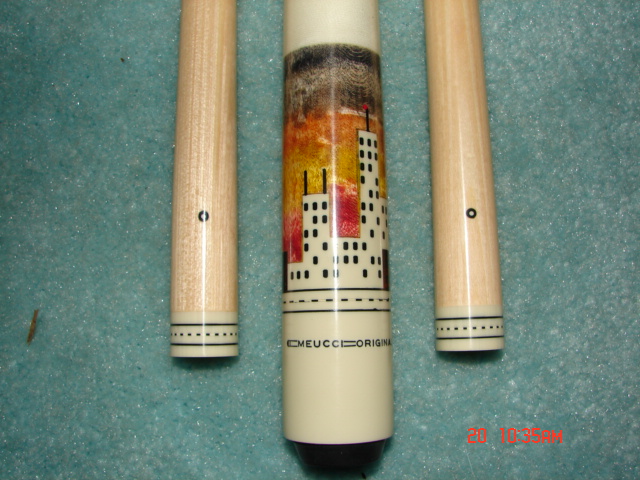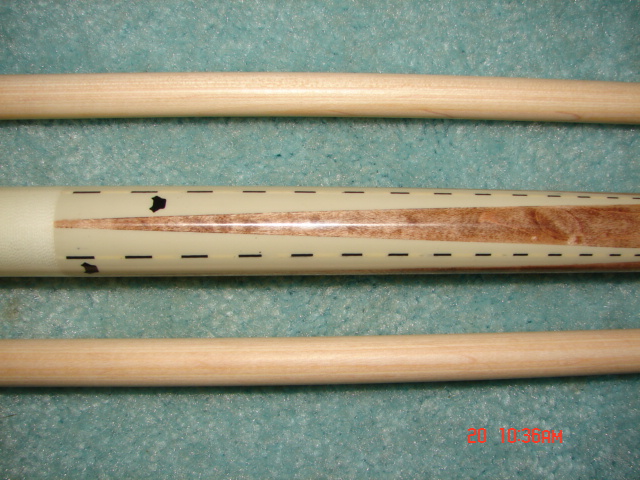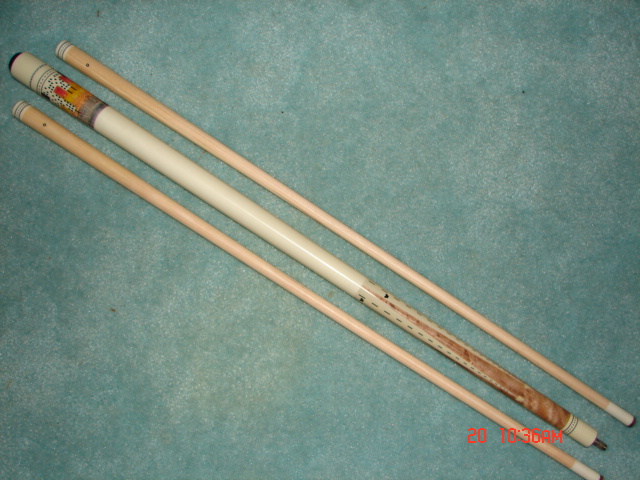 coastal_tony
Meucci HOF-6D Daytime Road Agent Cue For Sale
Replies & Comments
---
Meucci HOF-6D Daytime Road Agent Cue For Sale
Title: Meucci HOF-6D Daytime Road Agent Cue For Sale
Author: coastal_tony (Tony Kalisiak)
Published: 12/20/2011 8:43:20 AM