Meucci HOF-2 Pool Cue For Sale $300
---
3/8/2012 8:29:09 PM
Meucci HOF-2 Pool Cue For Sale $300
I am selling a Meucci HOF-2 cue with one Meucci "NO-DOT" shaft. The price with the one shaft is $300.00. The cue's MSRP when new is $535.
This Meucci HOF-2 is a mid-1990's Meucci cue and includes one original Meucci HOF-2 "no-dot" shaft.
Here are the pictures of the Meucci HOF-2. It has very nice four-color veneers.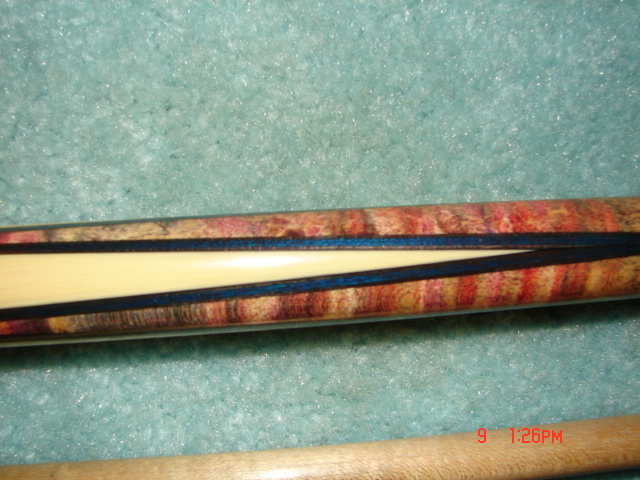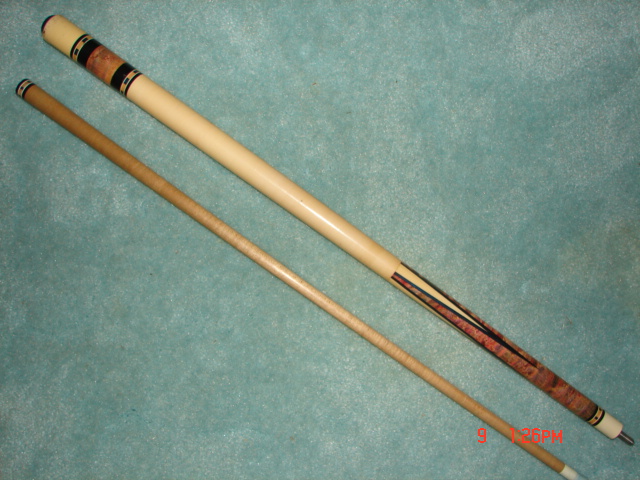 coastal_tony
Meucci HOF-2 Pool Cue For Sale $300
Replies & Comments
---
kris4444kris on 9/30/2012 1:14:28 PM

My name is Kris, and I have to ask, is the cue straight and is the shaft and is everything on the shaft and butt the original parts?

Also, I am wondering if you would take a U.S. Postal money order for the Meucci HOF-2 cue? If so, I will buy it. Just let me know the full price please, including shipping, so that I know what to write on the money order that I am going to send you?

coastal_tony on 9/30/2012 1:29:24 PM

$18 is what I will need to cover the shipping & insurance costs on the cue (shipped within USA). That makes the total price for the cue and shipping $318.

A US Postal money order is fine with me. I can ship out your new cue at the same time that I cash the money order.

Anthony S. Kalisiak 6777 Tradewind Way Lake Worth, Fl 33462

And yes, this Meucci HOF-2 is straight as an arrow.

coastal_tony on 12/11/2012 8:37:51 PM

This deal for a Meucci HOF-2 cue is still open for purchase. It seems the buyer fell off the earth.
Meucci HOF-2 Pool Cue For Sale $300
Title: Meucci HOF-2 Pool Cue For Sale $300
Author: coastal_tony (Tony Kalisiak)
Published: 3/8/2012 8:29:09 PM