Meucci 95-10 Pro Billiards Tour Model For Sale
---
6/15/2013 1:20:58 PM
Meucci 95-10 Pro Billiards Tour Model For Sale
Hi my name is Chris and I have a Meucci 95-10 PBT model for sale.
This was a version of the standard 95-10 that Meucci put out for players on the Pro Billiards Tour. It is in good condition and also comes with a pool cue case.
This photo isn't of the exact one I am selling but if you want you can E mail me at christophejones63@gmail.com I will send pictures.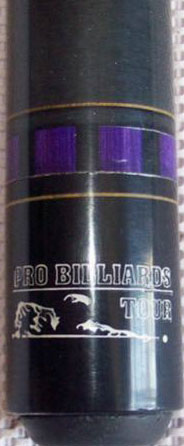 christophejones63
Meucci 95-10 Pro Billiards Tour Model For Sale
Meucci 95-10 Pro Billiards Tour Model For Sale
Title: Meucci 95-10 Pro Billiards Tour Model For Sale
Author: christophejones63 (Chris Jones)
Published: 6/15/2013 1:20:58 PM