Meucci 6-Point Black and White One-of-a-Kind Cue
---
3/9/2012 9:01:53 AM
Meucci 6-Point Black and White One-of-a-Kind Cue
I'm thinning out my newer sticks, and some duplicates of M.O.'s. If you are looking for a particular model, feel free to email me, or post here. Back to this beauty; it's NEW, with one NEW "classic" no-dot shaft. There are six black points, each with small white points, each with black inlays. Same for the butt, there are six black pearlescent trapazoid inlays, with thin white borders, in each black pearl traps. are white triangles, each with black inlays. Eight silver trim rings accent the black & white. This cue is dead straight together, and apart. Weight is 18.4 oz, tip/ferrule is 12.54 mm. PayPal, US Postal Money Order, or cash if you live in S Florida. I ship ONLY within the USA, and if you use PayPal, I only will ship to your PayPal Verified address. Sell this cue for $400.00 shipped, including insurance. If you buy another cue at the same time I will combine both in one box, AND include a case. Look at my other listings, there are other cues,including Brunswick Corvette ZR-1, and a sweet WWF Sable.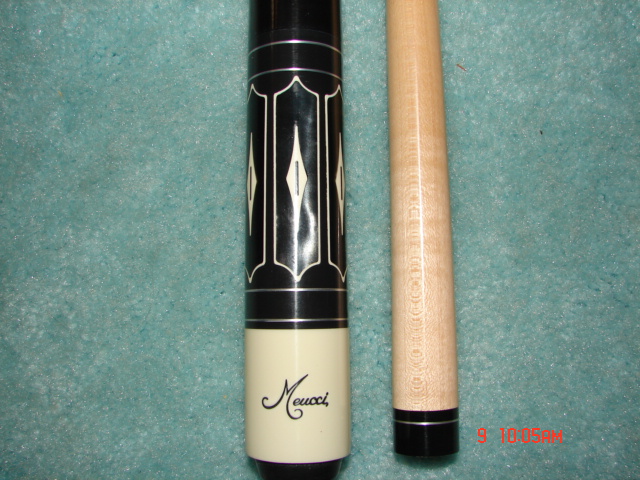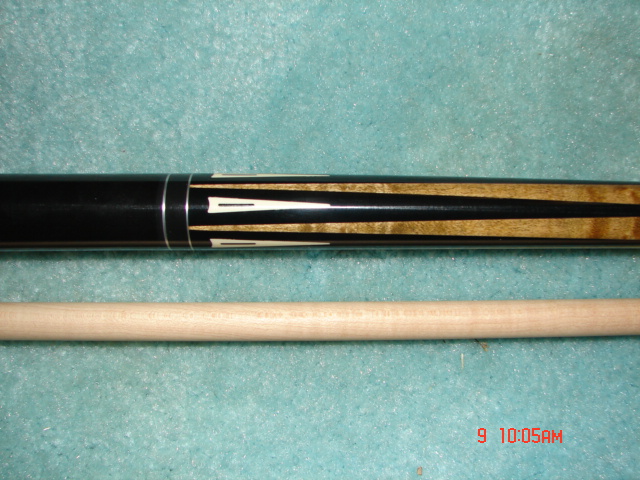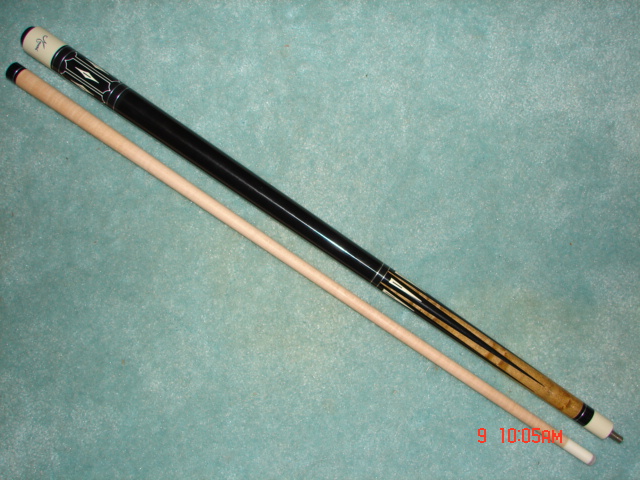 coastal_tony
Meucci 6-Point Black and White One-of-a-Kind Cue
Replies & Comments
---
Joe Todd on 7/7/2021 3:43:59 PM

Hi Tony,

Do you still sell Meucci cues?

If so, please email me at joeybtodd@gmail.com or text me at 267-701-7262.

My name is Joe.
Thanks!
Meucci 6-Point Black and White One-of-a-Kind Cue
Title: Meucci 6-Point Black and White One-of-a-Kind Cue
Author: coastal_tony (Tony Kalisiak)
Published: 3/9/2012 9:01:53 AM