McDermott American Eagle & Black Panther Cues
---
1/5/2011 3:55:39 PM
McDermott American Eagle & Black Panther Cues
I have two beautiful McDermott cues. One is a natural finish American Eagle, the other is natural finish Black Panther.
These are in great shape. McDermott produced them for 5-6 years and retired them in 1996 They were signed and dated by the artists
Sell for $150 each or $250 shipped for both.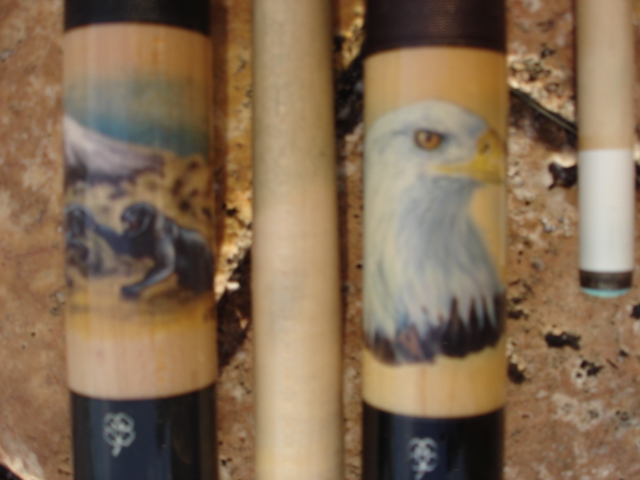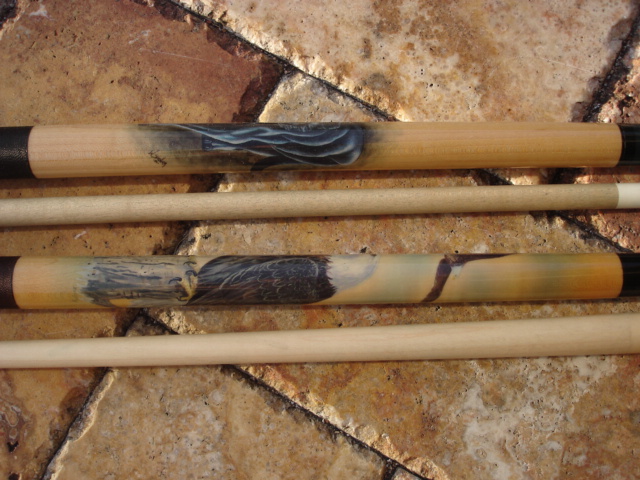 coastal_tony
McDermott American Eagle & Black Panther Cues
An error occurred on the server when processing the URL. Please contact the system administrator. If you are the system administrator please click
here
to find out more about this error.