McDermott American Eagle & Black Panther Cues
---
1/5/2011 3:55:39 PM
McDermott American Eagle & Black Panther Cues
I have two beautiful McDermott cues. One is a natural finish American Eagle, the other is natural finish Black Panther.
These are in great shape. McDermott produced them for 5-6 years and retired them in 1996 They were signed and dated by the artists
Sell for $150 each or $250 shipped for both.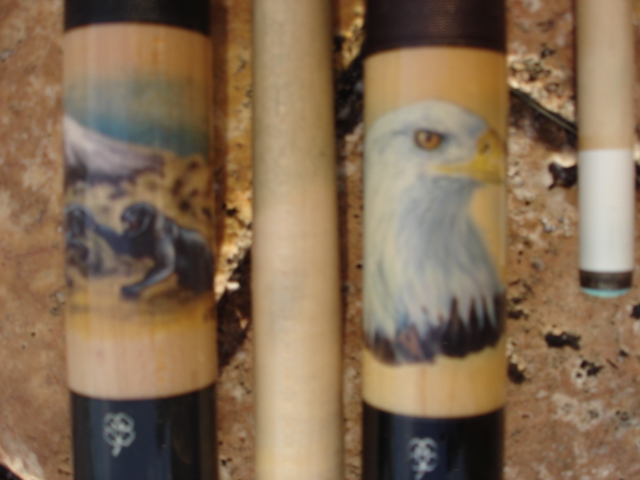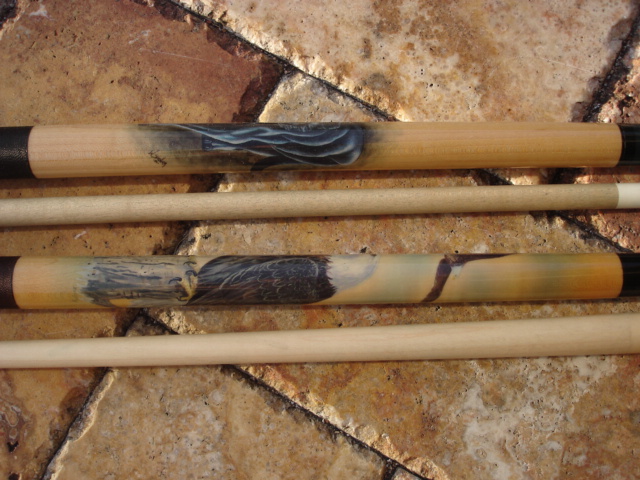 coastal_tony
McDermott American Eagle & Black Panther Cues
Replies & Comments
---
frankieg on 2/18/2011 2:17:31 PM

Did you sell? Email me at frankieg.4@comcast.net Frank

coastal_tony on 2/18/2011 4:57:54 PM

These two cues are still for sale. They are in LIKE NEW condition.
McDermott American Eagle & Black Panther Cues
Title: McDermott American Eagle & Black Panther Cues
Author: coastal_tony (Tony Kalisiak)
Published: 1/5/2011 3:55:39 PM