For Sale: Tim Scruggs Custom Cue
---
11/2/2011 9:10:29 AM
For Sale: Tim Scruggs Custom Cue
Tim Scruggs 19.5 oz custom cue, built circa 1992. Certainly one of a kind.
Forearm is birdseye maple with eight perfectly even cocabola points. Each point has has a large ivory spear inlay. The butt is cocabola with (16) ivory spear inlays perfectly aligned and matching the the inlays in the forearm. The forearm bears the signature of Tim Scruggs.
There are five bushka style rings and a stainless steel joint.
Cue comes with two 13mm shafts and Scruggs joint protectors. Cue is in perfect condition.
I am not setting a price. I will consider the best offer.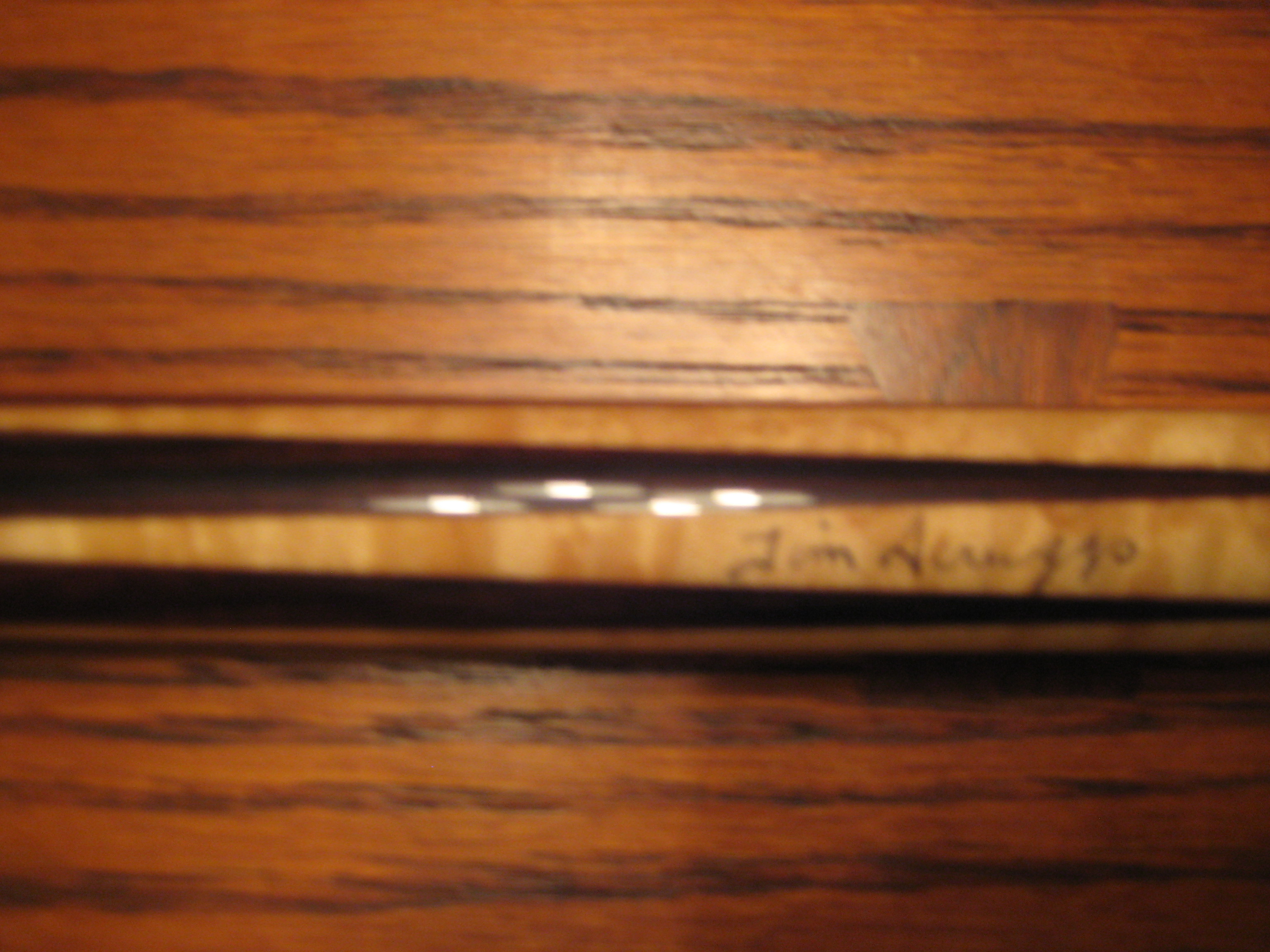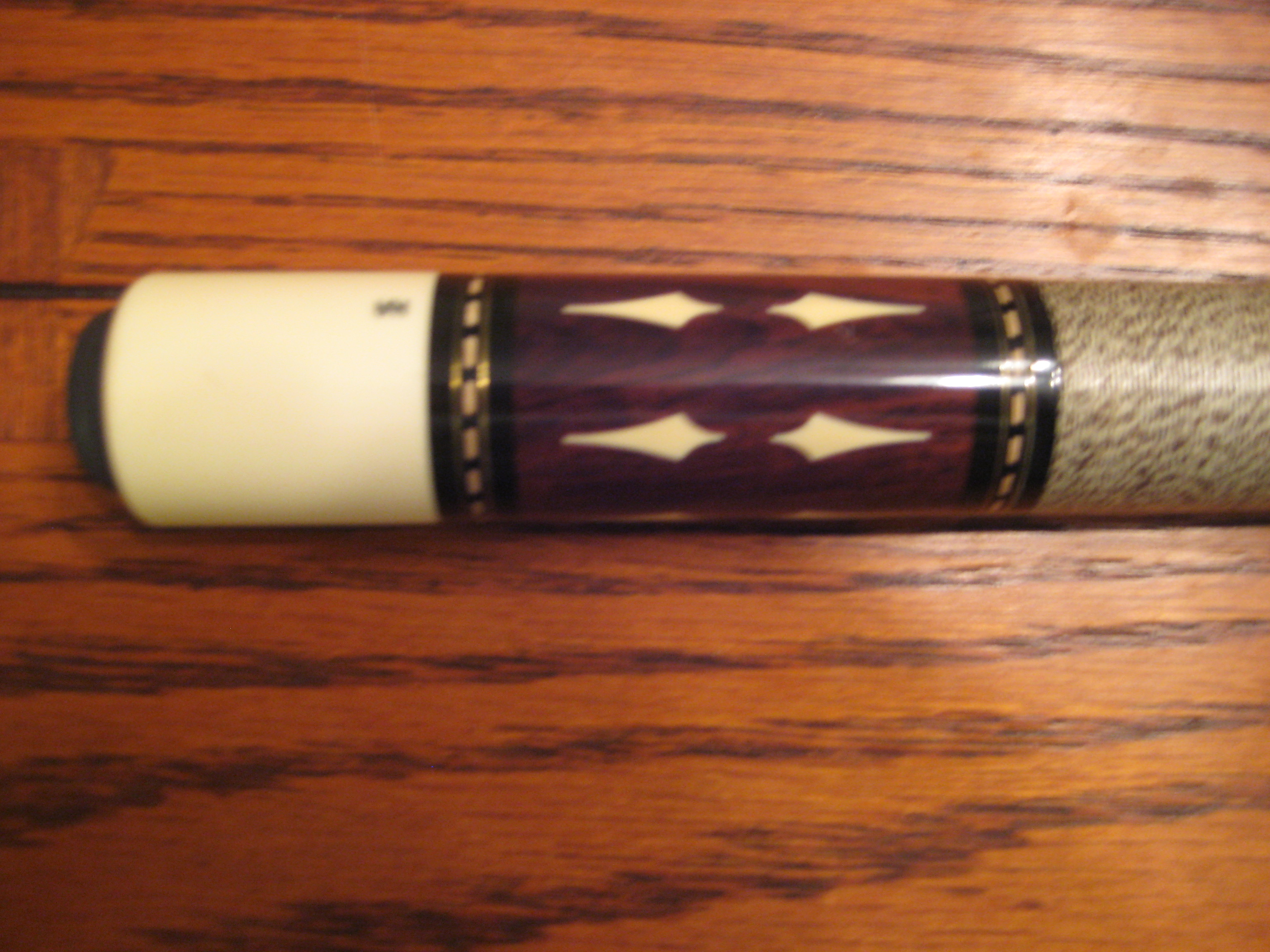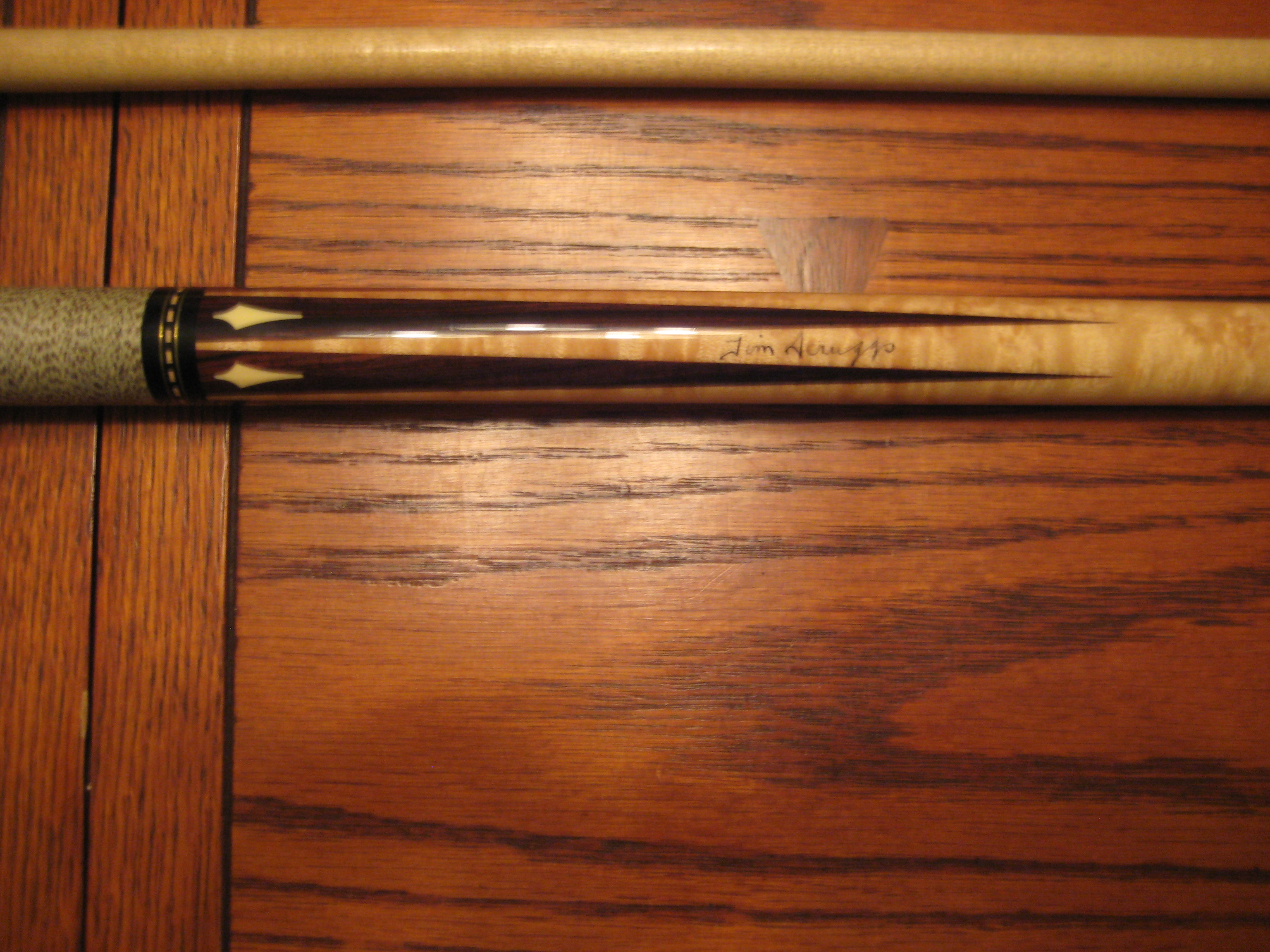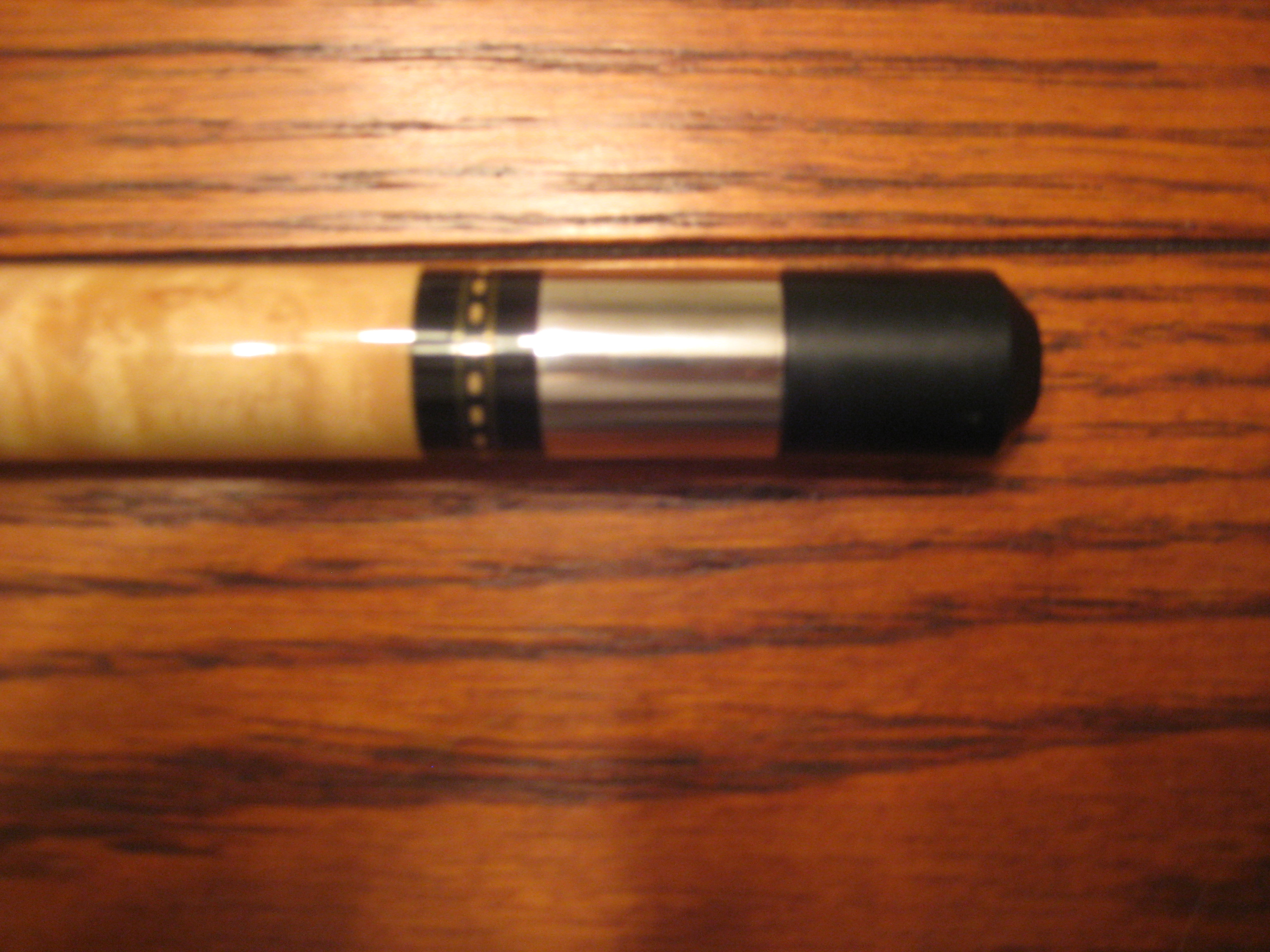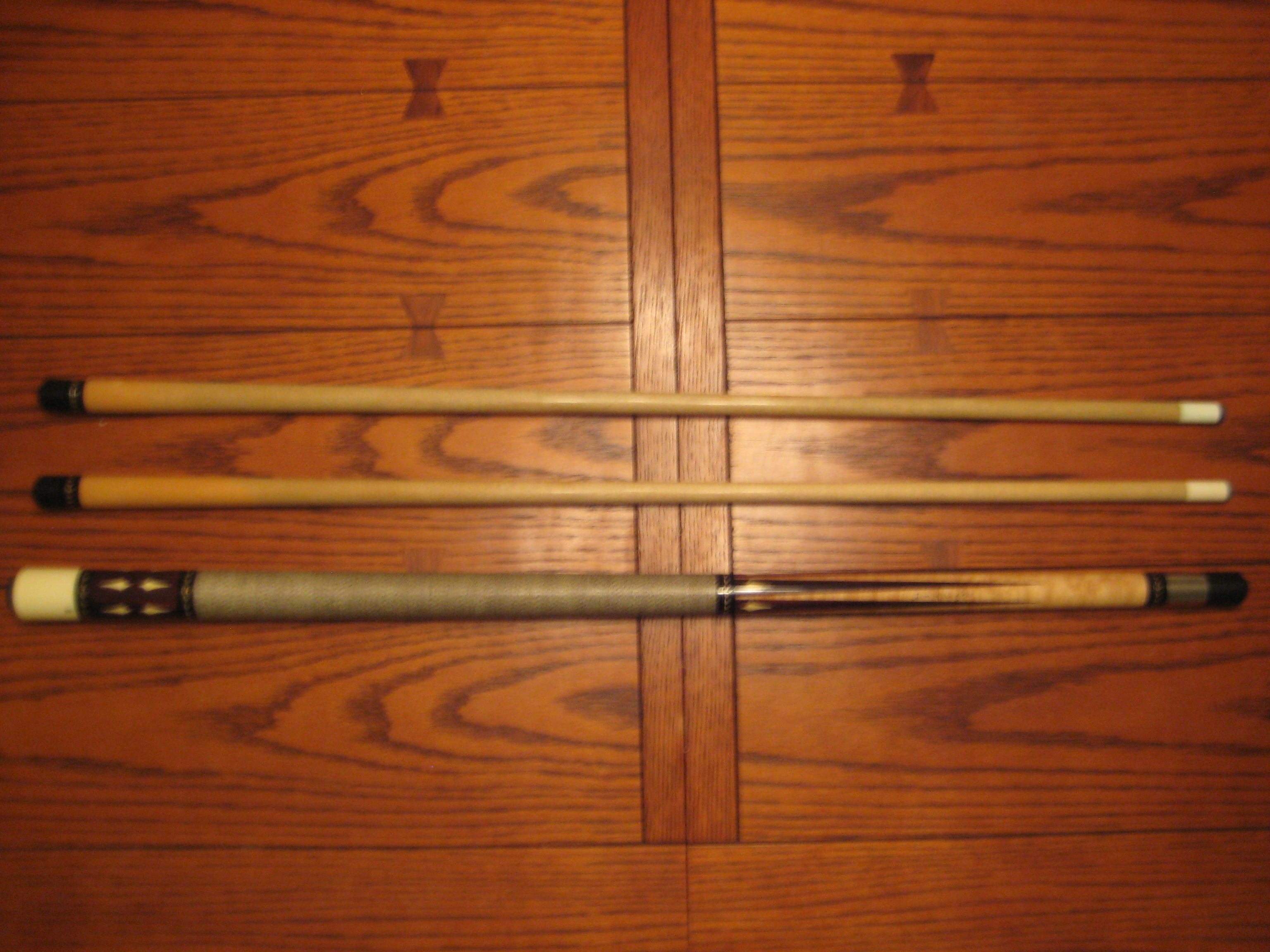 shelbyc123
For Sale: Tim Scruggs Custom Cue
Replies & Comments
---
For Sale: Tim Scruggs Custom Cue
Title: For Sale: Tim Scruggs Custom Cue
Author: shelbyc123 (Shelby Cherry)
Published: 11/2/2011 9:10:29 AM