EI Custom Pool Cues For Sale
---
7/5/2011 12:01:31 PM
EI Custom Pool Cues For Sale
I've got a lot of EI Custom pool cues ready for play.
They start at $350 on up.
I have a bunch of nice full splice cues and traditional half splices as well as solid butt. I have a few jump breaks ready also. They are quality made with quality woods in some unique combinations.
I make a stiffer taper, lower deflection, and all cues are wrapless.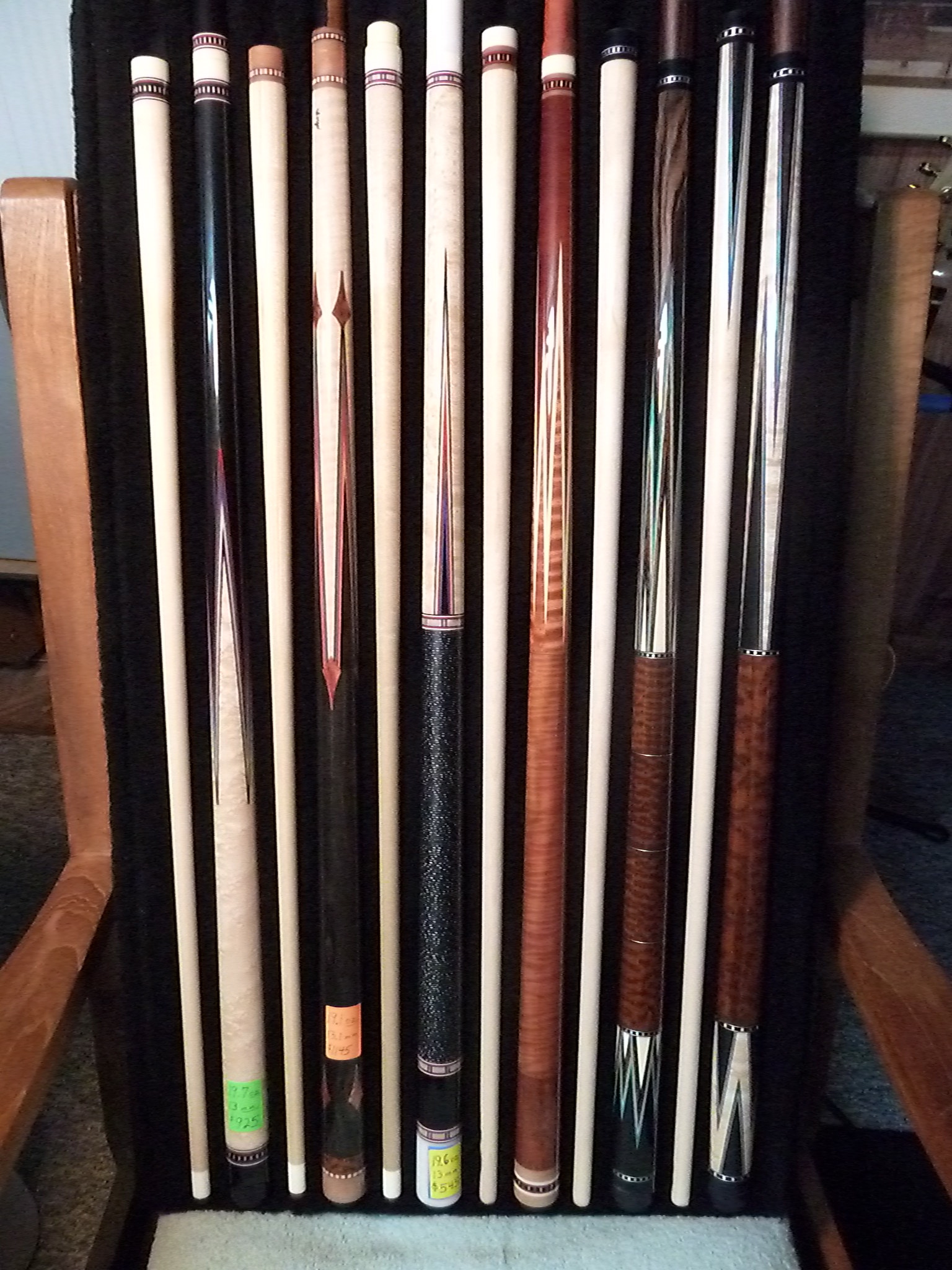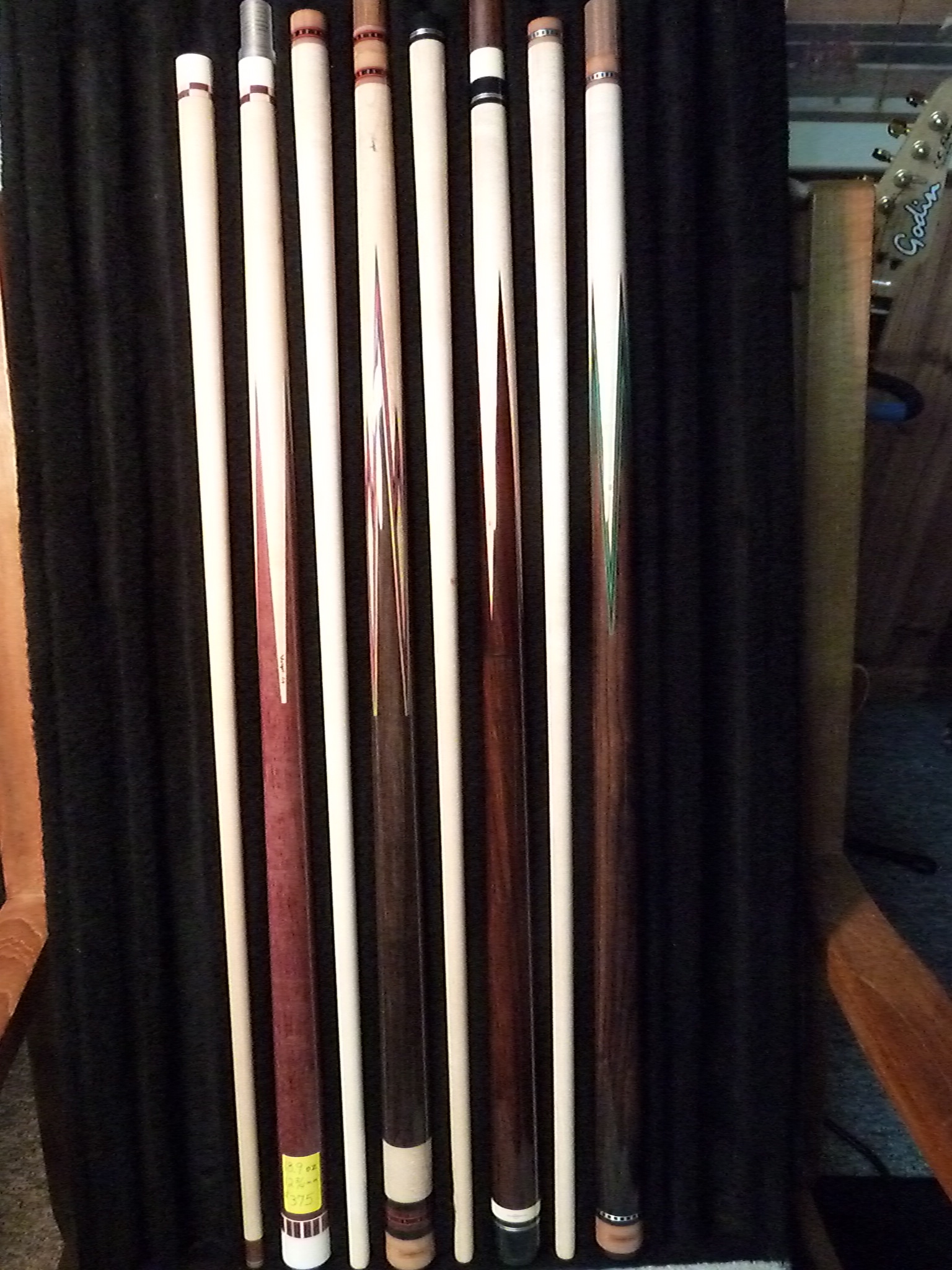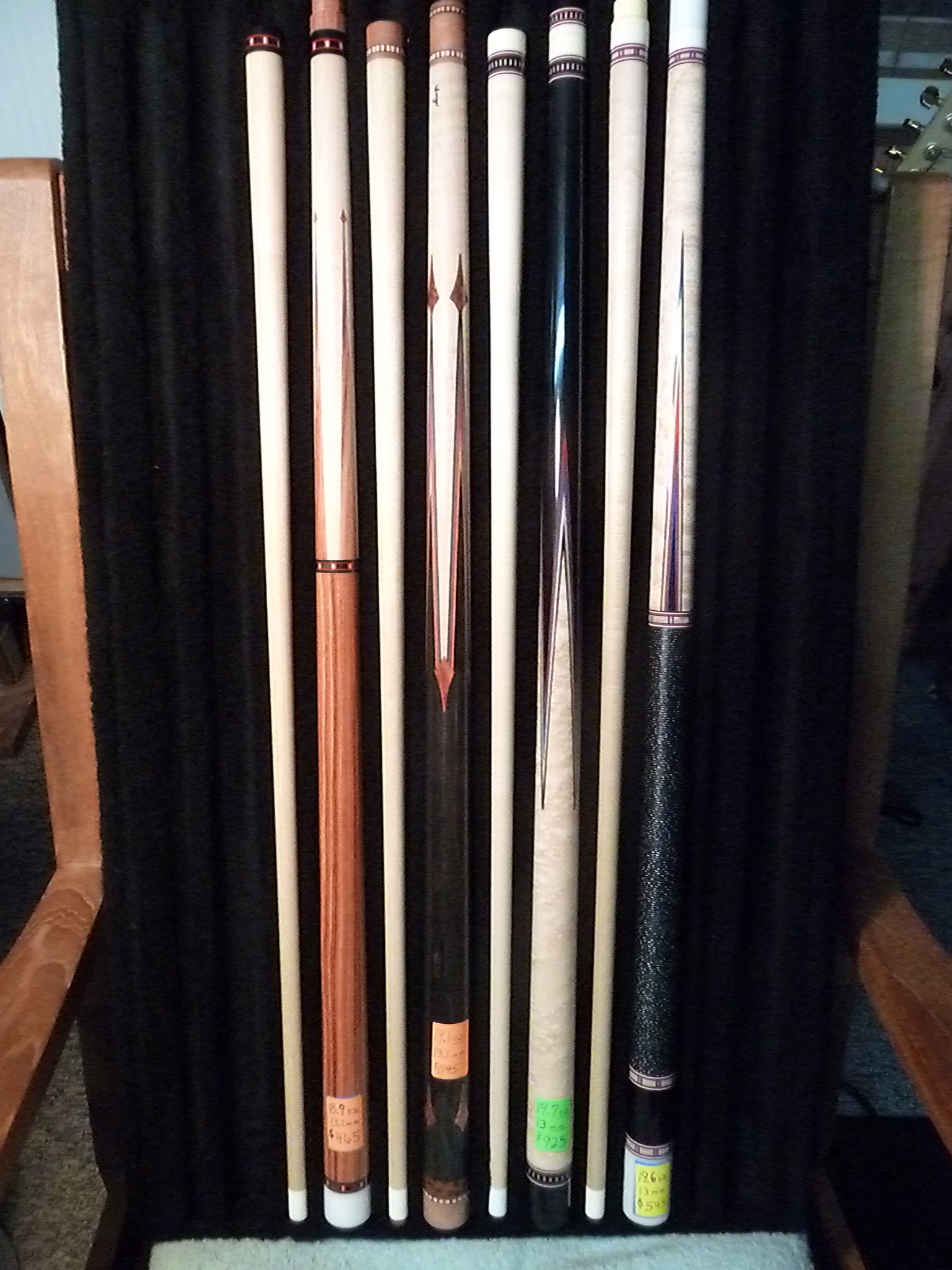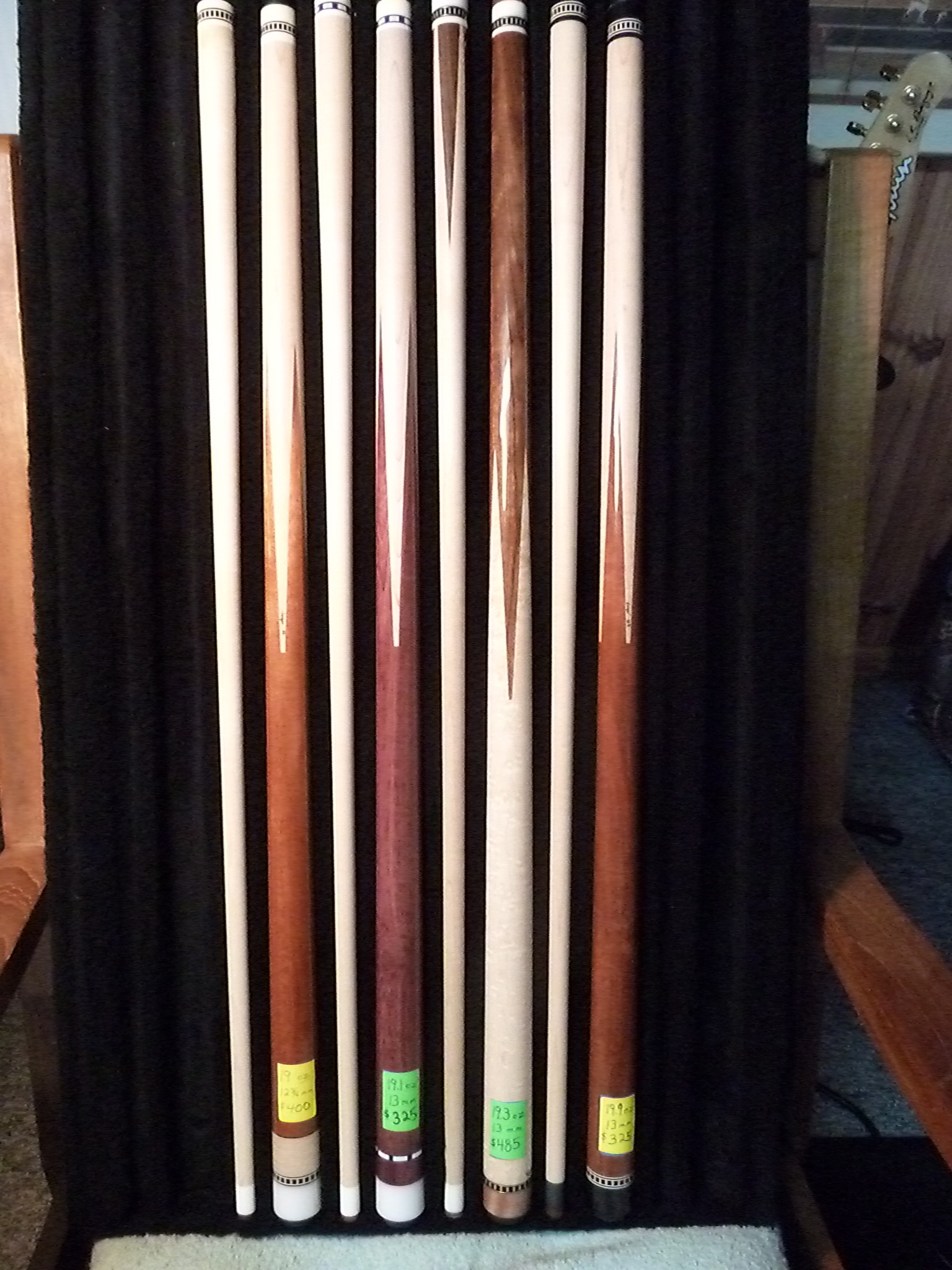 bustya
EI Custom Pool Cues For Sale
EI Custom Pool Cues For Sale
Title: EI Custom Pool Cues For Sale
Author: bustya (Eric Iorgov)
Published: 7/5/2011 12:01:31 PM