DZ Custom Cue For Sale
---
7/19/2007 6:12:41 PM
DZ Custom Cue For Sale
I hate to do this, but I gotta let go of one of my prized possessions.
A purpleheart "merry widow" DZ custom cue.
It just doesn't get used, and that's just a waste of a gorgeous custom cue. Not to mention I need the money to finish paying for a cue I am having built for me.
It is a very nice custom cue if you like purpleheart like I do, AND its got a black leather wrap! The weight is just under 20oz, and its really a nice stiff playing cue! It comes with 1 shaft with a medium Moori tip on it. This cue is perfectly straight!
I'm asking $400 shipped USPS Priority. It has an Elforyn joint, which is why it has the "swirls" in the material. This cue was just built this year!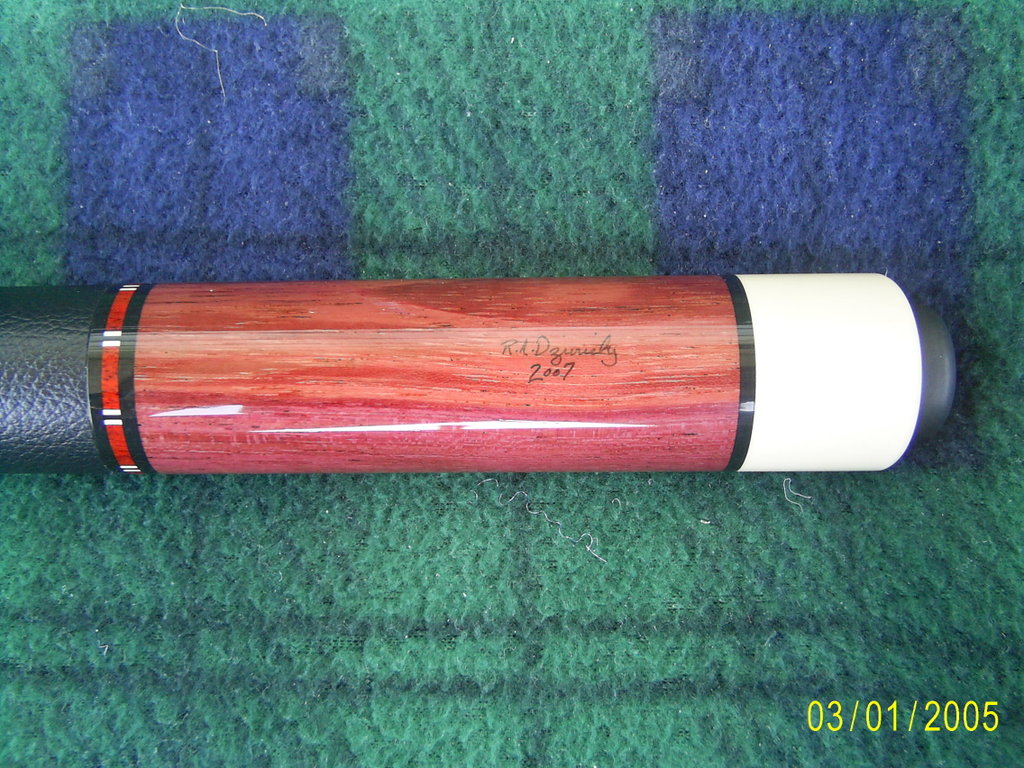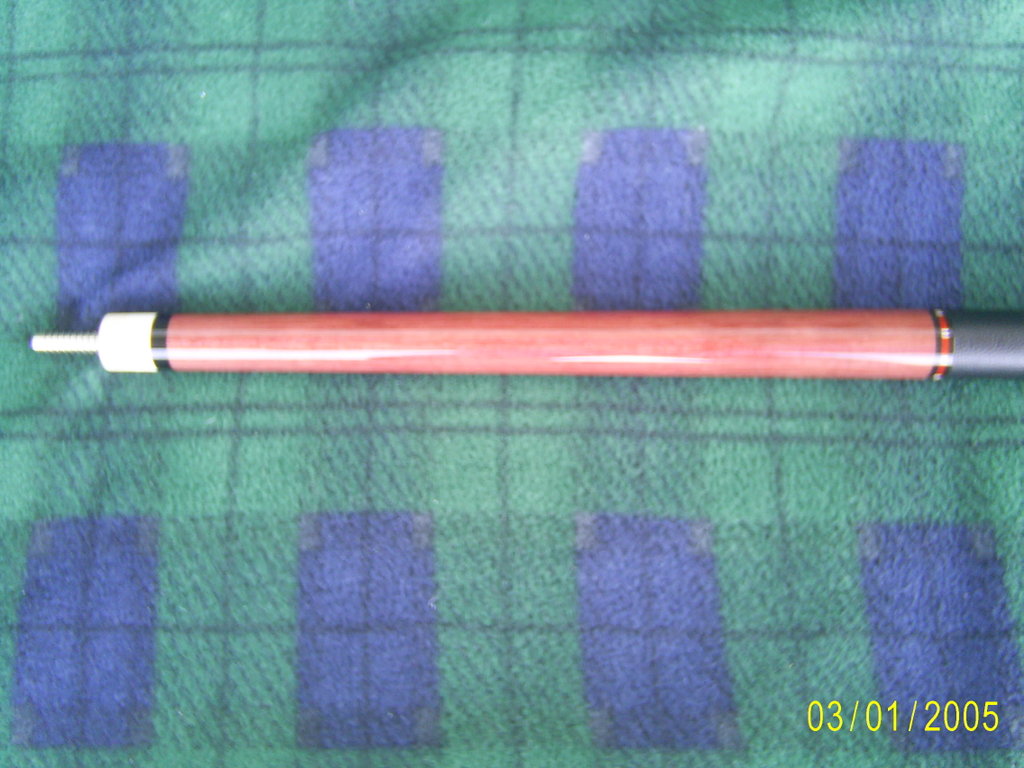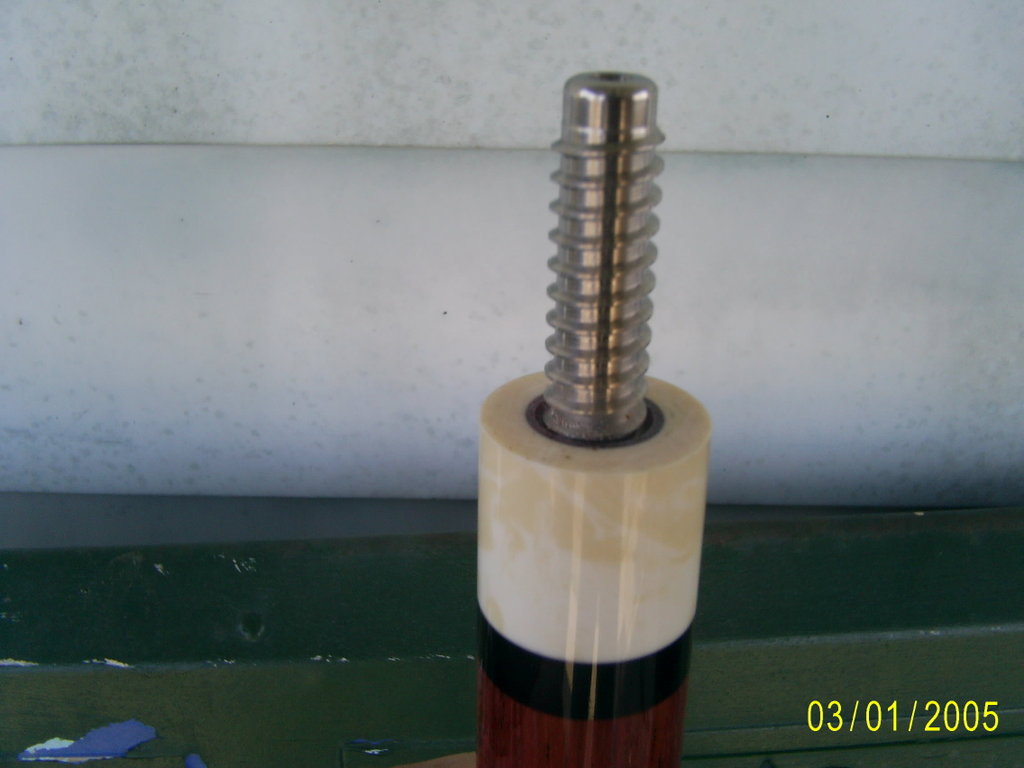 The joint pin is a modified 3/8 x 10 pin that Bob DZ has switched to recently. You'll get a lot of "feel" from this cue!

jeffduke
DZ Custom Cue For Sale
Replies & Comments
---
jeffduke on 8/11/2007 8:31:39 AM

Again, no offers so I'm keeping it. You had a chance to own a great DZ custom pool cue cue guys!
DZ Custom Cue For Sale
Title: DZ Custom Cue For Sale
Author: jeffduke (Jeff Duke)
Published: 7/19/2007 6:12:41 PM