Al Bautista Butterfly Cue for Sale
---
10/7/2009 11:14:04 AM
Al Bautista Butterfly Cue for Sale
I am selling a pool cue made by AL Bautista. The cue is in brand new condition, and I have only just test hit with it.
My asking price is $390 (was $500). Shipping cost not yet included. I can ship this cue anywhere in the world.
If anyone is interested just let me know.
The reason I am selling the pool cue is that I need money for supplies and food because our area was hit by typhoon "ONDOY"
Specs:
Shaft - Maple, 12.75 mm tapered (tight grained - A grade) 1a1 shaft (low deflection - solid Hit)
Tip - pressed elkmaster tip
Ferrule - PVC (1.75 cm)
Joint collar and butt cap - Black linen phenolic
Rings: SW style
Joint - 3/8 x 11(brass) RADIAL
Forearm - Birdseye Maple
Points - Tulip wood
Veneer - Green / Orange
Butt - Birdseye Maple
Handle - Pressed Irish Linen Wrap
Height: 59"
Weight: 19 oz
The pool cue comes with a free 1x1 hard pool cue case!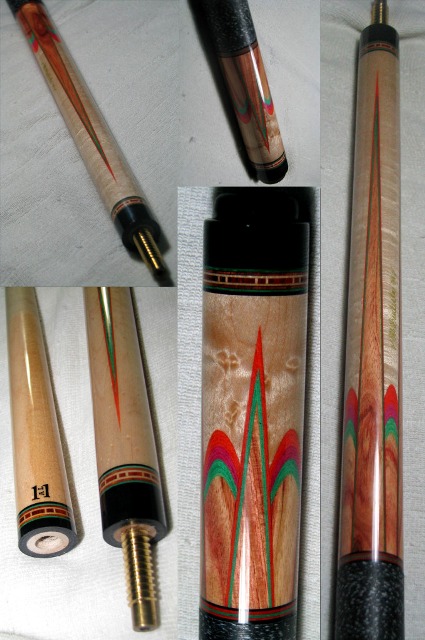 An error occurred on the server when processing the URL. Please contact the system administrator. If you are the system administrator please click
here
to find out more about this error.