Valuing Some Used Pool Cues
---
4/2/2016 3:32:55 PM
Valuing Some Used Pool Cues
I'm selling a pool table I inherited and I'm trying to identify the value of 4 of the cues. From what I can tell 2 of the cues are "players" cues that retail for ~$110.
I'm not sure the value of the other 2 though. One of them has "COMPETITION" written on it and then the one with brass joint doesn't have anything written on it anywhere.
Picture of all 4 cues: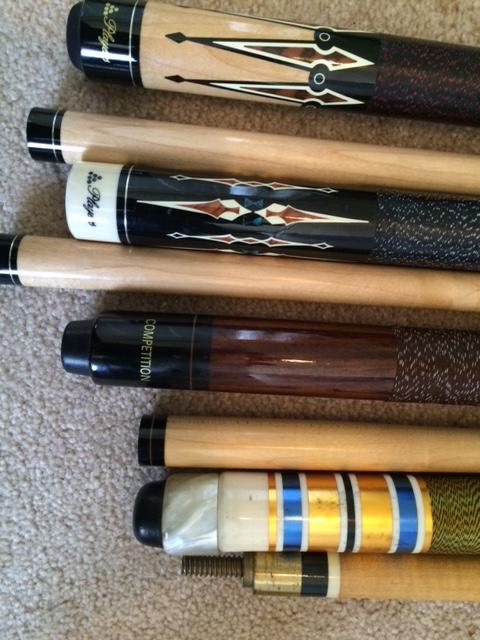 Thanks for any help or advice you can give.
mslag
Valuing Some Used Pool Cues
Replies & Comments
---
Mark Bellamy on 9/21/2017 11:12:15 PM

What would you take for the last one? I pay cash or PayPal.
Valuing Some Used Pool Cues
Title: Valuing Some Used Pool Cues
Author: mslag
Published: 4/2/2016 3:32:55 PM