Meucci Originals cue MO-6
---
10/1/2008 6:32:26 PM
Meucci Originals cue MO-6
This is my Meucci Originals MO-6 cue from the first brochure. It is the sixth one on the Meucci Originals 1970's flyer! In 1970 it was 150 dollars new. I am not certain on price now.
I am looking to sell it eventually and I am just looking for any information or comments. Any comments on this Meucci Originals cue stick will be valued.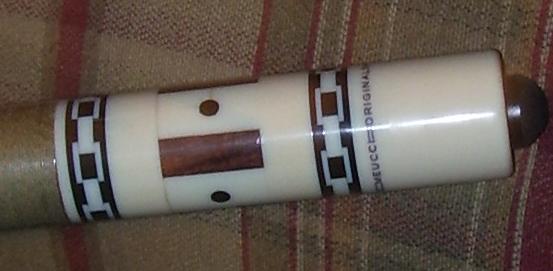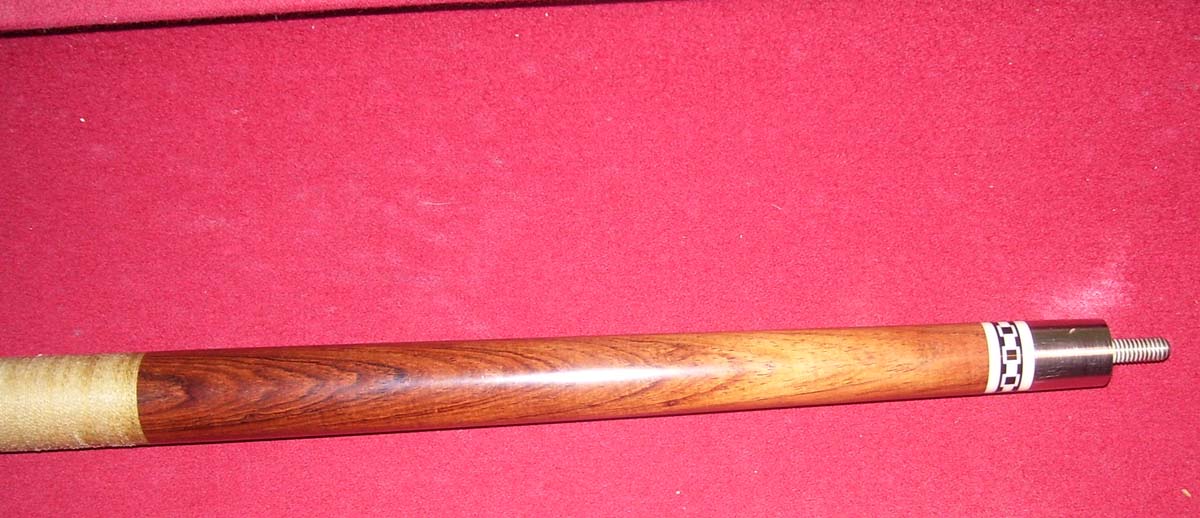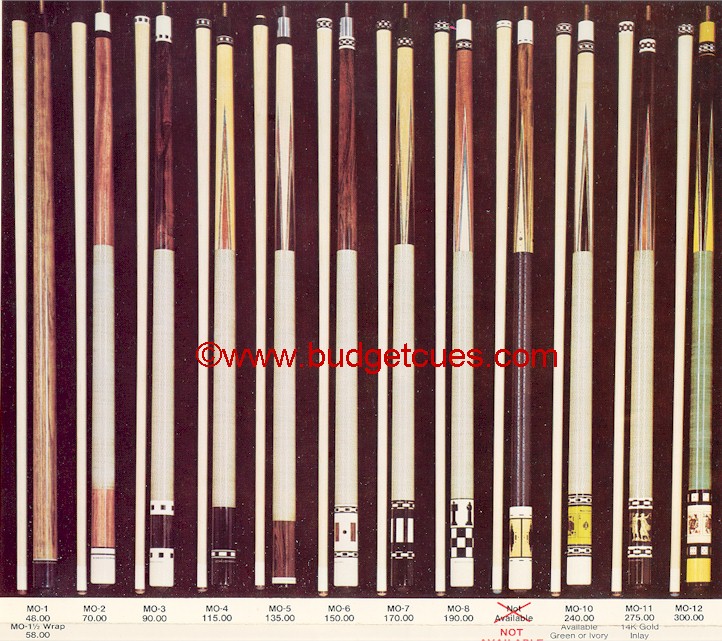 iambrandi
Meucci Originals cue MO-6
Replies & Comments
---
guest on 11/4/2008 12:22:04 PM

I purchased a meucci cue on e-bay and sent it to the factory for reconditioning. I was told that it looked like a MO-6, but the butt does not have a dot between the rectangular inserts.The repairman has been at he factory for at least 25 years.

The cue is great and plays well. I get lot's of comments about it.

CALVIN CHAMBERS on 9/8/2012 8:19:09 PM

Do you still have this Meucci MO-6 cue? Is it for sale?
Meucci Originals cue MO-6
Title: Meucci Originals cue MO-6
Author: iambrandi
Published: 10/1/2008 6:32:26 PM