Straighten a McDermott Pool Cue Shaft
---
11/8/2011 6:25:20 PM
Straighten a McDermott Pool Cue Shaft
Ive had thtis cue for over 20 years, I last used it 7 or 8 years ago and put it away "I thought" correctly. I decided to join a League this winter and the shaft has what appears to be 2 slight bends in it. I looked into replacing it and not only is cost an issue ($220) I hate to separate this beautiful cue that has served me so well. Ive heard ideas of hanging and weighting it in a sauna and actually trying to counter the bends by hands (dont think so).
Any suggestions or Ideas?
Are there any manufactures of quality shafts that are compatible that I can use, as Im not able to spend the 200+ but still love the cue?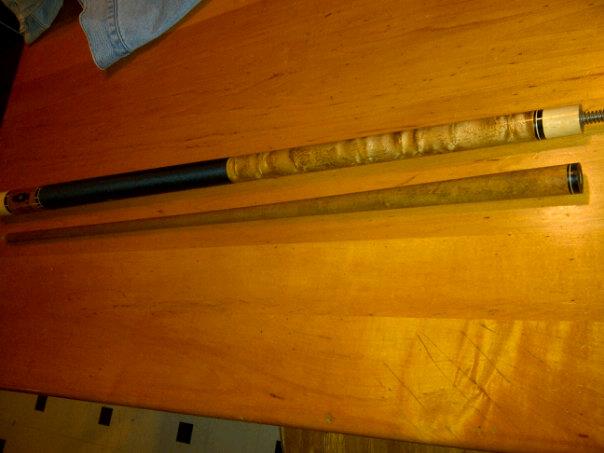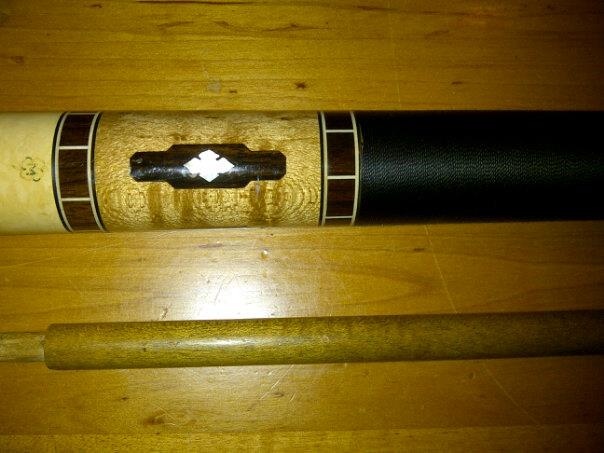 schaan
Straighten a McDermott Pool Cue Shaft
Replies & Comments
---
Fenwick on 11/15/2011 7:35:43 AM

That looks like a McDermot cue.

McDermott Lifetime Warranty against warpage and defects McDermott's Lifetime Warranty applies only to the original purchaser/owner of the cue and must be purchased from an authorized McDermott dealer. McDermott Cue warrants its pool cues to be free of defects in material and workmanship, including warpage, for as long as the product is owned by the original purchaser/owner.

All warranty claims must include the complete cue and are subject to evaluation at our facility prior to approval. Products that do not qualify for the McDermott Lifetime Warranty can be serviced by McDermott for a fee. To obtain warranty service on a McDermott product, return the product to an authorized McDermott dealer or directly to McDermott along with a copy of your original sales receipt

mcdermottcue.com/mcdermott_pool_cue_warranty.php

schaan on 11/15/2011 1:49:28 PM

Was a gift in the late 80's and she didnt give me the receipt, But I will send it to them before I try anything myself. Thank You. Determined it is a C5 with a little Research.
Straighten a McDermott Pool Cue Shaft
Title: Straighten a McDermott Pool Cue Shaft
Author: schaan (Schaan Donaldson)
Published: 11/8/2011 6:25:20 PM