Unknown Vintage Pool Cue
---
6/17/2014 12:09:26 PM
Unknown Vintage Pool Cue
I just acquired this vintage pool cue in a trade.
All I know is that it was bought +/- 40 yrs ago by an ex-Marine in the Philippines.
I was told it was fairly costly, even back then.
Weight is 20.2 oz.,length is 57". 6 inlays(3 at both spots.) A very nice cue in good shape.
Ferrule is 3/4" x 12 or 12.5 mm. joint fits a Brunswick shaft, 5/16 x ?/
Shown is unusual 2-color linen wrap,dark wood M.O.P (?) inlay. Any clues to maker are appreciated.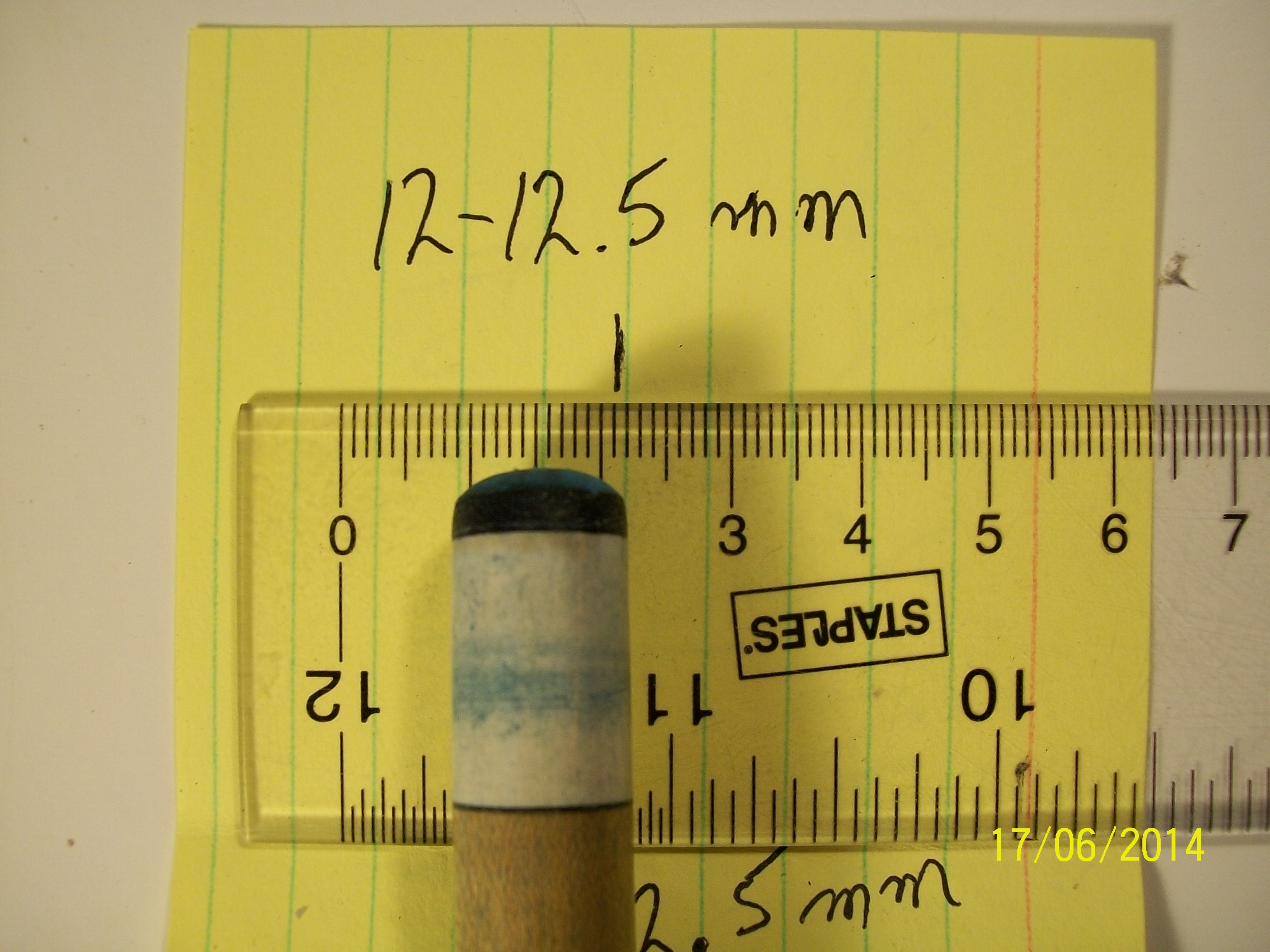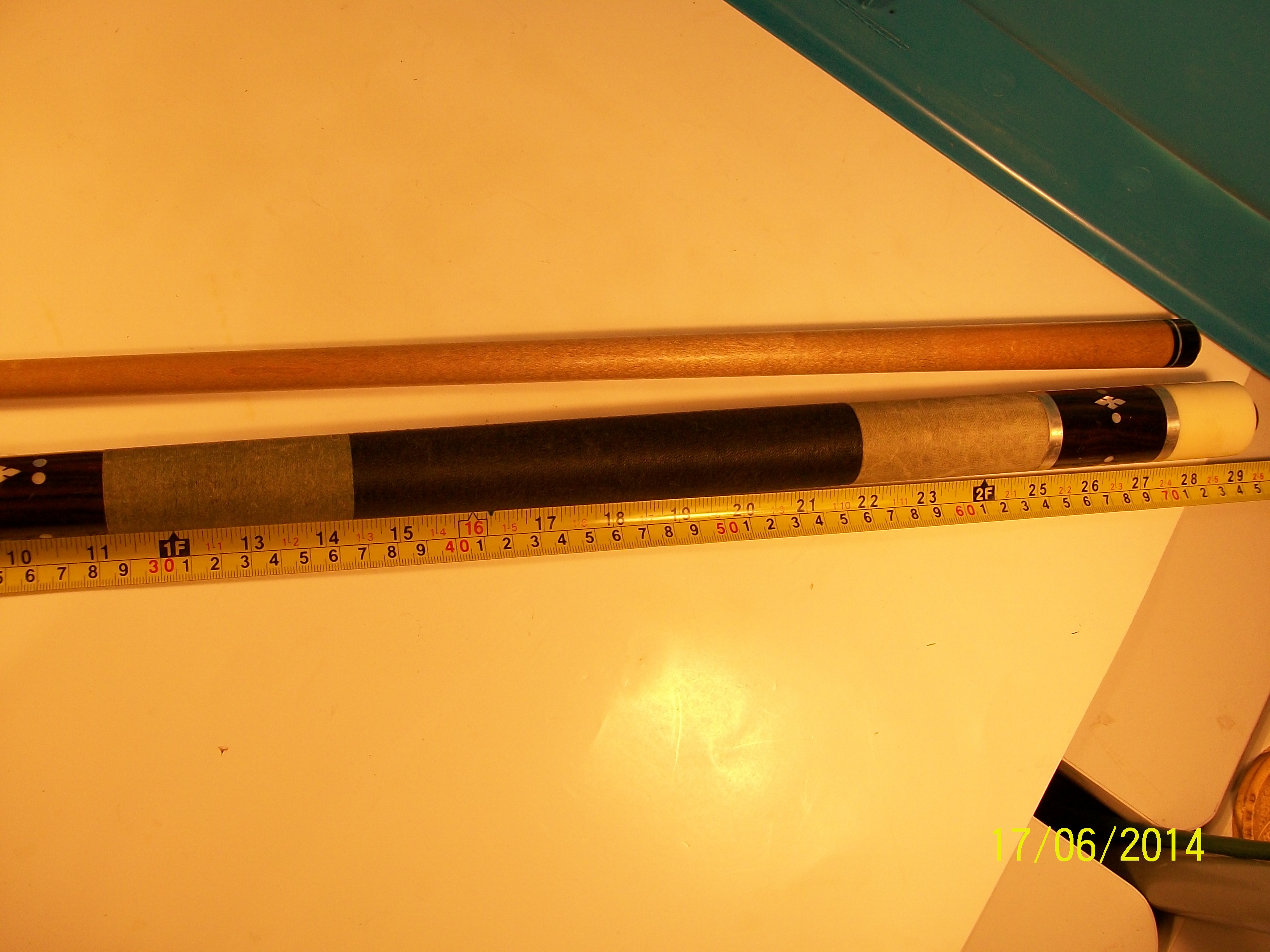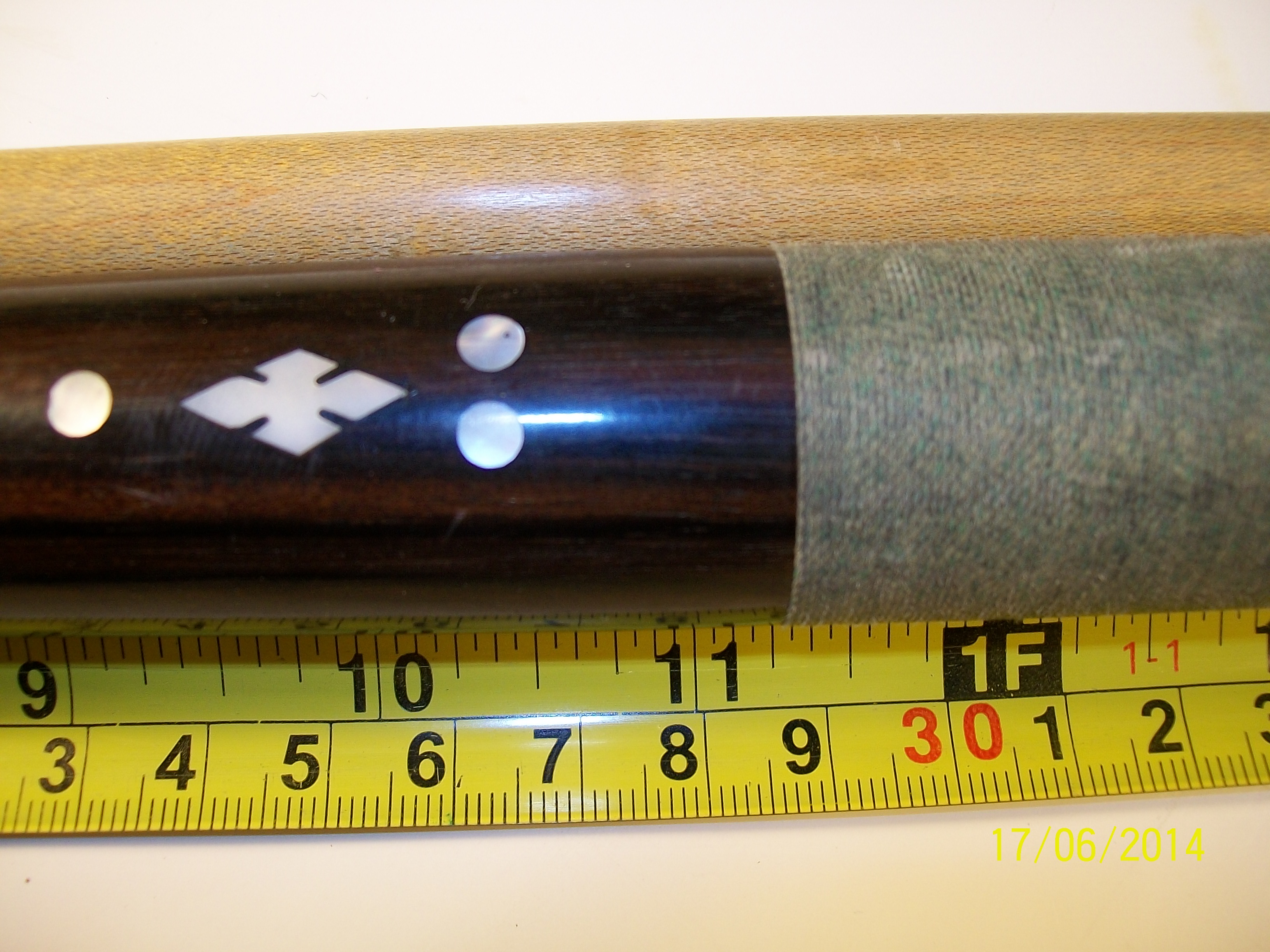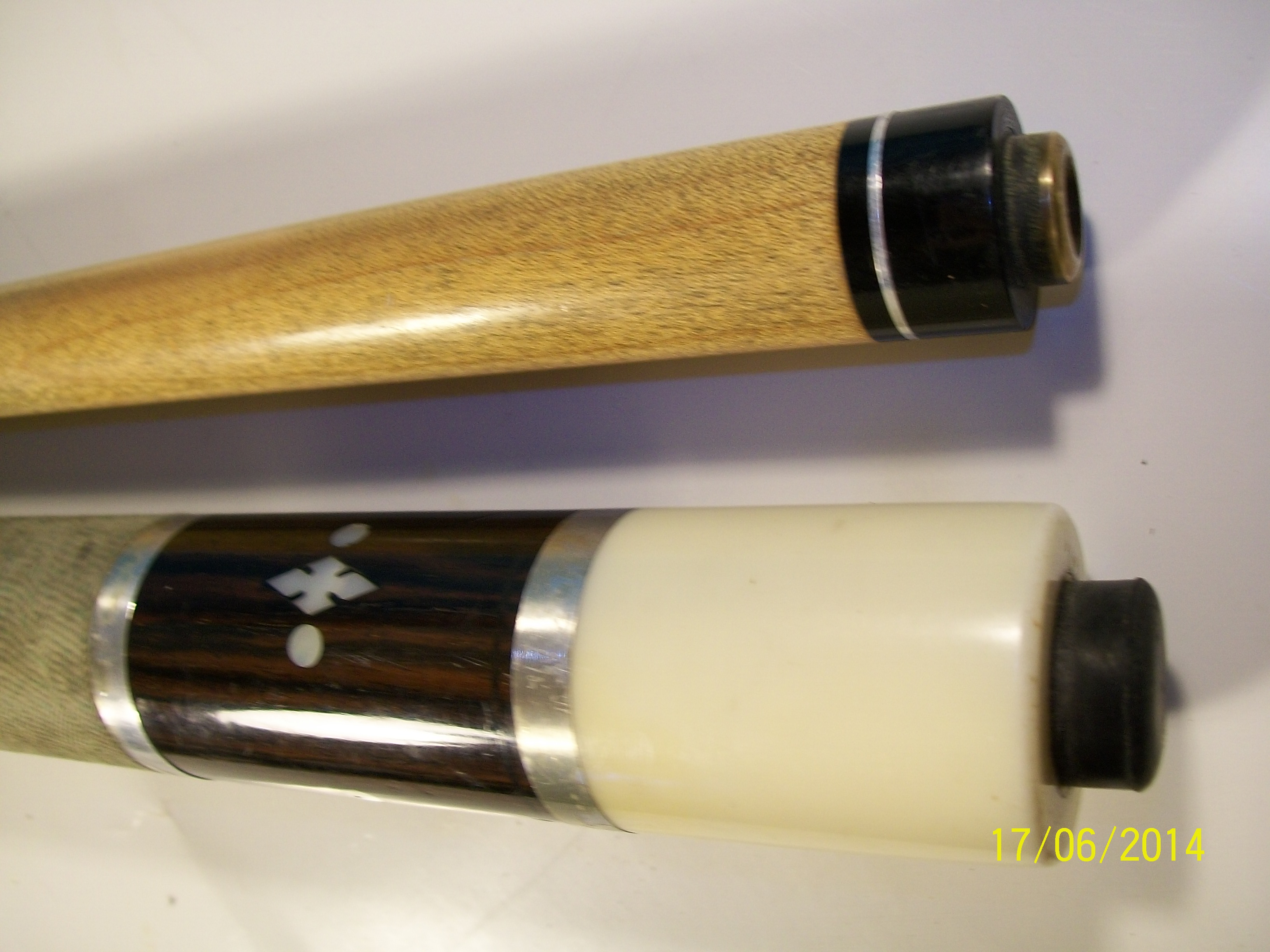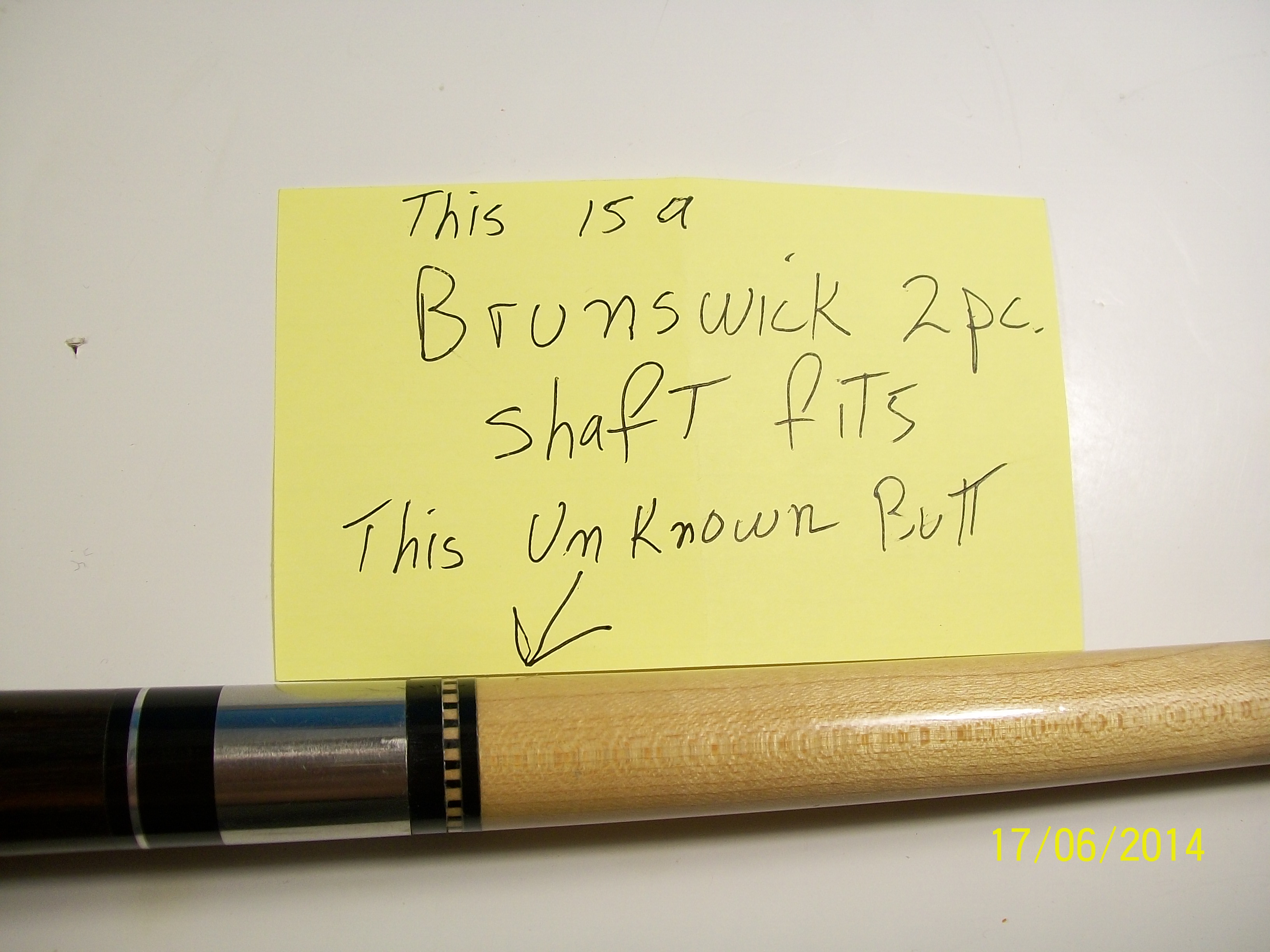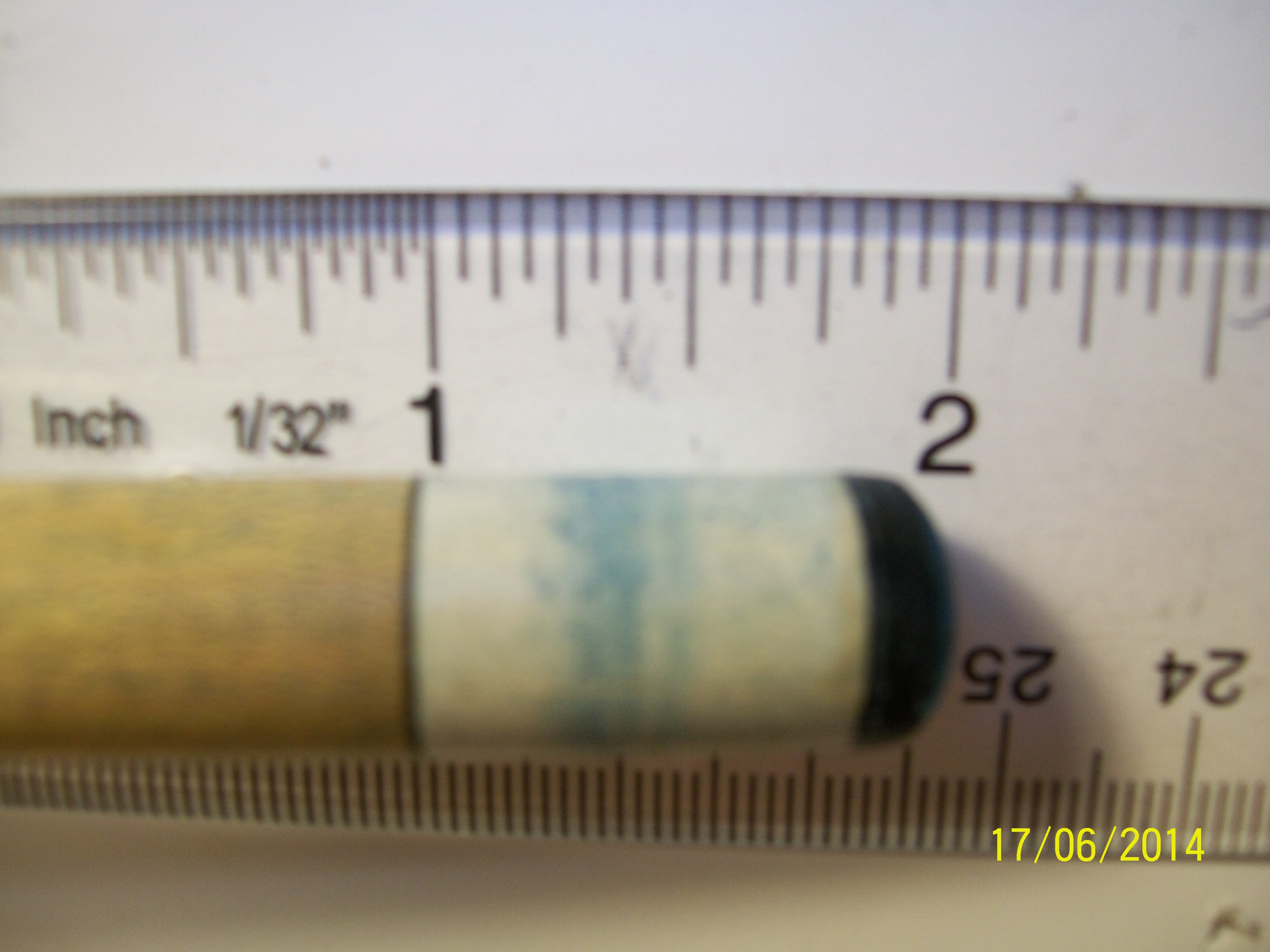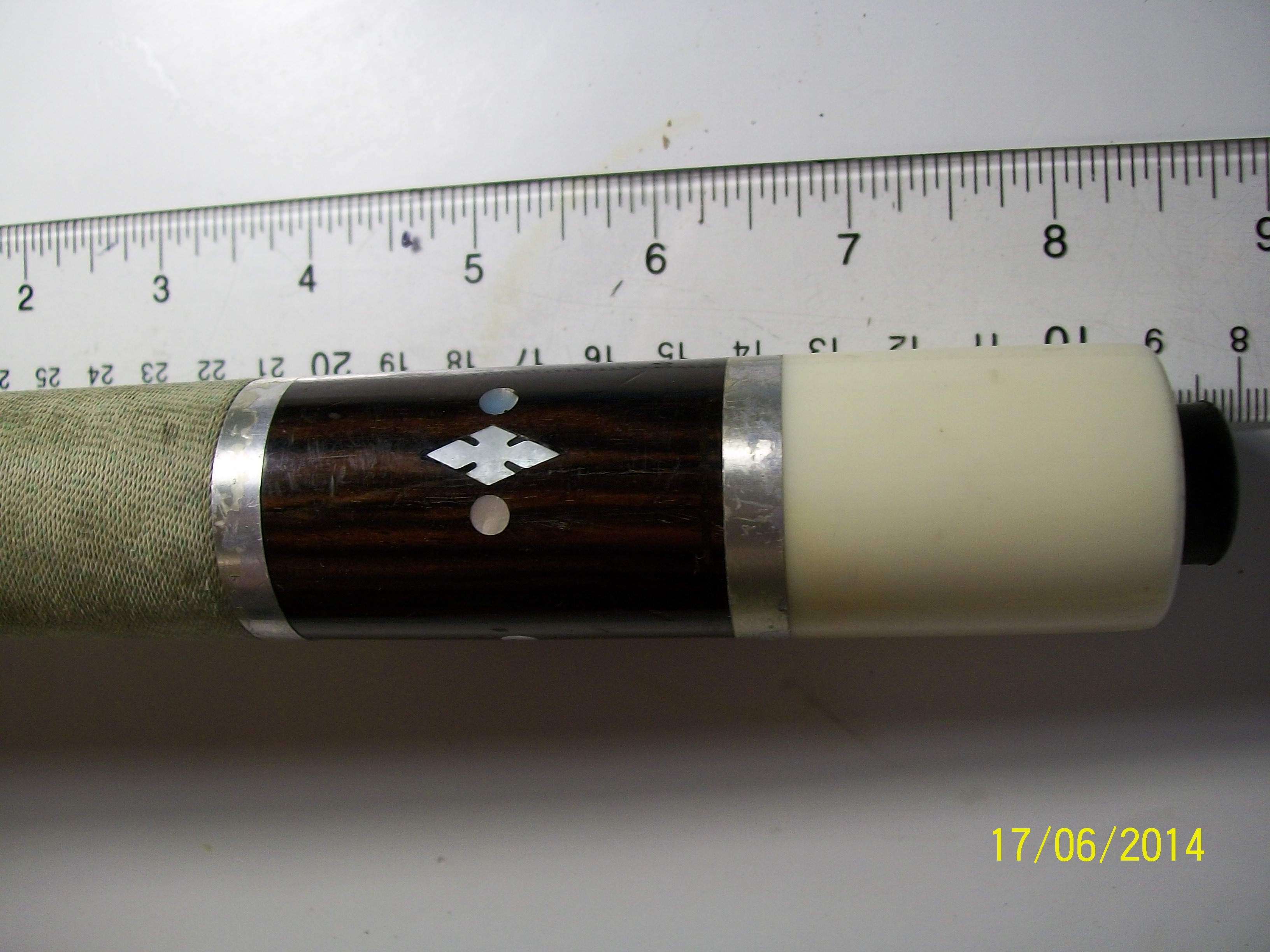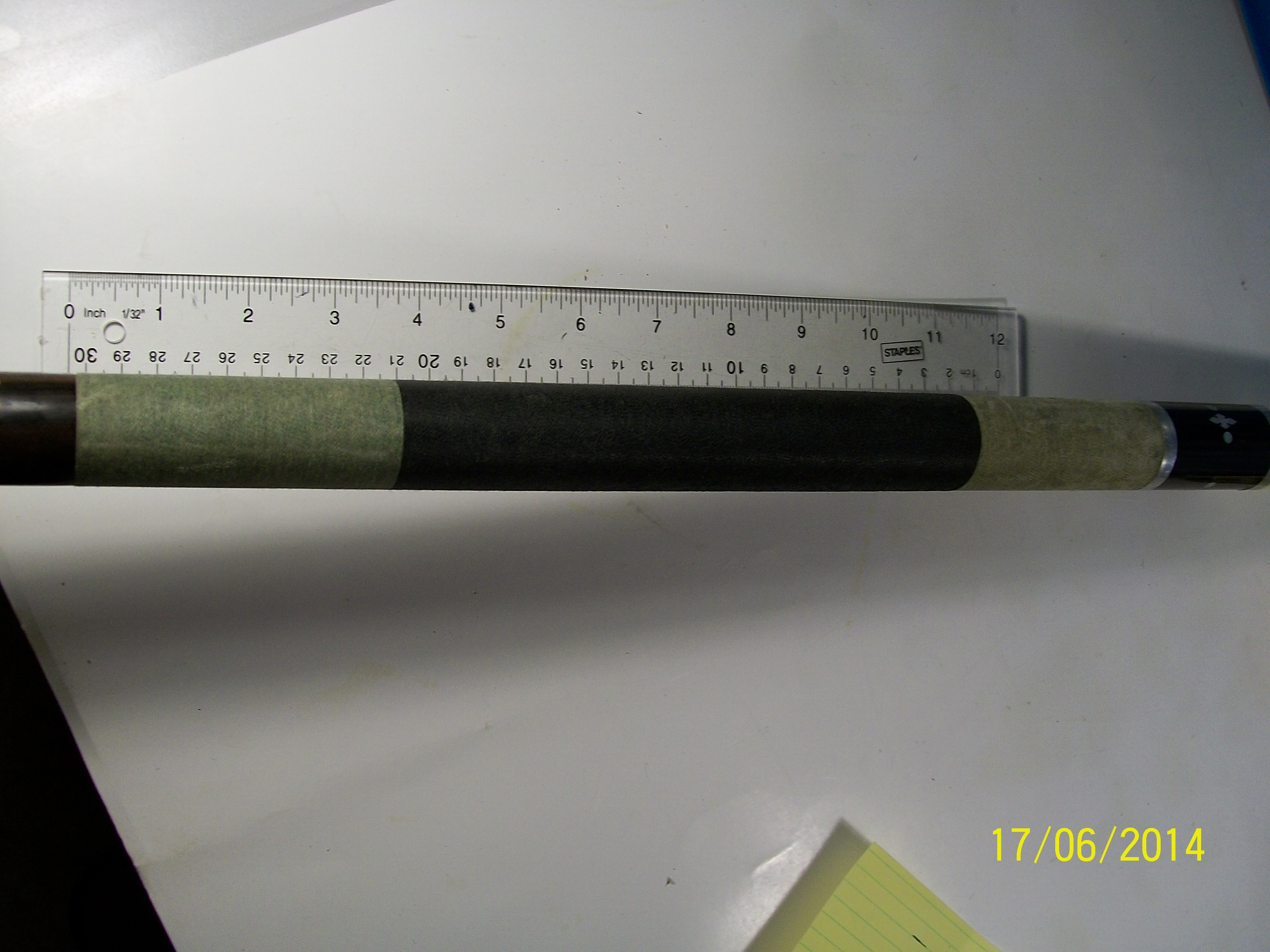 rustler73
Unknown Vintage Pool Cue
Replies & Comments
---
Unknown Vintage Pool Cue
Title: Unknown Vintage Pool Cue
Author: rustler73
Published: 6/17/2014 12:09:26 PM