Paper Stamps on Cue
---
8/31/2018 12:30:29 PM
Paper Stamps on Cue
I found a couple old pool cues today. They look to be vintage maybe antique. Wooden screw joints. Possibly real Ivory inlays and ferrules etc.
I couldn't find a maker on either. But both had these paper stamps with ink handwriting on them near the upper joint. (They both have a butt joint as well)
Have you guys ever seen anything like this before? Is this the person it was made for possibly?
I think one of the names is "Weinberg"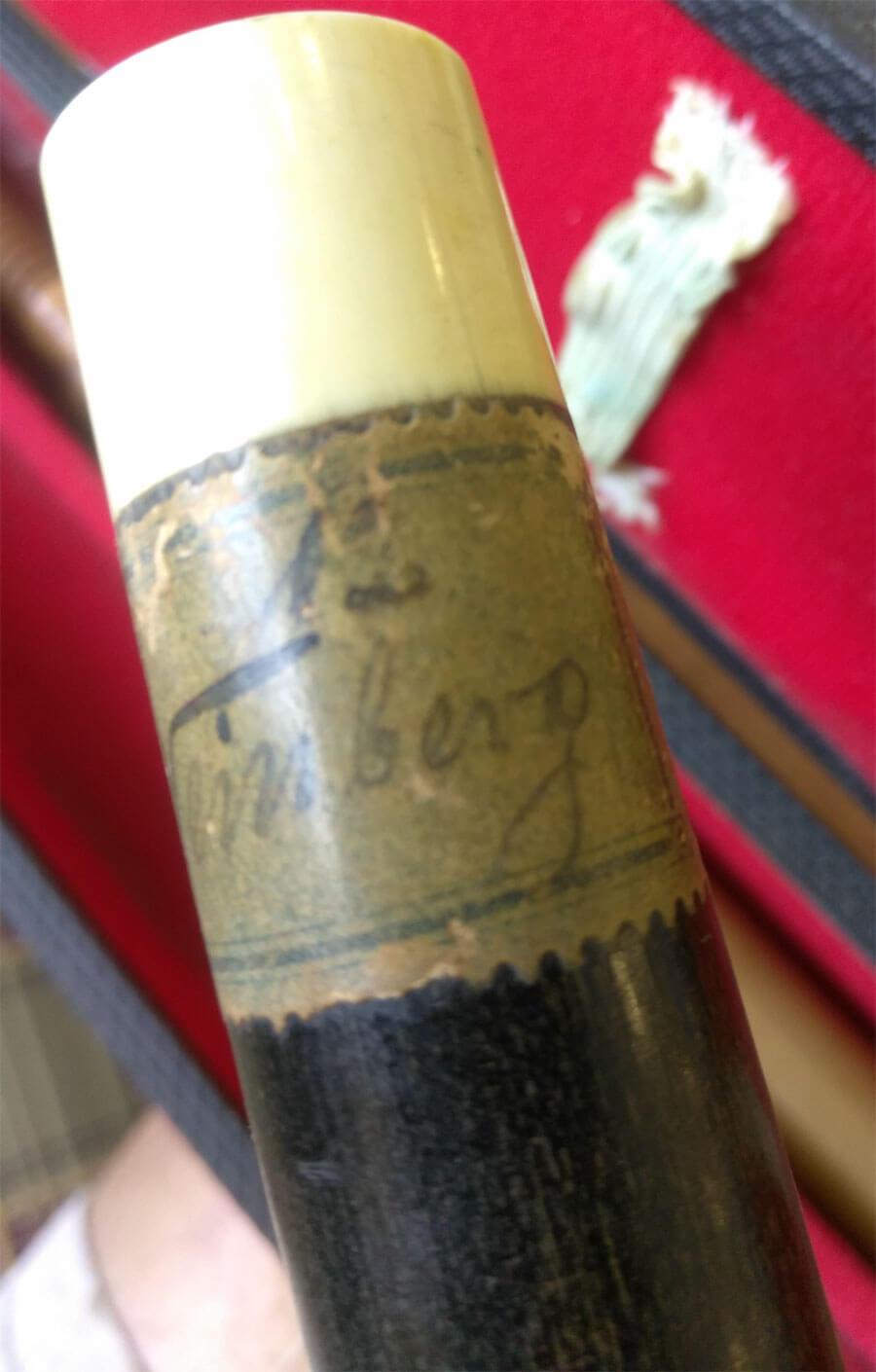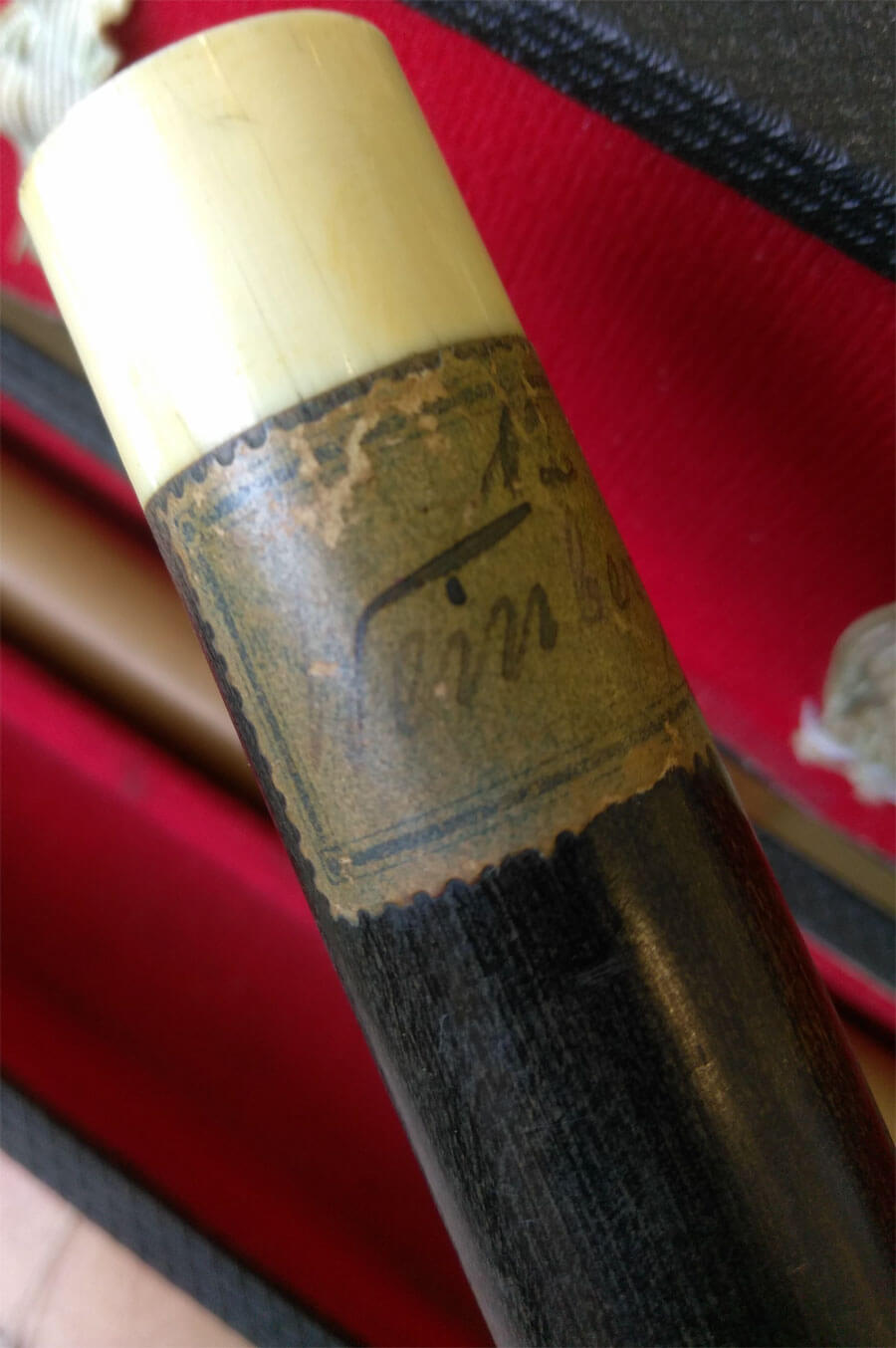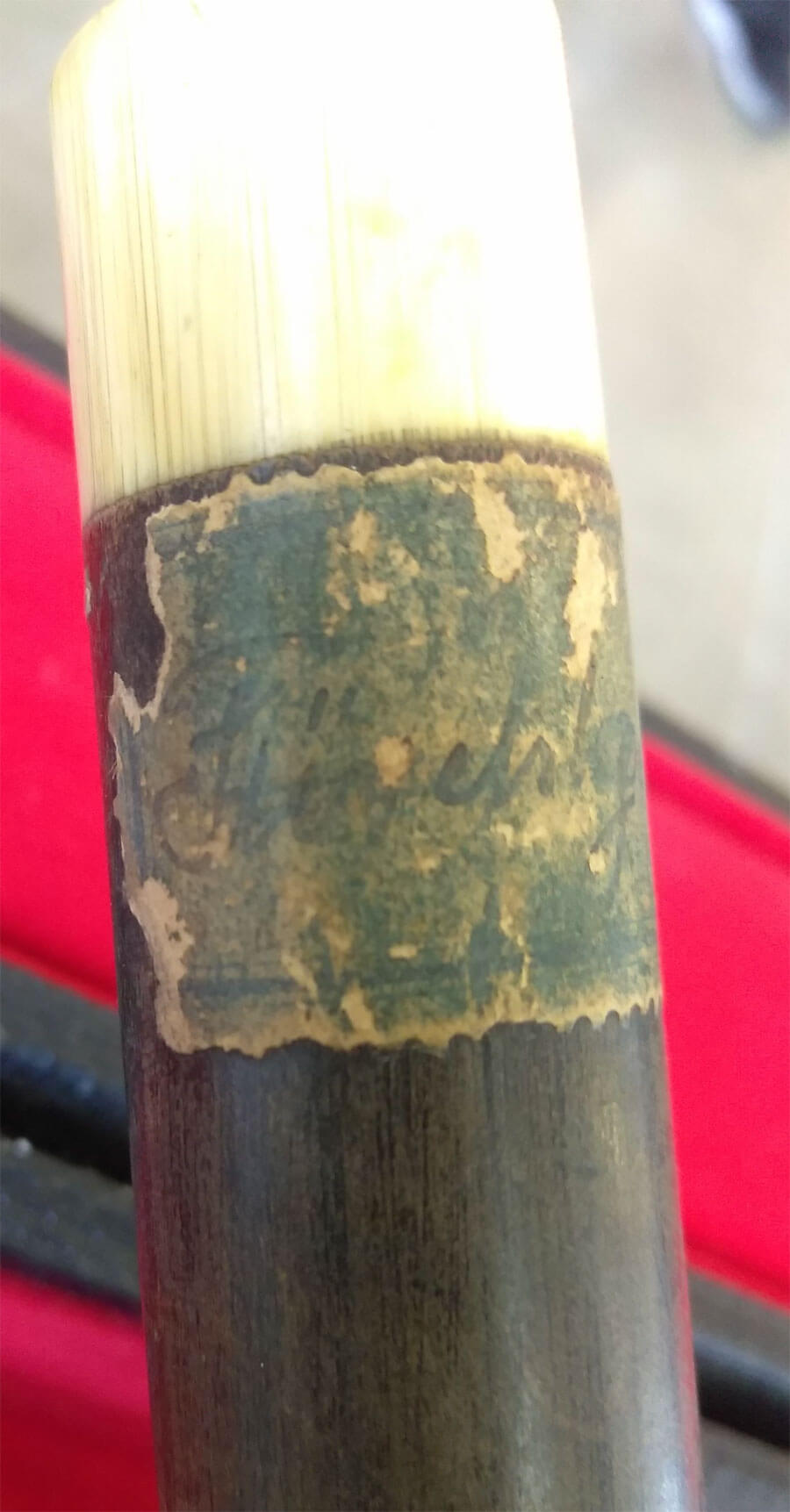 . I can't make it the others. Nor do I know who made these cues.
One was warped. The other I got together and now it's stuck but good. It won't tighten it loosen. (I knew I should've put be was on it first... Sigh)
Very nice stick though. I liked it. Good weight to it. Well balanced.
Anyway... My question is on the stamps. Any info..? TIA.
chase
Paper Stamps on Cue
Replies & Comments
---
Paper Stamps on Cue
Title: Paper Stamps on Cue
Author: chase
Published: 8/31/2018 12:30:29 PM