No-Name 6-Piece Cues
---
6/22/2013 3:43:24 PM
No-Name 6-Piece Cues
Hello,
I am seeking info on my two vintage cues, nearly identical, with no brand name. Each detaches into 6 pieces.
Each thick and thin piece detaches into 3 pieces.
Each cue has a metal manufacturer's plate but just about all of the embossed printing has worn off.
You can still make out "Superb Handcrafted" - "Imported Cues" - "Genuine Candadian Maple Shaft" "Preferred by Professionals" - "Take Apart Construction" "Solid Brass Xxxx Joint" "Hand Rubbed"
Can someone provide any info, as in how rare are these? what kind of value might they have?
I described them to a billiards shop, and I was told that they are likely not made in the USA. The guy thought they might be Dufferin, perhaps because of the Canadian maple, but I have no idea.
Thank you in advance.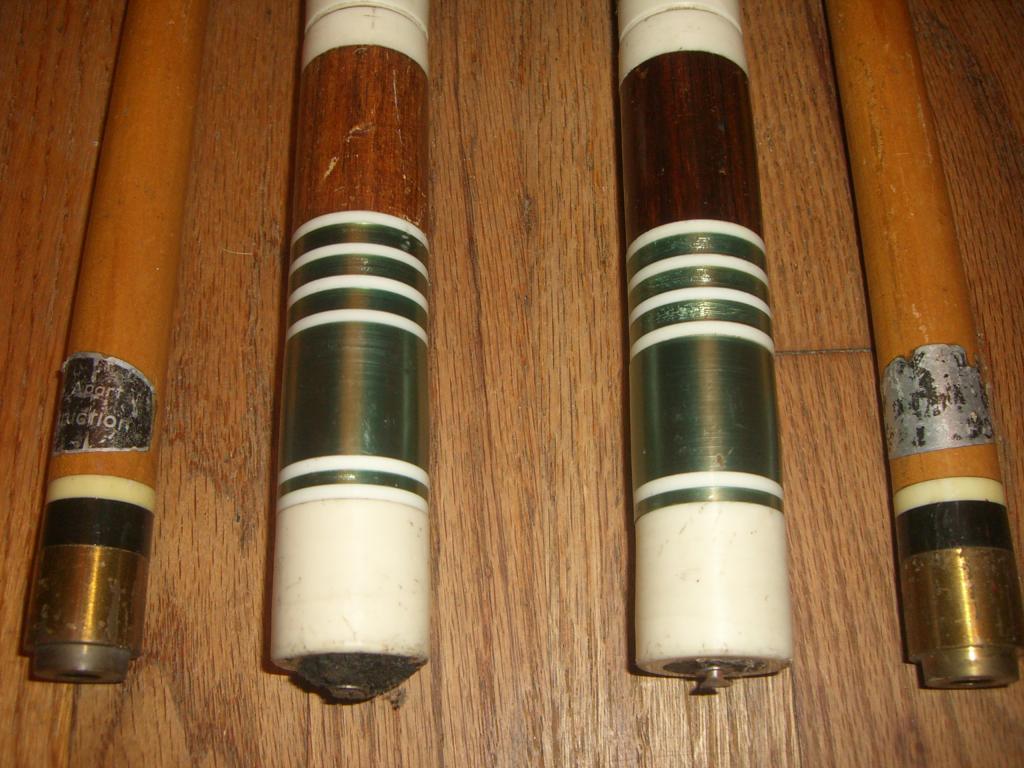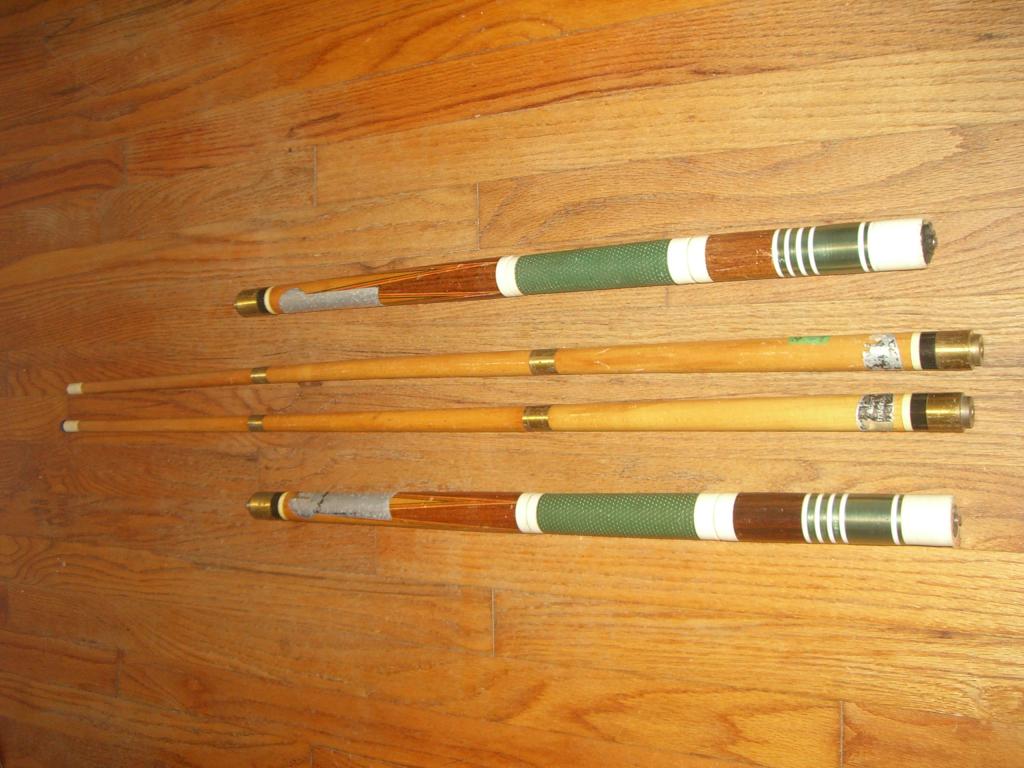 e32cc
No-Name 6-Piece Cues
No-Name 6-Piece Cues
Title: No-Name 6-Piece Cues
Author: e32cc (Charles Cozic)
Published: 6/22/2013 3:43:24 PM