Need help identifying a pool cue
---
7/25/2012 2:09:17 PM
Need help identifying a pool cue
A guy contacted me about trading pool cues, but he's not sure what the make or model of his pool cue is. He said he bought it from a guy that needed the money. I was hoping someone on here could identify the pool cue for me, so I know what kind of value it has.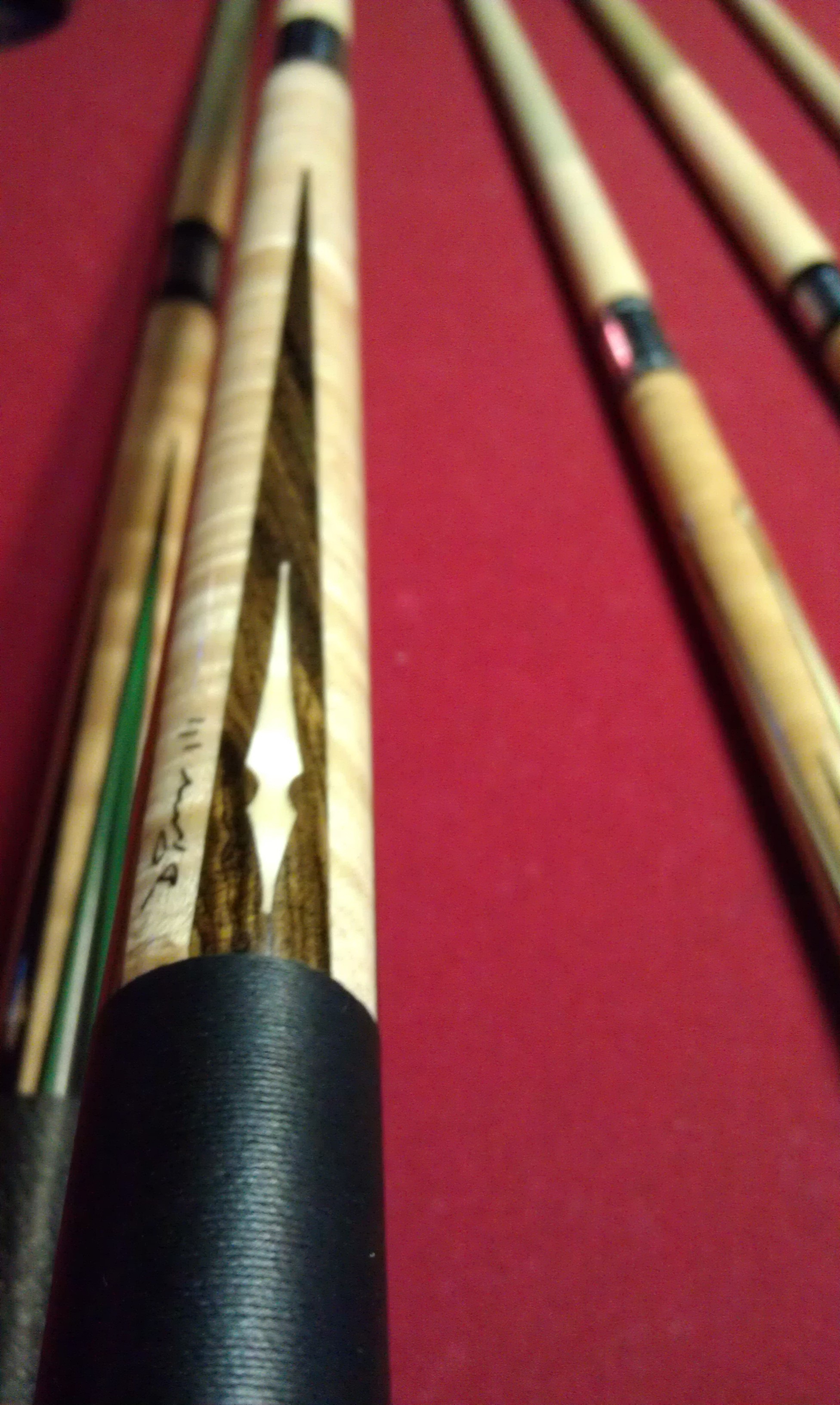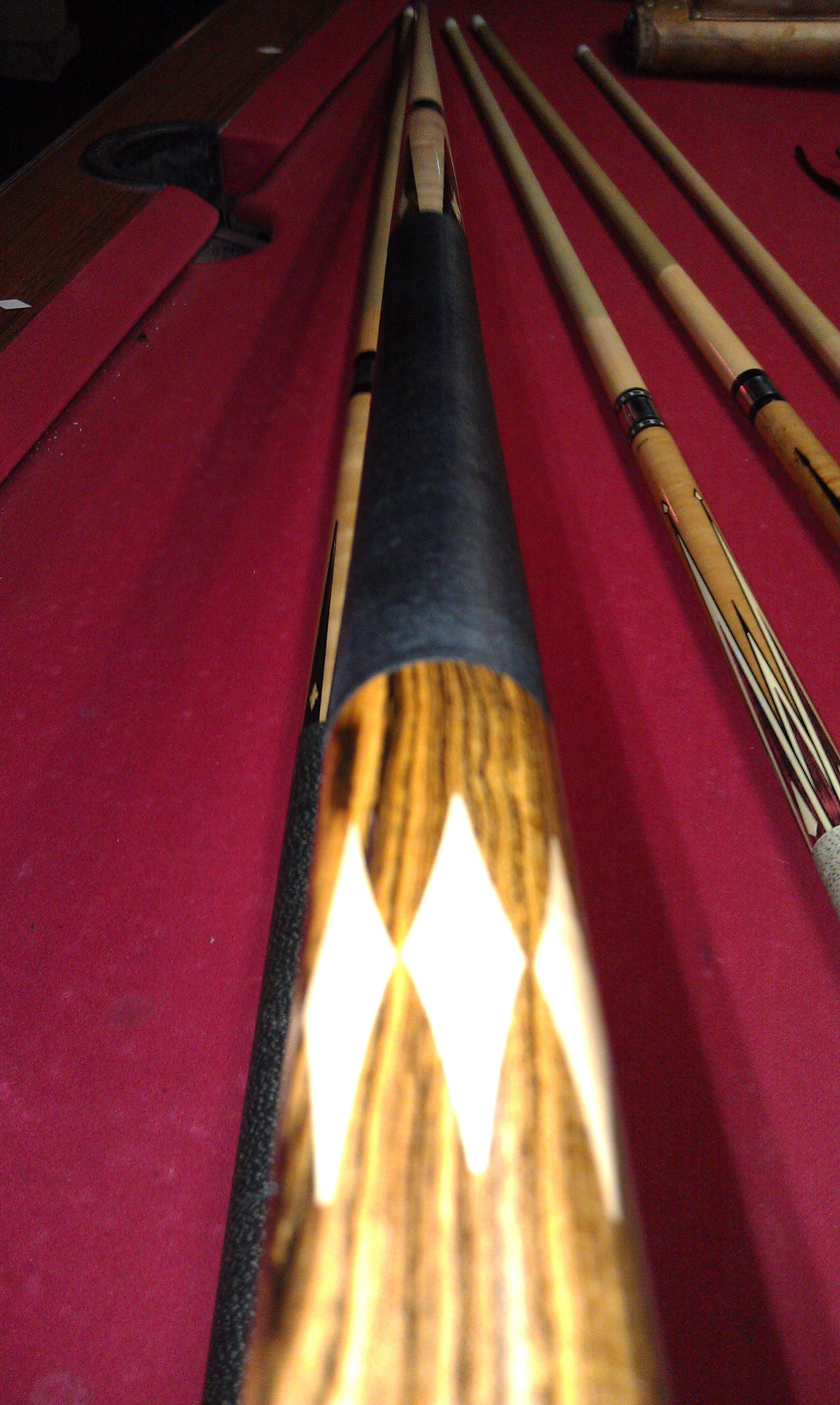 bkMFFL
Need help identifying a pool cue
Replies & Comments
---
BilliardsBill on 7/27/2012 6:00:30 PM

This is a Dale Perry cue.

They generally sell for somewhere between $120.00 and $150.00. You can find plenty of them for sale on eBay.

If this cue has a radial pin, it is one of Dale's "eBay cues" and that is what this one looks like. However, if it happens to have a Uniloc joint, it is one of his older pre-eBay cues which were of a much higher quality and would, accordingly, be worth much more.

Yours looks like an eBay cue to me, though.
Need help identifying a pool cue
Title: Need help identifying a pool cue
Author: bkMFFL
Published: 7/25/2012 2:09:17 PM