McDermott-Help me identify please
---
12/13/2012 11:24:17 PM
McDermott-Help me identify please
Hey there,
Can anyone identify the series/name of this cue?
It is a McDermott pool cue and has the logo but other than that I do not see any identifying marks. It is all light wood with plain black. It is wrapped with tan and black string.
Any ideas are much appreciated! I may want to sell it if I can figure it out otherwise just use it myself. Sorry the pics may not be the greatest.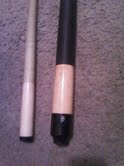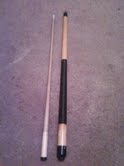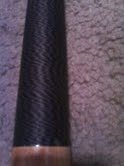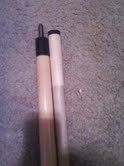 Cloudysky
McDermott-Help me identify please
Replies & Comments
---
Fenwick on 12/17/2012 8:25:36 AM
McDermott-Help me identify please
Title: McDermott-Help me identify please
Author: Cloudysky
Published: 12/13/2012 11:24:17 PM