Help Identifying This Pool Cue I Found
---
12/26/2014 8:08:45 AM
Help Identifying This Pool Cue I Found
I found this pool cue and was wondering if anyone could tell me what kind it is and if it has any value. Thanks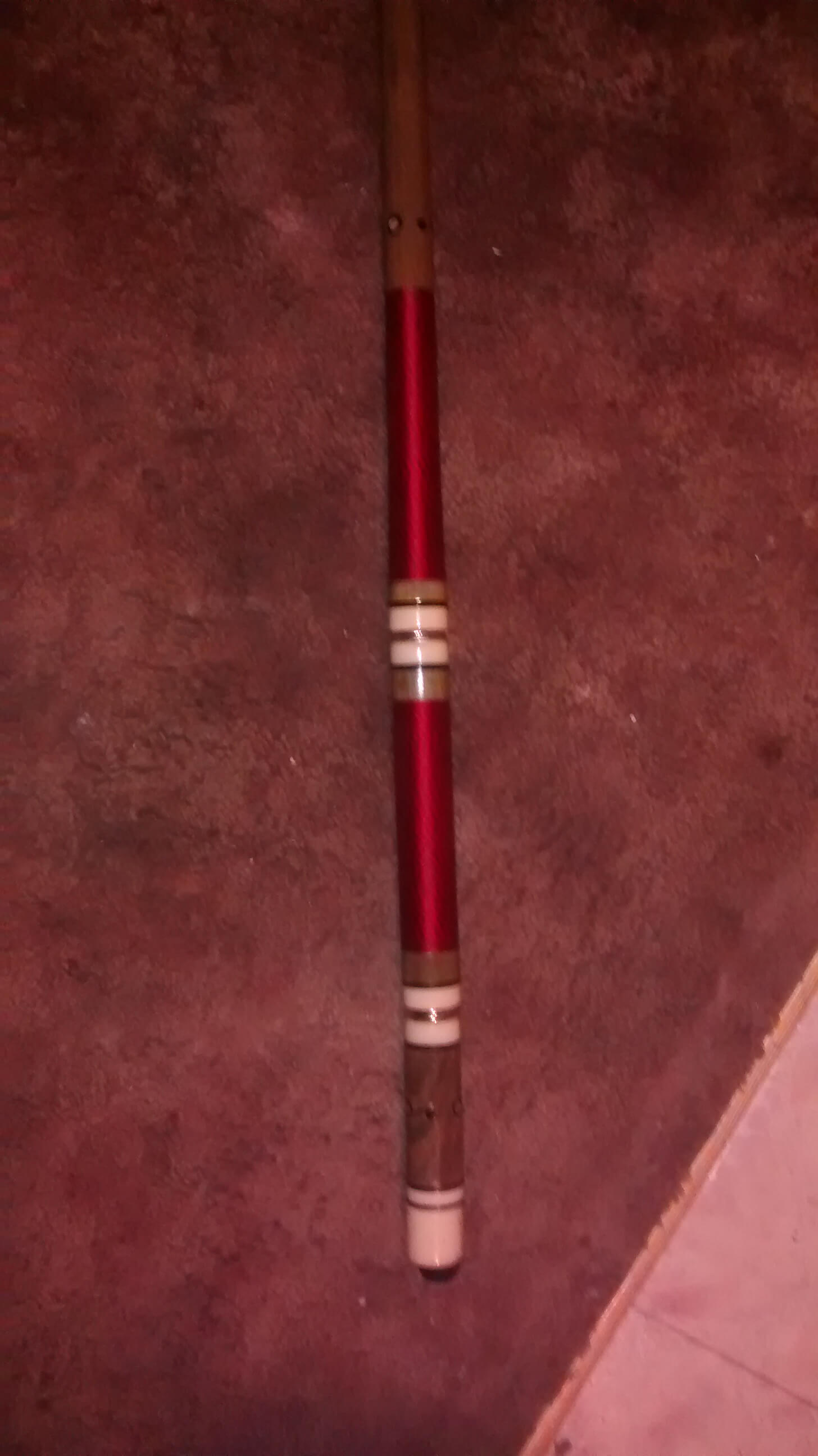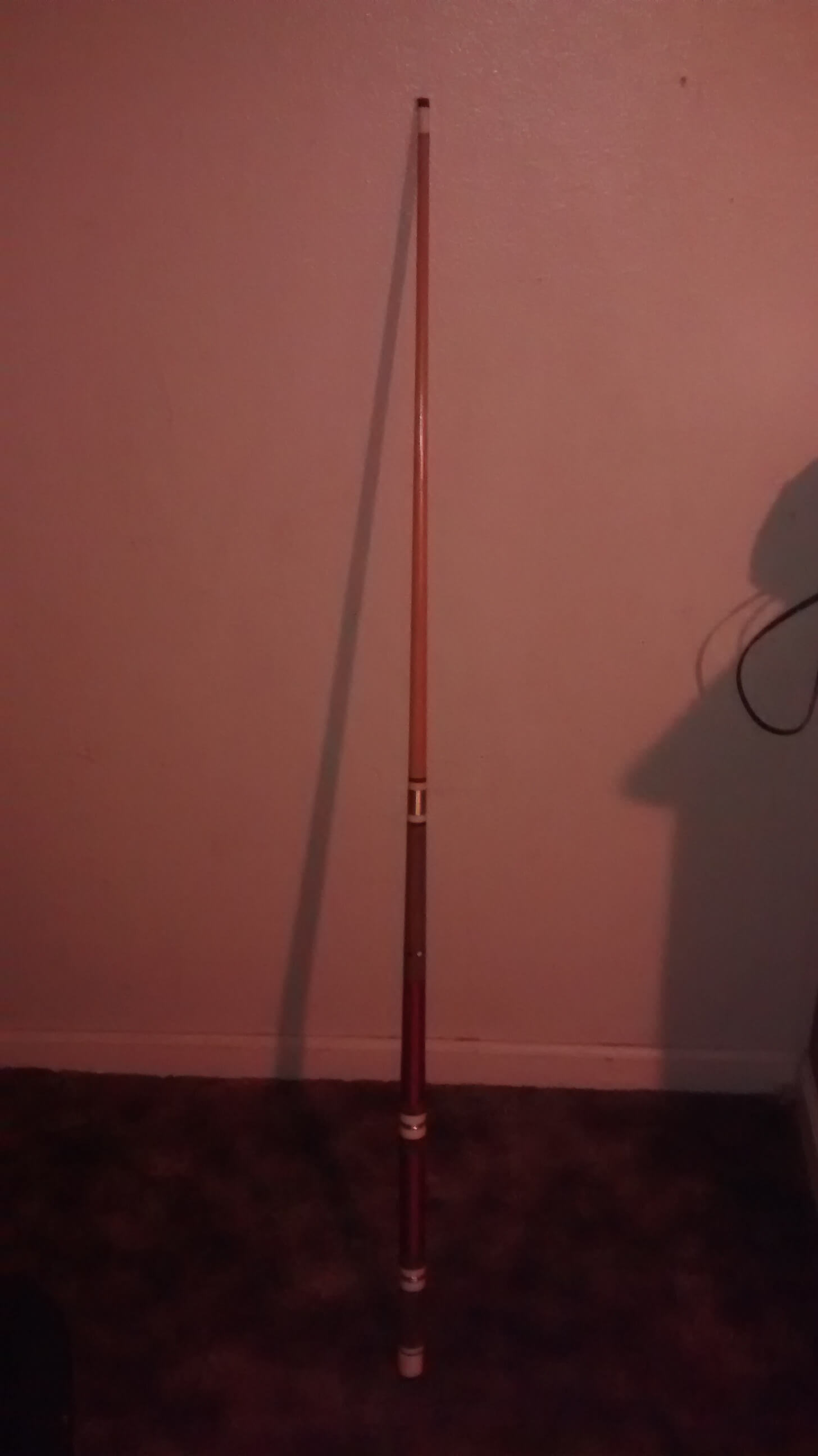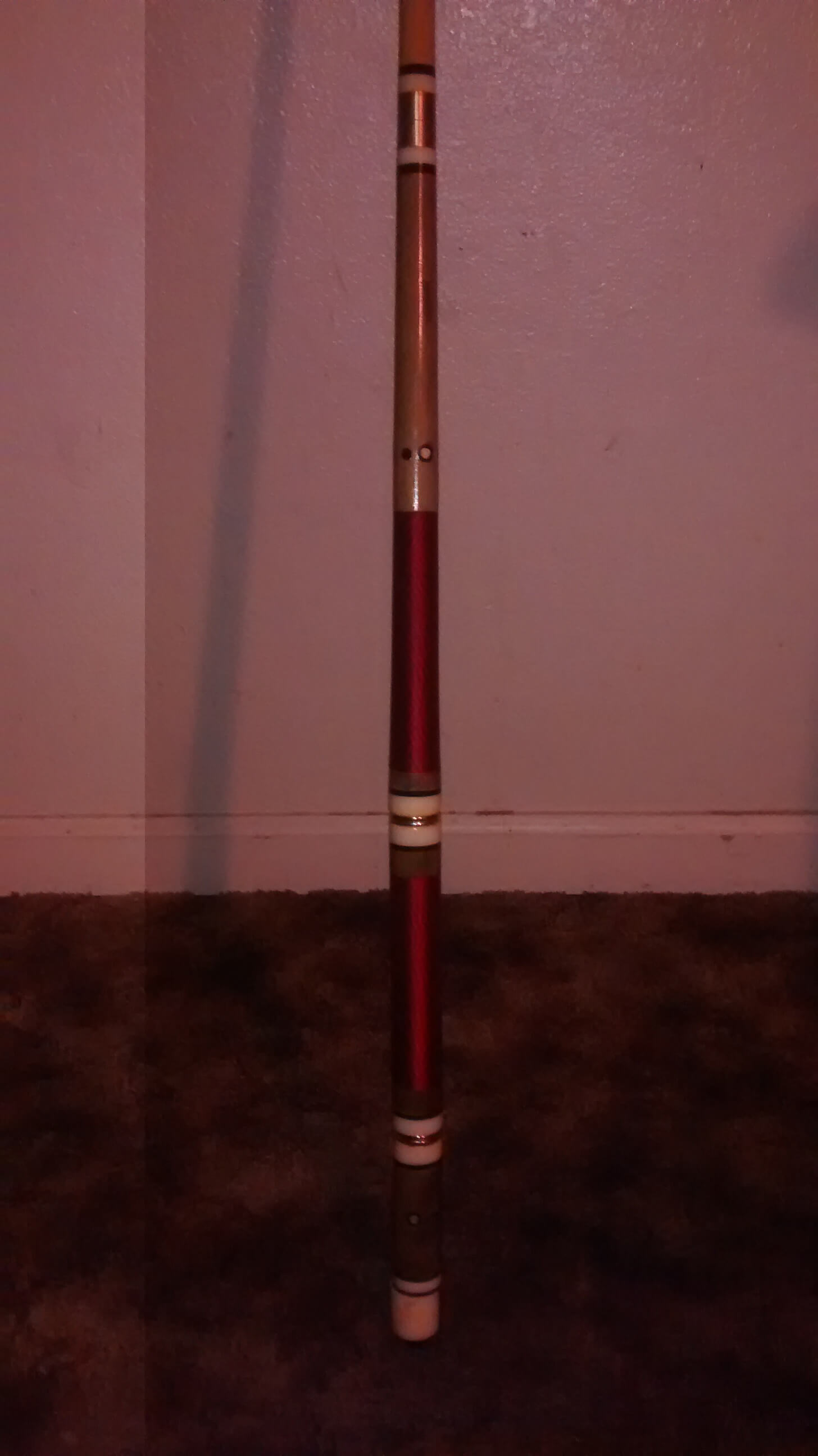 locdog707
Help Identifying This Pool Cue I Found
Replies & Comments
---
Zeke on 12/26/2014 8:31:09 PM
Fenwick on 12/29/2014 3:10:34 AM

Honestly it's a rather inexpensive cue. Something back in the day I would take to a bar and not care if it were stolen. Used to buy them from Sears sporting section. Given this was in the early 70's you might get 10 bucks for it.

Ziggy_Lee on 12/30/2014 6:27:25 PM

It looks like one of those cues made back in the late 60's & 70's. I think it came apart, you could take weight rings off, if I remember they also made them with some kind of carving on them. Your right it's the kind of cue you take with you if you didn't care if it where ripped off. Makes for a great head knocker.
Help Identifying This Pool Cue I Found
Title: Help Identifying This Pool Cue I Found
Author: locdog707
Published: 12/26/2014 8:08:45 AM