Play Online 9 Ball Games for Free at Play89
---
6/13/2007 8:13:43 AM
Play Online 9 Ball Games for Free at Play89
You can now play 9-ball pool online at play89.com. They have really good billiard game software available in more than 15 languages.
Play89 is powered by the online skill gaming giant SkillEmpire, and it was developed with the technical advice of snooker legend Jimmy White.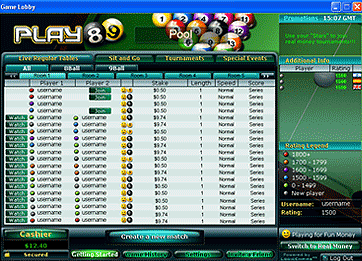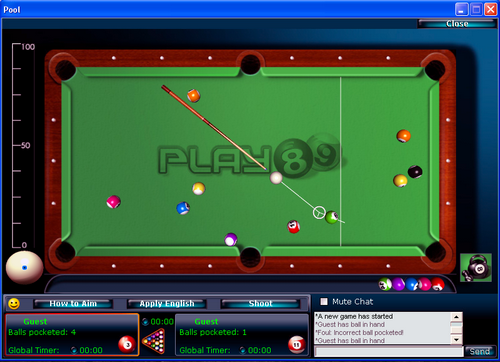 cutthroat
Play Online 9 Ball Games for Free at Play89
Replies & Comments
---
user1569589093 on 9/27/2019 5:58:14 AM

It was a relaxing game with excellent graphics.

user1578061403 on 1/3/2020 6:23:24 AM

I had downloaded a Play89 online billiard game in 2012, never found it again and can't find it on the internet anymore. It was an excellent game! What happened to the site and the game?

marcus23 on 5/2/2020 7:10:09 AM

I would like to play these e-games. Does anyone know where I can find them?
Play Online 9 Ball Games for Free at Play89
Title: Play Online 9 Ball Games for Free at Play89
Author: cutthroat
Published: 6/13/2007 8:13:43 AM