Cue Arm Tucked In, Not Perpendicular
---
4/19/2012 2:04:20 PM
Cue Arm Tucked In, Not Perpendicular
I have been playing pool for 3-4 years and i would like to believe i am a capable player already but i can not seem to solve the same problem which has been haunting me forever. My cue arm is always tucked in towards the body at an angle and even with trying different stances and positions, it always goes in by 5* or more. Sometimes as bad as 35-40* even and at that times even i notice it.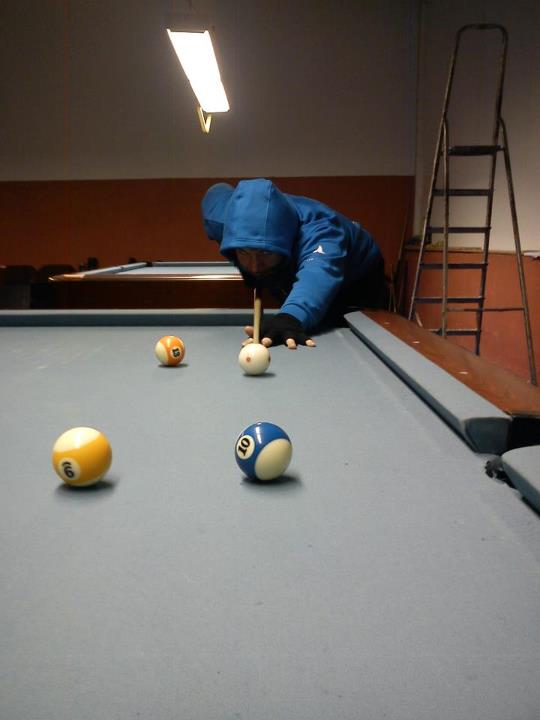 I have tried asking almost every professional pool player who trains in the club for help and tips and none of them have been able to help. I have tried many different techniques but none of them work.
I currently line up the shot visually, place the right foot on the line, take a step forward with the left and go down to take the shot and make sure that the line is correct and that cue is not swaying. But i still seem to apply top-right spin 1/3 of the times.
Does anyone have any ideas on how i could try to fix this? This is the last capital flaw i have in my game which is holding me back.
Kadjunga
Cue Arm Tucked In, Not Perpendicular
Replies & Comments
---
Cue Arm Tucked In, Not Perpendicular
Title: Cue Arm Tucked In, Not Perpendicular
Author: Kadjunga (Urmas Mihkelsoo)
Published: 4/19/2012 2:04:20 PM