Pool Table Placement in a Basement
---
7/11/2013 8:01:48 AM
Pool Table Placement in a Basement
I am remodeling my basement and would like to get a pool table down there.
It may be tight in some places because there are 3 poles holding up the main beam across the middle of the basement. I would like to get an eight foot table down there.
I have a layout with the dimensions and have 3 spots I think it could fit. Obviously spot A would be the best but I would personally prefer to place it in areas B or C if possible.
Any thoughts on if it would fit in those areas?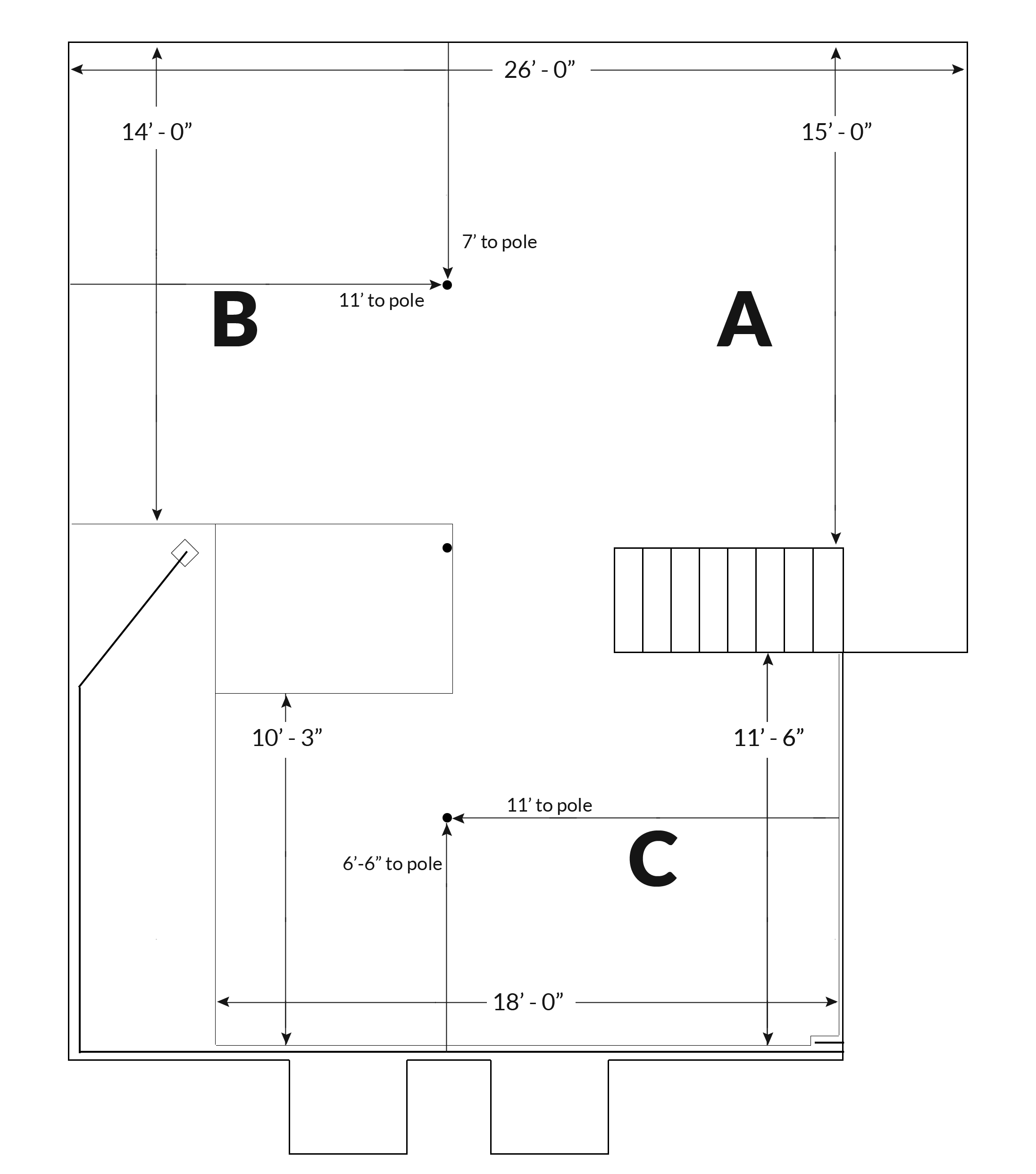 zephed666
Pool Table Placement in a Basement
Pool Table Placement in a Basement
Title: Pool Table Placement in a Basement
Author: zephed666
Published: 7/11/2013 8:01:48 AM