Leisure bay pool table
---
5/19/2009 11:15:01 PM
Leisure bay pool table
I have found a Leisure Bay aurora pool table for sale in my area for a good price. I know that Leisure Bay doesn't make the nicest pool tables ever, and that they only cost around $1500 new. And I know they are known to sometimes have bad rails, hard pockets, and 3/4 to 1" slate.
Does anybody have any real experience with Leisure Bay pool tables or have any feedback on this specific Leisure Bay Aurora pool table?
I can get one that is visually in great shape (I have not inspected it yet) for $500 with a set of balls and pool cue sticks.
I am assuming that I should have somebody move this? I could move it easily but setting it back up I dont know anything about. I have moved pool tables before but have never set one up.
Here are some pictures: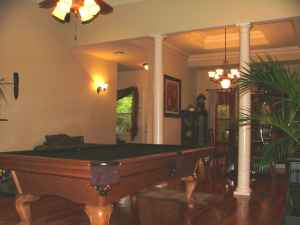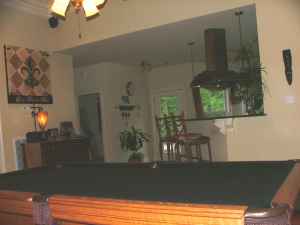 At $500, do you think this pool table is worth it? Any advice is appreciated.
t0talkos
Leisure bay pool table
Replies & Comments
---
Leisure bay pool table
Title: Leisure bay pool table
Author: t0talkos
Published: 5/19/2009 11:15:01 PM