Gillows Billiard Table
---
5/17/2013 1:04:01 PM
Gillows Billiard Table
Hi guys,
I'm looking for a little help with a billiard table that belongs to my parents- just tidied my way to it after about 10 years, so I thought it'd be a good time to take some photos and try to get a little advice.
Here's the table: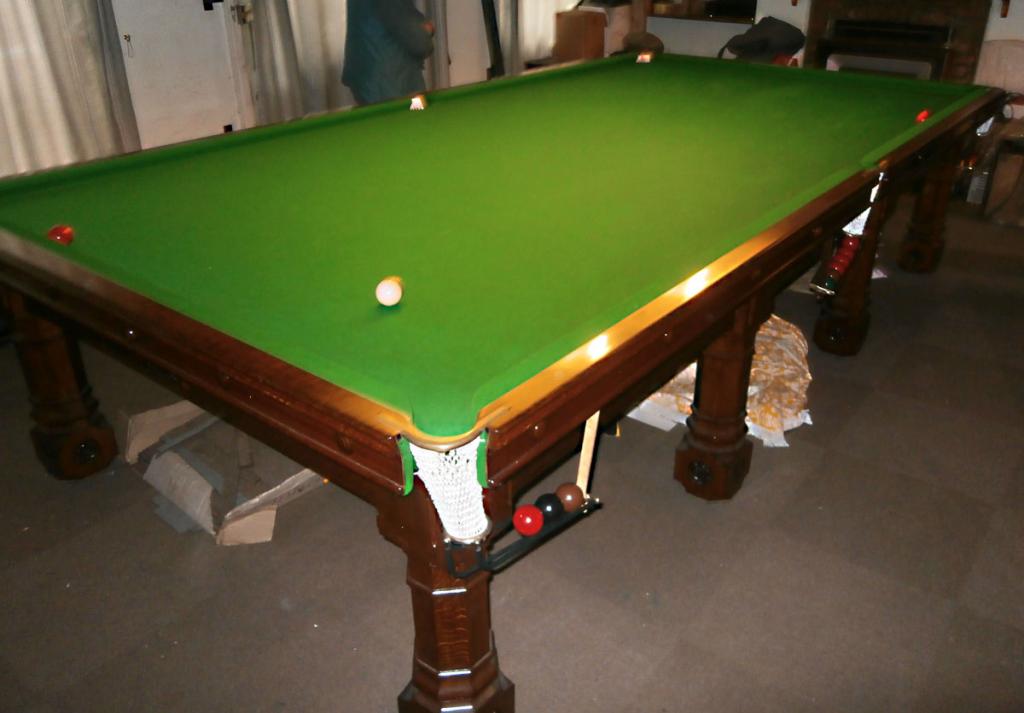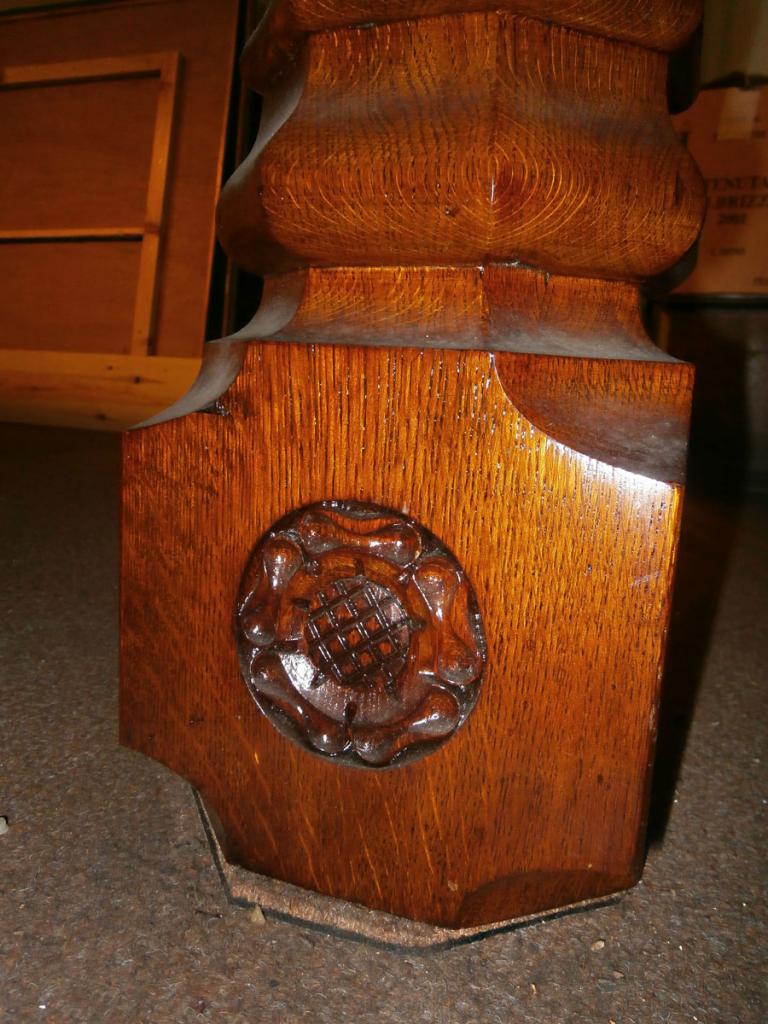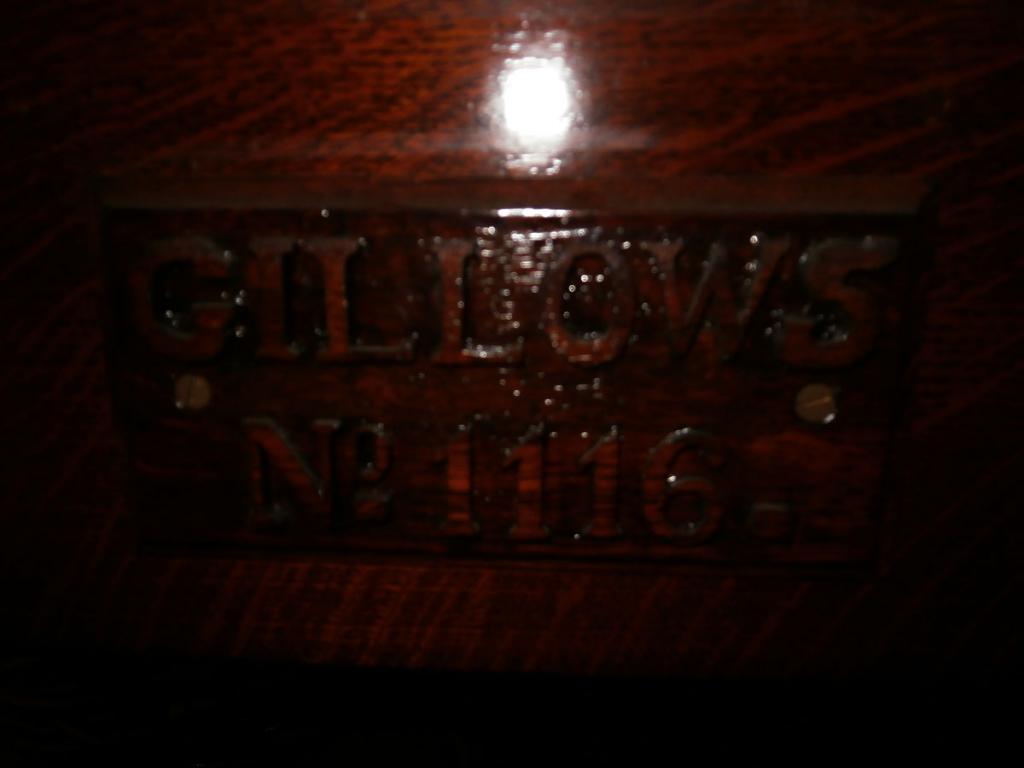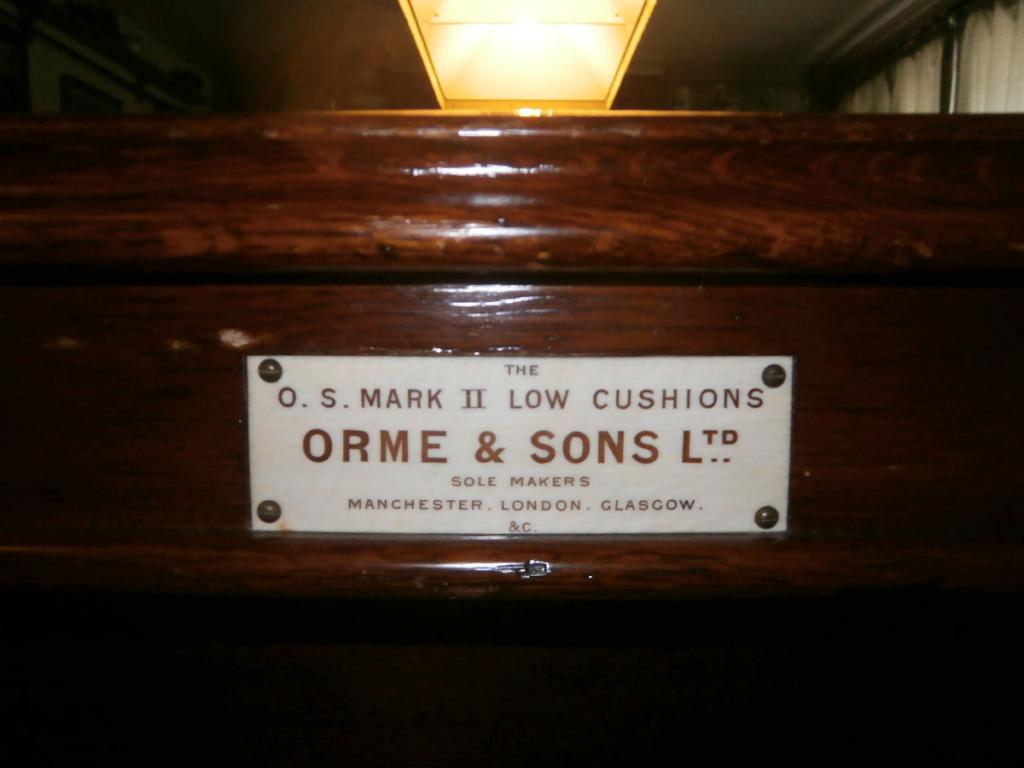 I don't know a great deal about it, but some quick googling leads me to believe that this might be quite a nice thing. In particular, I'd love to know who commisioned the table originally- I live in Yorkshire, UK and I wondered if those roses on the legs might have been requested by a wealthy Yorkshireman! Is there any way to still get hold of Gillows records?
I seem to remember somebody saying that the cushions were somehow special too, but I was only a little kid and I might be misremembering!
Any help would be hugely appreciated!
Cheers, and hi from across the pond- Matt.
guest
Gillows Billiard Table
Replies & Comments
---
Zeke on 5/19/2013 7:56:09 AM

Could you provide the dimensions from inner cushion lip - to inner cushion lip both width-wise and length - in inches?

It appears to be quarter-sawn oak cabinetry?

When did they acquire it and was it new when they purchased it?

Are the pockets leather, string or some synthetic material - weave?

Lastly, could you provide the vertical height from the innermost "point" of the cushion, to the table surface, also in fractions of an inch, e.g., 1-3/16" ?

user1490533446 on 3/26/2017 9:04:09 AM

I can sell this Gillows billiard table for you. See our site at billiardroom.co.uk.
Gillows Billiard Table
Title: Gillows Billiard Table
Author: guest
Published: 5/17/2013 1:04:01 PM