Choosing Between 2 Olhausen Pool Tables
---
5/7/2010 9:26:25 PM
Choosing Between 2 Olhausen Pool Tables
I will be moving into my new home in a couple months and I have been shopping for a pool table that will be that key piece in the gameroom I am setting up. Of course, I am very excited about this purchase. I have been making visits to various stores and dealers in my area and I have pretty much narrowed down my choice to two tables... both by Olhausen.
First, there is the Americana model that I like in the Americana Series. Here is the link: http://www.olhausenbilliards.com/OLHAUSEN+POOL+TABLES/id/34/prod_id/26/prod_keyword/americana/gr_id/24/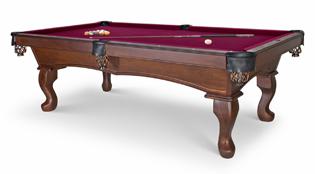 Second, I am looking at the Reno from the Laminate Series: http://www.olhausenbilliards.com/OLHAUSEN+POOL+TABLES/id/34/prod_id/192/prod_keyword/reno_-_laminate/gr_id/28/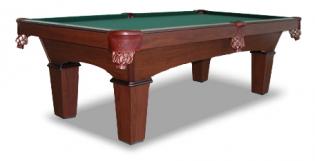 I think I feel very good about the Olhausen brand. Now, it is choosing between a table that is laminate or one that is more wood. Both are the 8' models. The dealer I spoke with said the laminate table should not fool me, that it is still a very high quality table that will play great and last a good while without problems. He claimed the difference to a casual player like me will really be mostly cosmetic. I remain a little nervous, though. With the prices being offered to me, the Americana costs about $600 more than the Reno. I could buy either one, but that $600 could be put to good use in other ways if I felt secure that the Laminate Series table was still a strong, quality table that I will be happy with for a long time.
So, I am hoping you can help. Do you think the added quality of the Americana over the Reno is worth paying the extra $650.... or is the laminate perfectly good for someone who will be playing in the home for fun a few times each week like me.
Thanks so much for your help!
Butch927
Choosing Between 2 Olhausen Pool Tables
Replies & Comments
---
Choosing Between 2 Olhausen Pool Tables
Title: Choosing Between 2 Olhausen Pool Tables
Author: Butch927
Published: 5/7/2010 9:26:25 PM