The TRUESTROKE
---
3/21/2007 2:27:28 PM
The TRUESTROKE
I recently became involved with a new company in the billiard world called Precision Pool Products and they have an item out there that I thought would be of some interest to some of the players here...
The TRUESTROKE hand-held bridge.
The TRUESTROKE is a hand-held bridge that works wonders. Below is a picture of the item and a link to the website for The TRUESTROKE.
We are currently sponsors for the Viking Tour and the Pechauer Tour.
Also, The TRUESTROKE has been APA and BCA approved for league and tournament play.
Dealer inquiries can go through the number listed on the site.
truestrokeonline.com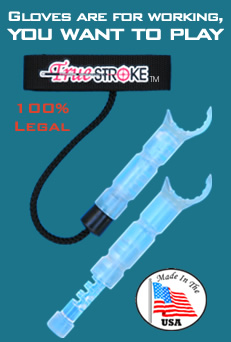 suprnva
The TRUESTROKE
Replies & Comments
---
LINX on 4/9/2007 10:17:54 PM

You talked me into it. I just ordered one.

suprnva on 4/10/2007 11:45:32 AM

You won't be disappointed. We'll get it in the mail ASAP for you!

benscrdover on 4/29/2015 9:44:10 AM

I am interested in the new product called the truestroke. Could someone please let me know how I can go about getting one or a the very least look at one.

I've attempted several contacts concerning this matter to no avail. Could you please direct me to the place I can look at one, order one or discuss it with someone. I tried looking up Precision Pool Products but was unsuccessful.

I am really trying to find out more about The Truestroke. If someone could please give me some help I'll add you to my prayers.

Seriously, if there is anyone whom can help me my email address is tlandryj@gmail.com.

My name is Ben. Thanks again for your time.
The TRUESTROKE
Title: The TRUESTROKE
Author: suprnva
Published: 3/21/2007 2:27:28 PM