Older Viking Cue Joint Type
---
11/15/2019 5:31:21 AM
Older Viking Cue Joint Type
Hello,
I am looking to get a new shaft for an older Viking cue and want to identify the exact joint type.
Can someone let me know how this joint maps to some of the joint types out there for newer shafts?
I was looking at the link below to try to map it:
https://www.pooldawg.com/article/pooldawg-library/what-s-my-joint-size
Attached a picture of my cue's joint
Thanks in advance!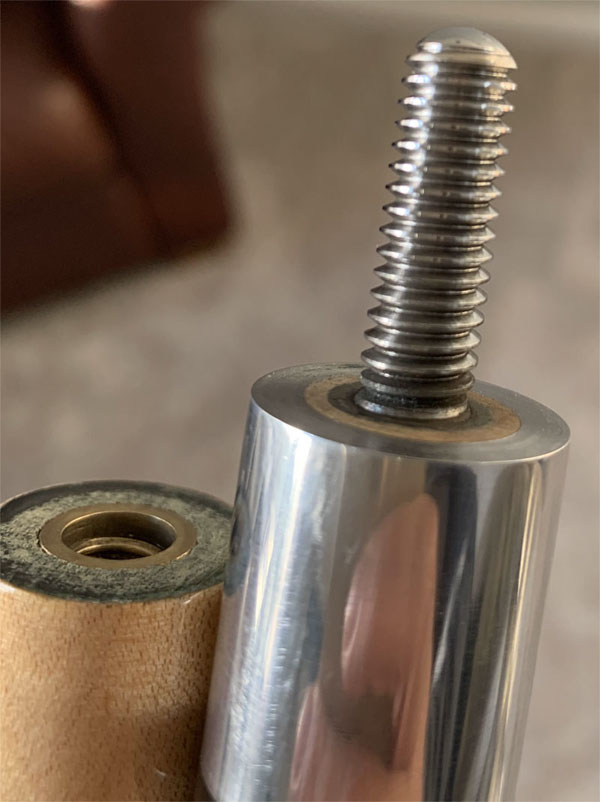 user1573824678
Older Viking Cue Joint Type
Older Viking Cue Joint Type
Title: Older Viking Cue Joint Type
Author: user1573824678
Published: 11/15/2019 5:31:21 AM